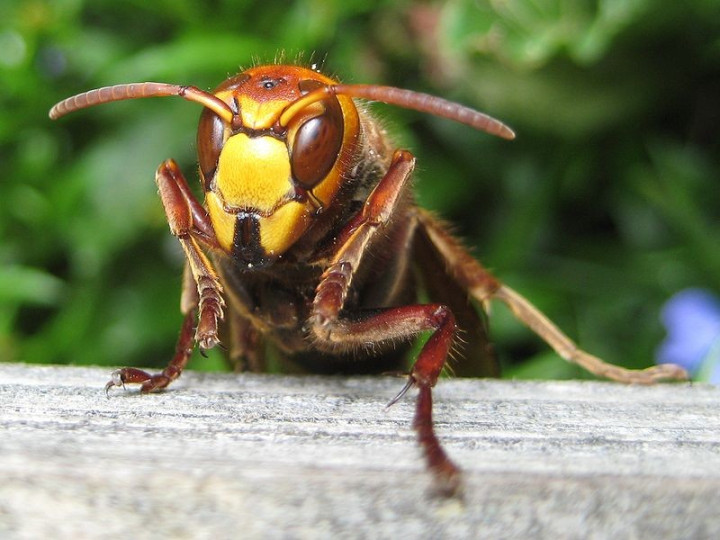 IBTimes UK recently published a story about a man who died while trying to have sex with a hornet's nest.
However, it turned out the story was not true, having originally come from a satirical news website in Sweden.
The story quickly went global, with the likes of Stephen Fry, Anonymous and Ruby Wax tweeting it to their followers.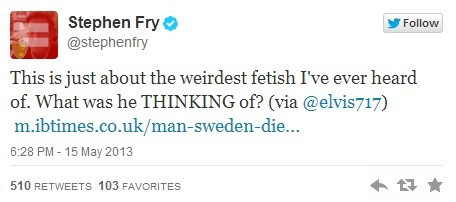 This is just one of many cases when news websites have fallen for hoax stories. Here is a rundown of the top five fake stories from the web:
1. George Bush Has Lowest IQ Of All Presidents From The Last 50 Years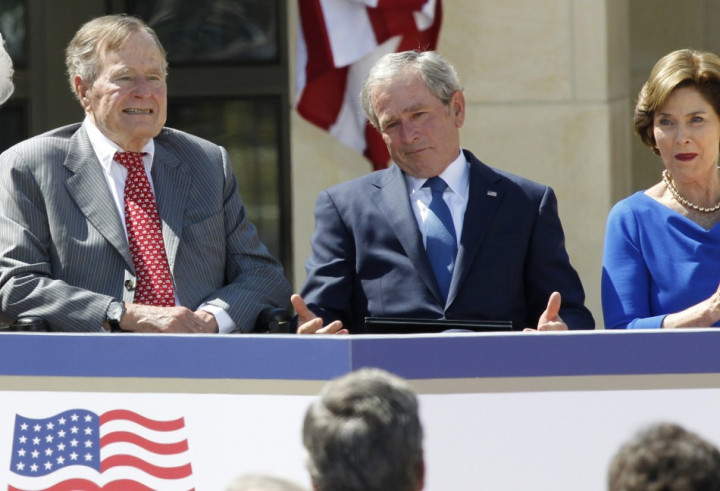 In 2001, an email was circulated claiming that the Lovenstein Institute, a made-up US think-tank, had worked out the IQs of all the Presidents from the last 50 years.
It said George W Bush had the lowest score of all of them, with an IQ of just 91 - putting him on the lower end of average. The email also said his father, George HW Bush, was in second place, with a score of 98.
The Guardian ran the story in July, saying: "A very warm welcome to George Walker Bush, with news from his homeland that he is now officially the dimmest president in 50 years.
"The Lovenstein Institute of Scranton, Pennsylvania, which publishes an IQ appraisal for each new president, has spent months analysing him - and oh dear.
"The poor chap scores an abysmal 91 in a study based on academic records, writings 'achieved without aid of staff', linguistic clarity (ha ha) and other psychological factors, which is said to be accurate to five points either way."
The newspaper published a retraction after realising the email was a fake.
2. Bigfoot's Body Found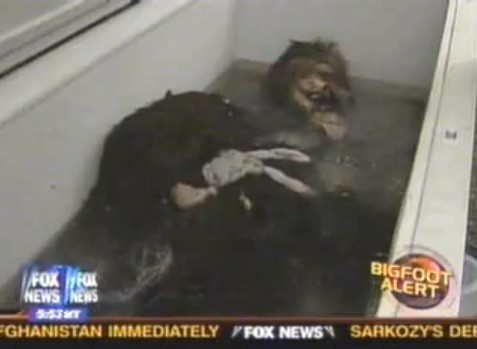 The body of Bigfoot was believed to have been discovered in 2008 when Matt Whitton and Rick Dyer said they had found the elusive creature.
The pair held a news conference about their find and the story was covered by mainstream media including CNN and the New York Times.
However, it later emerged that the find was a fake - a Bigfoot enthusiast had paid the two men $50,000 (£32,000) for the hoax and the 'body' was just a costume packed in ice.
Sasquatch 'expert' Steve Kulls posted on the website Searching for Bigfoot that he realised the body was a fake when the ice started to melt: "Within the next hour of thaw, a break appeared up near the feet area.
"As the team and I began examining this area near the feet, I observed the foot, which looked unnatural, reached in and confirmed it was a rubber foot."
Bob Schmalzbach, vice president of Searching for Bigfoot, said the hoax was "heart wrenching".
3. Santa Claus Responsible for Childhood Obesity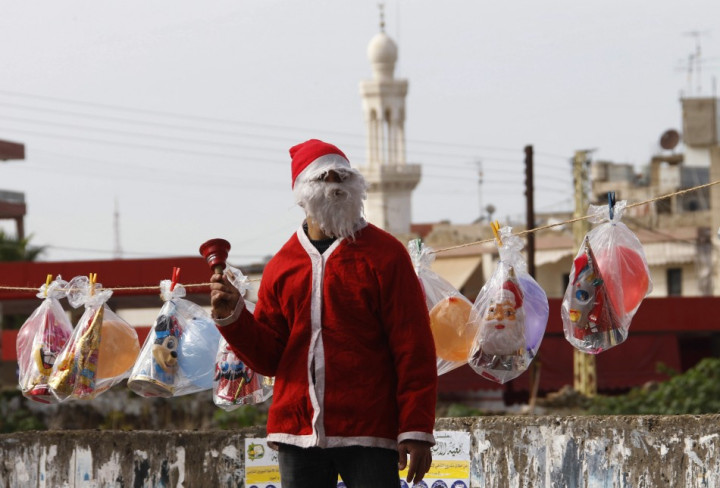 News sites across the globe fell for a story about Santa Claus being to blame for childhood obesity in 2009, after the British Medical Journal published a festive press release saying St Nick's image encourages children to lead unhealthy lifestyles.
The 'research' from Monash University in Australia said Santa encouraged smoking and obesity, and that impersonators spread infectious diseases.
Nathan Grills, the study author, admitted it was only a Christmas joke that the BMJ often includes in its end-of-year issue.
Had writers read the full study including the 'references', they would have noticed a few discrepancies that would have given the hoax away.
Sources included Morgan Spurlock's book Don't eat this book: fast food and the supersizing of America and a Yahoo! Answers page titled What do you leave for Santa?
4. Lion Mauls 42 Midgets in Cambodia Fighting Ring
In 2005 the mainstream media, including the BBC, ran a story about how 42 people from the Cambodian Midget Fighting League had been mutilated by a lion.
The story began with friends arguing over who would win in a fight - a lion or 40 midgets. One of the friends who was backing the lion went so far as to set up a website about the fight.
They said a fan of the fighting league had challenged the club's president after an advertising campaign that claimed the league would fight anything - "man, beast, or machine".
After accepting, a lion was flown to Cambodia and tickets for the 'event' were sold out. The BBC reported: "The Cambodian Government allowed the fight to take place, under the condition that they receive a 50% commission on each ticket sold, and that no cameras would be allowed in the arena.
"The fight was called in only 12 minutes, after which 28 fighters were declared dead, while the other 14 suffered severe injuries including broken bones and lost limbs, rendering them unable to fight back."
The story became so huge that the site's owner had to put out a disclaimer that it had been a hoax, and released a statement explaining how it came about.
5. Maurice Jarre Obituary: When I die there will be a final waltz playing in my head, that only I can hear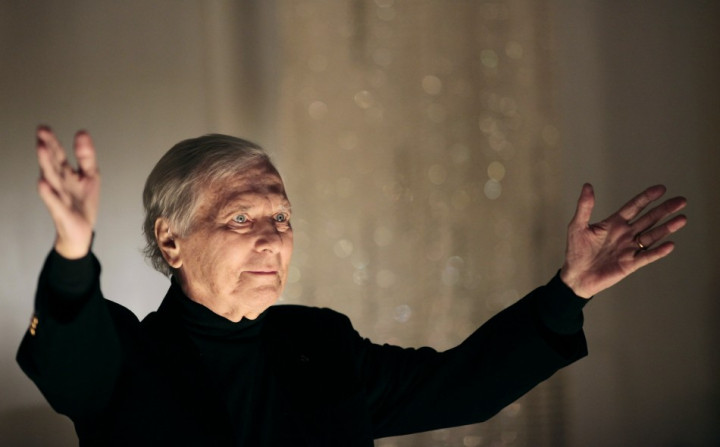 Maurice Jarre died in March 2009, prompting news outlets worldwide to publish obituaries about the Oscar-winning French composer.
However, many ran a fictitious quote about his relationship with music. He was believed to have said: "One could say my life itself has been one long soundtrack. Music was my life, music brought me to life, and music is how I will be remembered long after I leave this life.
"When I die there will be a final waltz playing in my head, that only I can hear."
It later emerged that an Irish student had edited Jarre's Wikipedia page shortly after his death and invented the quote himself.
After a month, no one had noticed the mistake and Shane Fitzgerald came forward to say the line had been made up.
He said: "I am 100 per cent convinced that if I hadn't come forward, that quote would have gone down in history as something Maurice Jarre said, instead of something I made up.
"It would have become another example where, once anything is printed enough times in the media without challenge, it becomes fact."