The hacktivist collective Anonymous has reportedly claimed responsibility for shutting down the Charlottesville city website. The hacker group reportedly launched a distributed denial-of-service (DDoS) attack, shortly after a hit and run incident in the city, that claimed the life of 32-year-old Heather Heyer and injured at least 19 others.
The DDoS attack, launched under a new banner, dubbed #OpDomesticTerrorism, was allegedly launched to protest the hit and run incident, which involved a group of activists protesting a white supremacist rally. Police have since arrested the driver of the car, 20-year-old James Fields, who has been "charged with second-degree murder, three counts of malicious wounding and failing to stop at an accident that resulted in a death."
HackRead reported that a user operating a prominent Anonymous Twitter account, going by the handle @YourAnonGlobal, claimed that the DDoS attack against the Charlottesville city website was carried out by the New World Hackers (NWH), a counterpart of the Anonymous hacktivist collective.
"At the time we saw the police were not so helpful, they left the people to die which forced us to targeted the Charlottesville website to give them a message." One of the members of NWH told HackRead. "New World Hackers are back, and we are delivering our own version of justice to the KKK, and government, in which ever way we please."
Yet another Twitter user operating the handle @AnonyInfo told IBTimes UK that campaign was going after white supremacist websites instead of government websites. The hacktivist also claimed that the campaign took down the far-right website Altright.com on Saturday (12 August), even as far-right groups marched during the Unite the Right rally.

The hacktivist also confirmed that the campaign was a collaborative effort with other hackers within Anonymous and its counterparts, including the NWH. "We're working with various collectives within Anonymous to carry out attacks in a decentralized manner," the hacker said. "We do not want to divide the public by attacking Government websites. We need communities to unify and stand against the white supremacist threat."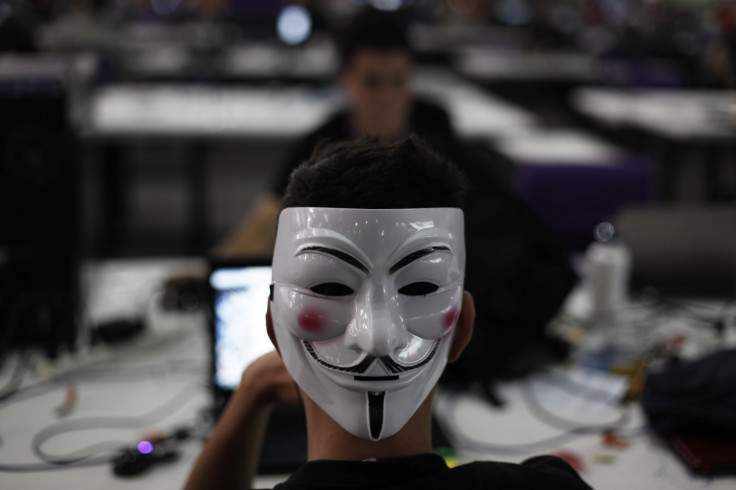 @AnonyInfo has told us that the campaign is looking to target yet another far-right website called RootBocks.com, which is currently attempting to gather funds for those arrested during the Unite the Right rally. "If you look at the website response time it's extremely slow. We're hoping this site will be offline within a few hours," the hacktivist said. "These types of attack will definitely continue."
Meanwhile, at the time of writing, the Charlottesville city website remains down, indicating that Anonymous' attack may be ongoing.
The violence and chaos in Charlottesville were denounced by numerous US politicians, including former President Barack Obama, former vice president Joe Biden, as well as former Democratic presidential candidates Hillary Clinton and Bernie Sanders.
However, US President Donald Trump's response to the clashes and violence in Charlottesville was slammed by other US politicians, even those from the Republican party.