Amazon may use military food tech to produce ready-to-eat non-refrigerated dishes
This could help Amazon stockpile and ship cooked meals, without falling back for costly refrigeration methods.
In a bid to take its grocery delivery business to the next level, Amazon is looking at a military food technology that prepares ready-to-eat meals - such as beef stew and a vegetable frittata - and eliminates the need for refrigeration.
With more consumers moving towards the option of easily available home delivered food, Amazon could leverage this tech - dubbed microwave assisted thermal sterilization (MATS) - to stockpile and ship cooked meals, without falling back for costly refrigeration methods. For years, the retail giant has toiled with warehousing and logistical issues associated with perishable goods and this could finally answer all those complexities.
Developed by researchers at Washington State University, the MATS technology involves "placing sealed packages of food in pressurized water and heating them with microwaves for several minutes," according to a report from Reuters. The method was originally developed to produce ready-to-eat meals for US military personnel and is considered better than the traditional way of processing foods. It retains natural flavour and texture of the meal and also increases its shelf-life by a significant margin (up to 1 year) - a feature Amazon plans to explore for selling on-demand ready-to-eat meals.
Though there's no word from Amazon, Reuters reports the company could debut ready-to-eat meals as early as next year by building on its decade old grocery delivery service AmazonFresh. Amazon already delivers perishable goods with a bunch of refrigeration facilities in place, but MATS could reduce cost and give it a major boost in the $700bn [£540bn] US groceries and food delivery business.
All told, there's no saying when Amazon-backed MATS dishes will see the light of day. 915 Labs, the Denver-based startup, assigned to the task of marketing the technology, has licensed the original MATS patents from the university and its dishes are currently awaiting approval from U.S. Food and Drug Administration. The startup even met with Amazon to discuss the technology last year.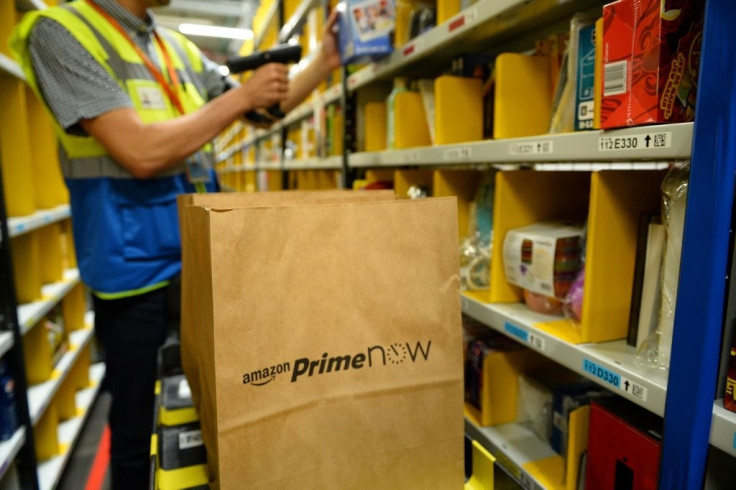 © Copyright IBTimes 2023. All rights reserved.