Met chief says will not be 'bullied' into apologising to Lord Bramall over sexual abuse probe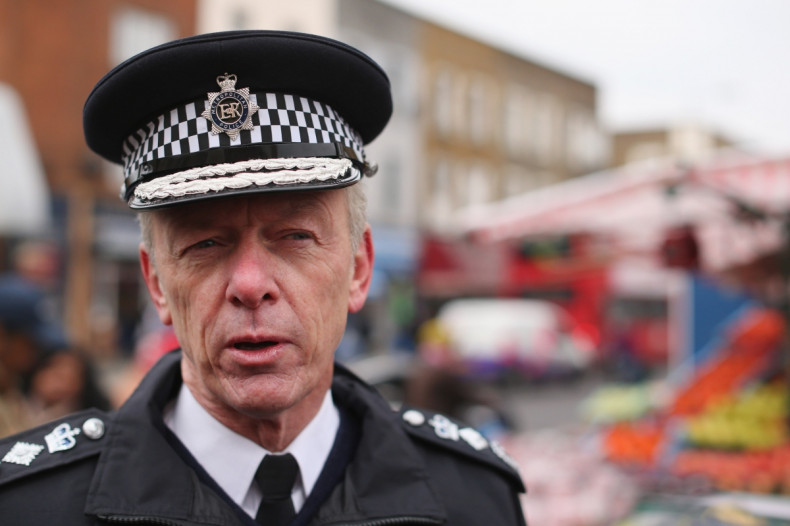 The Metropolitan police commissioner has said he will not be "bullied" into apologising to former armed forces chief Lord Bramall over a sexual abuse inquiry. Sir Bernard Hogan-Howe faced severe criticism after Scotland Yard officers interrogated Bramall, 92, after raiding his home in April 2015.
When Bramall's home in Hampshire village was raided by 22 officers, he was interrogated but was not placed under arrest. Bramall, who has always denied the allegations, was later cleared of any wrongdoing. The investigation was a part of Operation Midland, which is looking at murder and abuse claims dating back decades.
Hogan-Howe told the home affairs select committee on 23 February: "If you want me to be bullied into apologising that isn't going to happen. I can't say that I am [going to apologise], not at the moment. I've said that at least four times today."
Hogan-Howe said his officers had carried out the search "thoroughly and efficiently without fear or favour, according to the law". "The number of searchers is a function of the complexity of the search. We want to do it quickly — if we have few searchers it will take longer. If the property is large it will take longer," he said.
"And of course you're looking very small things — discs, digital data, documents," he said. "And finally if we do it incompletely — if we don't look in the sofa, if we put it all back together in disrepair — we get criticised for that too," he added.
Hogan-Howe also confirmed that last week he had met the widow of former home secretary Leon Brittan, who passed away in 2015. Hogan-Howe said he had apologised to Brittan's widow for not informing her earlier that her husband would not have been prosecuted over rape allegations under Operation Midland.
"It was certainly a full apology for the fact that we hadn't advised Lady Brittan early enough that her husband was not to be prosecuted," the Metropolitan police commissioner told Keith Vaz, the committee's chairman.