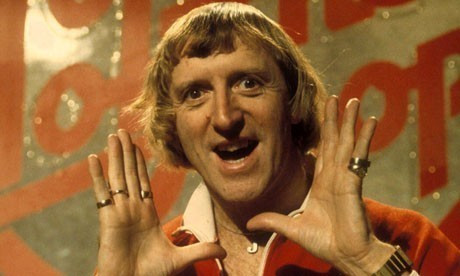 Police have arrested a 65-year-old man as part of the ongoing investigation into historical sexual abuse by Jimmy Savile and others.
The Metropolitan Police said the man was arrested at an address in south London and falls into the category of "others" - not connected to offences said to be committed by Savile.
Scotland Yard would not discuss the matter any further.
The 65-year-old suspect was the 10th person to be arrested during the investigation, codenamed Operation Yewtree. One other man has been interviewed under caution.
Publicist Max Clifford, comedian Freddie Starr, DJ Dave Lee Travis and comedian and presenter Jim Davidson are among some of the high-profile names who have been arrested as part of Operation Yewtree. All have released statements denying the allegations against them.
Former pop star Gary Glitter has also been arrested but has not made a statement.
More than 30 officers are working on Operation Yewtree, which was set up in the wake of the Savile sexual abuse scandal.
A report revealing the extent of Savile's abuse showed the former BBC presenter had 214 recorded criminal offences lodged against him across 28 police force areas. The report concluded that Savile, who died in 2011, had abused 450 victims aged between eight and 47, over a 54-year-period.
The report described Savile as a "prolific, predatory sex offender" whose scale of abuse was "unprecedented in the UK".