Sorry ladies of Litchfield, looks like you're going to remain behind bars for a little longer... It's fourth season hasn't even launched yet, but Netflix has confirmed that Orange Is The New Black has already been renewed for seasons five, six and seven. Series creator Jenji Kohan is also set to remain involved in the comedy drama for the trio of upcoming seasons.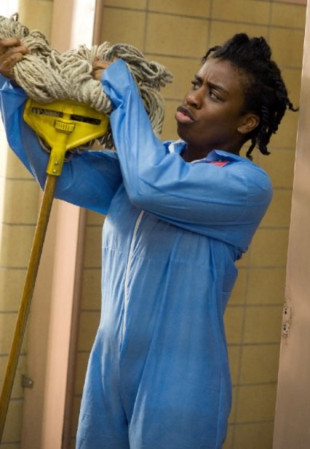 "Three more years! Not quite a political term, but still plenty of time to do some interesting things. In some cultures, 'May you lead an interesting life,' is a curse, but I don't live in those cultures," said Kohan in a statement. "Here's to keeping it interesting. Thanks, Netflix! Both thanks and you're welcome Lionsgate! And kudos and gratitude to the stellar cast and crew and writers and producers and editors and musicians and mixers and shleppers... with whom I have the pride and honour of crafting this show. Three more years! Three more years!"
The confidence Netflix has in the popular prison show is understandable given both the show's track record and its own popularity. Back in June 2013, the service announced that there would definitely be a second season of the series, a month before they debuted the pilot. Since then it has been met with huge critical acclaim and earned itself not only a dedicated fanbase but four Primetime Emmy's and six Golden Globe nominations.
On the recent order of seasons, Cindy Holland, VP of original content at Netflix added: "Jenji and her team have produced a phenomenal and impactful series that is both funny and dramatic, outrageous and heartfelt. Audiences around the world have come to love the ladies and men of Orange Is The New Black, and we are eager to see where three more seasons will take them."
Orange Is The New Black season four will be available from the streaming platform on Friday 17 June.
For more entertainment news follow A-List on Twitter @Alistinsider