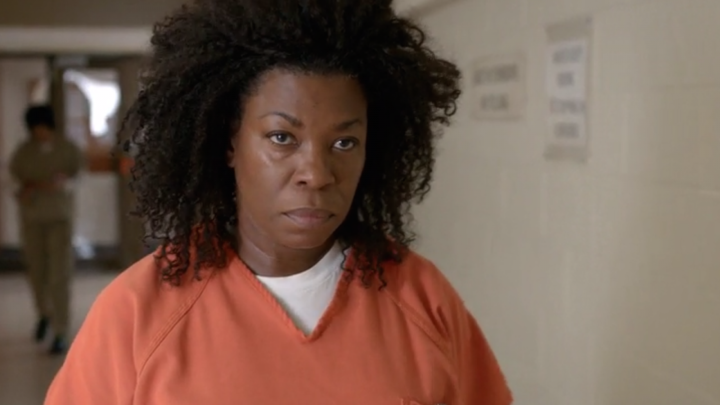 After causing terror on the wards of Litchfield Federal Prison and becoming public enemy number one, Vee was miraculously wiped out in Orange is the New Black's last season finale when she was hit by a speeding car.
The future of the character played by actress Lorraine Toussaint was left uncertain and many assumed that was the end.
But according to TMZ, Toussaint will be reporting for filming for the new season of the hit show this week in New York.
It's unclear if Vee will be alive and back to continue her long-running feud with her archrival Red, or merely appearing in one of the show's flashbacks.
The talented actress alluded to her character's demise in a recent interview with Vulture and revealed that it became less certain if she was actually dead as filming went along.
"Originally, she was definitely more dead," Toussaint said. "And as we went along, she got to be less dead. When we got to the day of shooting, I went, 'Oh!' Because originally the van went 'bumpity bumpity bump!' and you got the death close-up and everything. I went, 'Oh, she gets swiped!' I'm telling you, she got less dead as we went along."
Orange is the New Black will return for its third season in the summer of 2015.