Orange vs Israel: French telecom giant causes diplomatic havoc with pull-out strategy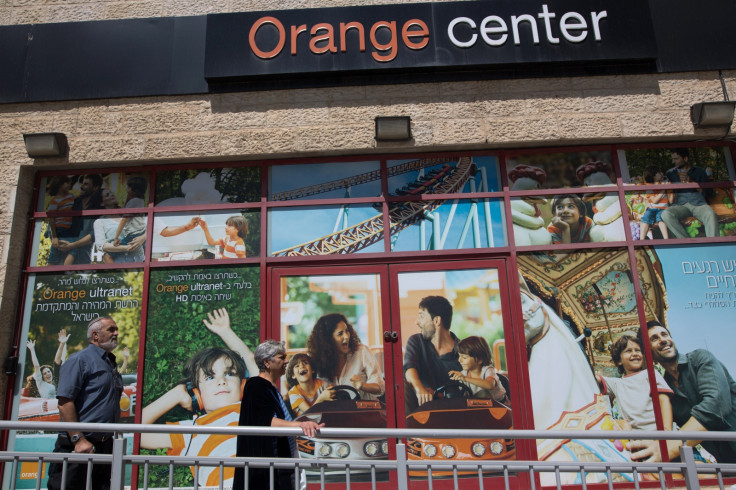 The boss of a telecom giant partially owned by the French government has sparked a diplomatic crisis between Paris and Israel by saying that he would pull the company out of the Israeli market "tomorrow" if it were possible, in what was described as an adhesion to a boycott movement against the occupation of Palestinian territories.
Orange CEO Stephane Richard told a news conference in Cairo he wanted to sever ties with Israeli operator Partner Communications as soon as possible but because of the risk of penalties the move would take time.
"I am ready to abandon this tomorrow morning but the point is that I want to secure the legal risk for the company. I want to terminate this, once again, but I don't want to expose Orange to a level of risk and of penalties that could be really sizeable for the company," he said.
The statement was interpreted by French media as a move to soothe pressure on the company from human rights groups demanding Orange end its cooperation with Partner Communications which has supplied services to Israeli settlements.
Richard partially justified his stance by saying that as an international company operating in Arab countries, Orange was sensitive to such issues.
"I know that it is a sensitive issue here in Egypt, but not only in Egypt... We want to be one of the trustful partners of all Arab countries," he said.
Israeli settlements built beyond the Green Line are considered illegal under international law and their continuous presence have let to the creation of an international boycott movement, the BDS Movement (Boycott, Divestment and Sanctions), which has been gaining momentum in recent years.
Richard's remark triggered a wave of public anger in Israel, with hundreds of Partner employees taking to the streets in protest.
Israeli Culture Minister Miri Regev also lashed out at the CEO, accusing him of anti-Semitism and demanding to President Francois Hollande that he be fired. The French government holds a 13.45% stake in Orange.
"The French government must show zero tolerance for anti-Semitism," Regev told AP.
Deputy Foreign Minister Tzipi Hotovely urged Richard to clarify his statement.
"I must admit to have been taken aback by these reports which do not become a responsible global company such as Orange," she said. "I am confident that these reports do not reflect the intent of your company. I therefore urge you to clarify the matter as soon as possible."
The clarification arrived in the form of a statement from Orange saying the decision to sever ties with Partner was not political.
Orange said:
The Orange Group is a telecoms operator and as such its primary concern is to defend and promote the value of its brand in markets in which it is present. The Group does not engage in any kind of political debate under any circumstance.

The Orange Group has no operational presence in Israel. It has a brand licence agreement with the operator Partner Communications. The Orange Group is not a shareholder of Partner and has no influence on the strategy or operational development of this company.

This agreement, which was signed prior to the acquisition of Orange by France Telecom in 2000, is the only long-term brand licence agreement within the Orange Group. In line with its brand development strategy, Orange does not wish to maintain the presence of the brand in countries in which it is not, or is no longer, an operator. In this context, and while strictly adhering to existing agreements, the Group ultimately wishes to end this brand licence agreement.
© Copyright IBTimes 2023. All rights reserved.