A group connected to Islamic State (Isis) has claimed responsibility for firing two rockets into Israel from the Gaza Strip, prompting a retaliation from the Jewish state.
No one was hurt and there was no damage in the Islamists' rocket strike on Wednesday 3 June - and it was not clear how much damage the three Israeli airstrikes caused.
It was the second such rocket launch at Israel in the past week. The group that claimed responsibility for firing the rockets, calling itself the Omar Brigades, said it was in retaliation for Hamas's killing of an Islamic State supporter a day earlier in Gaza.
"We are continuing with our jihad against the Jews, the enemies of God and no one will be able to deter us," the statement said.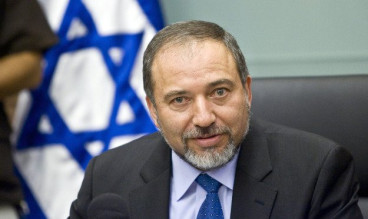 An Israeli statement said the targets were militant infrastructure - a codeword for training bases. Defence Minister Moshe Yaalon said that "Israel has no intention of ignoring rocket fire on its citizens," and warned that Gaza "will pay a heavy price" should the violence escalate.
But the Gaza attacks, and somewhat restrained response, sparked anger in Israel towards Benjamin Netanyahu's government.
Hardline former Foreign Minister Avigdor Lieberman said the government's "lack of action leads to bankruptcy". He added that Prime Minister Netanyahu's "hesitation", "restrain" and "lack of will" created situation where "the residents of the south and then all of Israel, will become hostages of terrorists in Gaza".
The leader of the Yisrael Beiteinu party added: "Israel must respond with an attack and not just rhetoric and hot air."