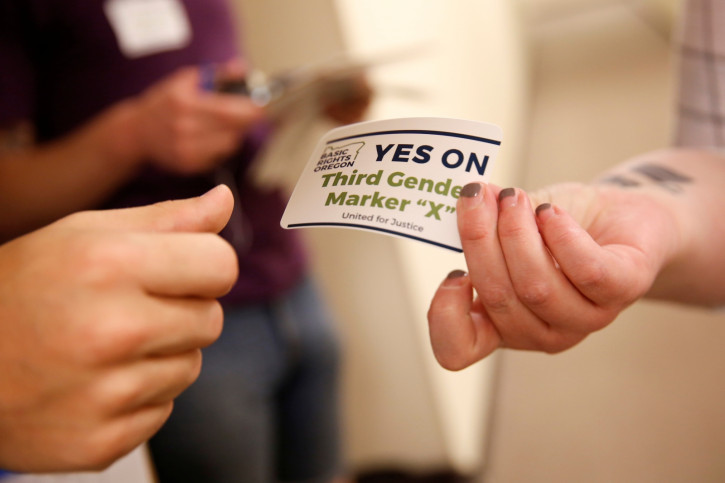 Oregon became the first state in U.S. history to allow residents to identify themselves as neither male nor female on state driver's licenses on Thursday (15 June).
The rule, approved by the Oregon Transportation Commission, now gives an extra option 'X' in addition to the 'M' for male and 'F' for female options on their licenses. The state's Driver and Motor Vehicle Services Division expects to start offering the option from July. The third-gender option will also be made available on ID cards soon.
The decision came a year after a Portland circuit court judge granted army veteran Jamie Shupe's request to change gender from female to a third, non-gender option.
Shupe became the first legally non-binary person – identifying as neither male nor female — in the United States in June last year.
"I very much plan to head to the nearest DMV and ask for that ID to be corrected on July 3rd, and then I'll no doubt stand out front of the building, or sit in the car, and cry," he said.
Transgender advocates called this move as a victory for civil rights. "I think this will make a real difference in people's lives, and I think it is a great step for removing even more barriers," Amy Herzfeld-Copple, co-director of LGBTQ advocacy group Basic Rights Oregon, told PBS Newshour.
Following Shupe, a small group of people in California have also obtained court orders that legally identify them as non-binary.
Prominent intersex activists Sara Kelley Keenan and David Strachan have worked for years to convince the states to officially recognize their identity. Keenan was able to change her New York City-issued birth certificate last September which initially read "female" in the sex field but now says "intersex."
According to a 2015 survey in the US, nearly one-third of transgender people who showed an ID with a name or gender that did not match their supposed gender reported harassment, discrimination or assault.