Organ transplants: Activists dress as hospital patients to highlight need for donors [Video]
Activists dressed as hospital patients walked through the streets of London today (20 October) to highlight the growing need for organ donations in the UK. Some 21 people, wearing surgical gowns and holding saline drips, walked through the capital to highlight the harrowing death rates of patients who die in need of an organ transplant.
Three people die in the UK each day waiting for transplants, while there are currently about 7,000 people on the UK transplant waiting list.
Anthony Clarkson, the NHS Blood and Transplant assistant director for organ donation and nursing, told IBTimes UK that more people in the UK needed to register to donate their organs.
"The NHS is doing everything it can to support organ donation. But what we really need now is for the population of the UK to step up and join the organ donor register and donate if and when they can," he said.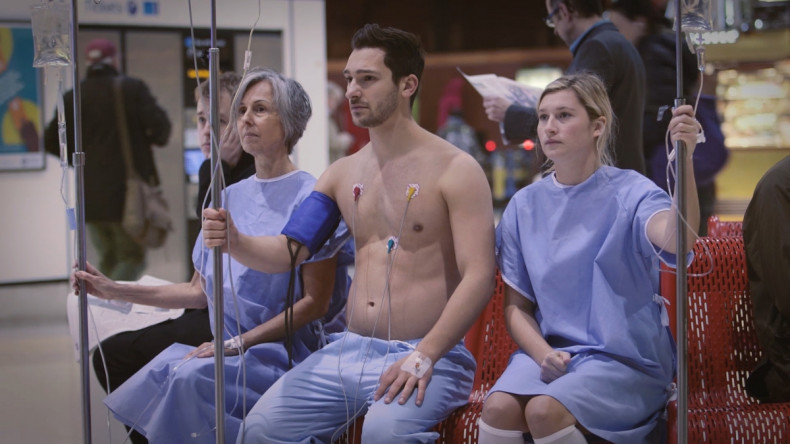 Holly Van Geffen, 22, was one of those taking part in the demonstration. She told IBTimes UK that after waiting two years, a double lung transplant saved her life. "In February this year I was lucky enough to receive a double lung transplant, which has not just saved my life, but changed my life," she said.
"I now have a happy healthy future, whereas before I had a death sentence hanging over my head. I was told I wouldn't make it to 25 and that I would have a horrible and distressing end," added Van Geffen.
The initiative was organised by Channel 5 to mark the launch of the channel's new documentary series, The Gift of Life, which follows the real-life journeys of patients in need of life-saving organ transplants, and starts on 21 October at 10pm.