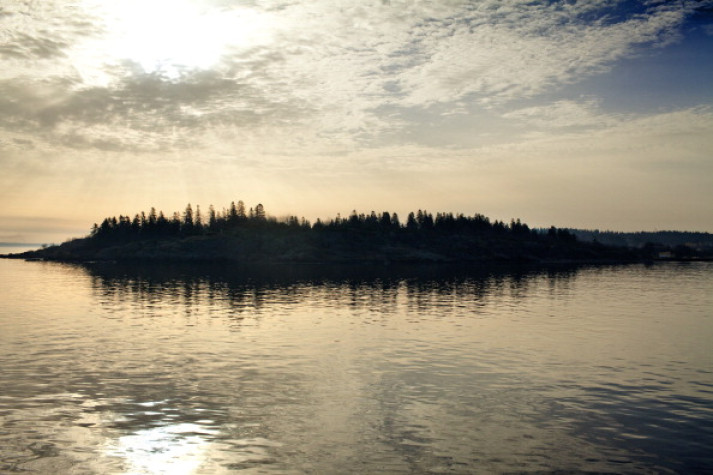 Bastoy Island shimmers above a deep blue sea, a smattering of low-level buildings and churches set against a rugged Scandinavian forest. The website lists organic farming, fishing and regular spinning classes as just some of the activities on offer. But this is no Norwegian bed and breakfast on a holiday island getaway, it is a prison.
Bastoy is an experiment, and a controversial one. No bars on windows, chains or heavily armed security guards patrol the one-mile island that is home to 115 rapists, murderers and drug traffickers. In a part of the world famous – or infamous – for its perceived "soft touch" towards offenders, Bastoy is softest.
So when an unnamed sex offender escaped from the island prison earlier in August, the typical response was that Bastoy had been asking for it. The man is thought to have paddled across the short stretch of water using an antiquated surf board and a shovel, and has not been seen since.
But while the event may have caused some eyebrows to be raised further south in Britain, where we are so fond of our ancient, overcrowded and violent institutions, Bastoy has the numbers on its side. Its rate of recidivism – inmates who go on to re-offend – is just 16%, while that figure increases to over 50% in the US and Europe.
'Here, we pay attention to you as human beings'
Speaking in an interview in the Guardian in 2013, when former prisoner-turned-journalist Erwin James visited Bastoy as part of a media tour, the institution's outgoing governor Arne Nilsen was unapologetic about the lax conditions and relatively luxurious environs that it provides to its inmates.
"In the law, being sent to prison is nothing to do with putting you in a terrible prison to make you suffer. The punishment is that you lose your freedom. If we treat people like animals when they are in prison, they are likely to behave like animals. Here, we pay attention to you as human beings," he said.
Although Bastoy is unique in its almost total lack of the usual attributes of incarceration, it is not unique in its concept. Norway's entire prison policy is based around rehabilitation. Its maximum sentence for any crime is 21 years, including murder, a fact that upset many when Anders Behring Breivik went on his murderous rampage in Utoya in 2011 and was convicted to serve that sentence.
The first premise of Norway's prison policy is the punishment of incarceration is the restriction of liberty and other than that, a criminal has all the same rights as any other citizen. The second is the circumstances of incarceration are only as strict as needed to protect the surrounding community; until this week, that was a stretch of icy cold water that separated Bastoy from the mainland.
Not only that, but Norway locks up far fewer people. Of Norway's five million population, just over 3,700 people were behind bars in 2014; of Britain's 65 million, 86,036 are currently in jail and of America's 330 million, 2.2 million are in prison, the second highest rate in the world (after the Seychelles, strangely). On the rankings, UK and Norway come in 16th and 131st respectively.
Low levels of reoffending
The approach appears to work. An independent study published in 2010 showed that the number of people who were released from prison and reoffended within two years was at 20%. Norway was lower than every other Scandinavian country in terms of the number of inmates that re-offended, with Sweden and Finland at 30% and 31% respectively.
But the case of the unnamed offender on a surfboard demonstrates that no penal system is perfect. Indeed, prison chief Tom Eberhardt told Reuters following the escape that it is relatively easy to get off the island across the water, but inmates were told that if they did, they would never be allowed to return to a life of organic farming and roaming the wooded hills of Bastoy.
"It sounds spectacular when it happens this way. But if it hadn't been a surfboard, it could have been something else. It's not so hard to find a floating device of some sort on the island... [but] there's no return ticket if you run away," he said.
That said, even Norway's maximum security institutions do not have a patch on HMP Wormwood Scrubs in London. A report into the country's Halden Prison in 2012 found a luxurious institution that included flat-screen TVs, fluffy white towels and murals by famous artists on the walls.