The highlights of the midseason premiere of The Originals season 3 included Camille O'Connell turning into a vampire, Jackson Kenner's death, the Mikaelson Family's victory over The Strix and Tristan de Martel being locked away to drown in the ocean. Now, the upcoming episode will find Cami exploring her dark impulses, as Klaus helps her to transition into a vampire.
Warning: Potential spoilers ahead
Episode 11 is titled, Wild At Heart, which airs on 5 February, at 9pm EST on The CW. Check out the synopsis of the epsiode below:
While Klaus (Joseph Morgan) finds himself dealing with pressing matters at home, Elijah (Daniel Gillies) reluctantly aligns with Aya (guest star Tracy Ifeachor) after learning that she may have knowledge of an elusive weapon that could kill an Original vampire for good. Meanwhile, alone and shunned by her coven of witches, a desperate Davina (Danielle Campbell) is left conflicted after she is approached with an enticing offer that could bring her one step closer to reuniting with Kol
Executive producer Michael Narducci has spoken about what's next in store for Klaus and Cami in an interview with Entertainment Weekly. On Cami's "dark impulses", Narducci explained, "She's still going to love the people that she loves. She might be more inclined to take what she wants because she can. "
Cami will relish being a vampire, said the producer and added, "She might be less inclined to be afraid of people who are stronger than her because now she's going to have power. She knows that there are enemies out there and she's going to want to have to deal with them and not play any kind of victim card but be a little bit more physical and relish in being a vampire,"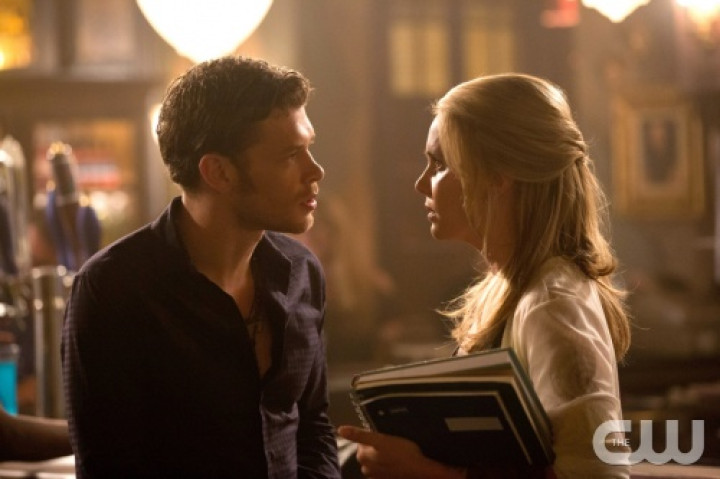 Narducci also spoke on whether Klaus was the right role-model for Cami. "I don't think Klaus is genetically engineered to be a good influence. We're talking about morally good. Sure, I think he will be a good influence on her in terms of teaching her things like how to feed and how to compel and how to vamp," he stressed.
Meanwhile, the latest promo opens with Cami entering a bar, where a bartender says, "You look amazing." To which the newly-born vampire replies, " You know.. I feel amazing!" Then we see her in a alley where she feeds on a young girl, as Klaus appears and asks her to stop.
"You are not yourself, " Klaus tells her. But Cami kisses him and says, "I have always tried to get you to be something like human. I was wrong. You are exactly what you are meant to be, and now I am just like you."
To know how things unfold, watch The Originals season 3 episode 11 on The CW.