The 100 season 3 episode 3 preview: What is next in store for Clarke, Lexa and Bellamy?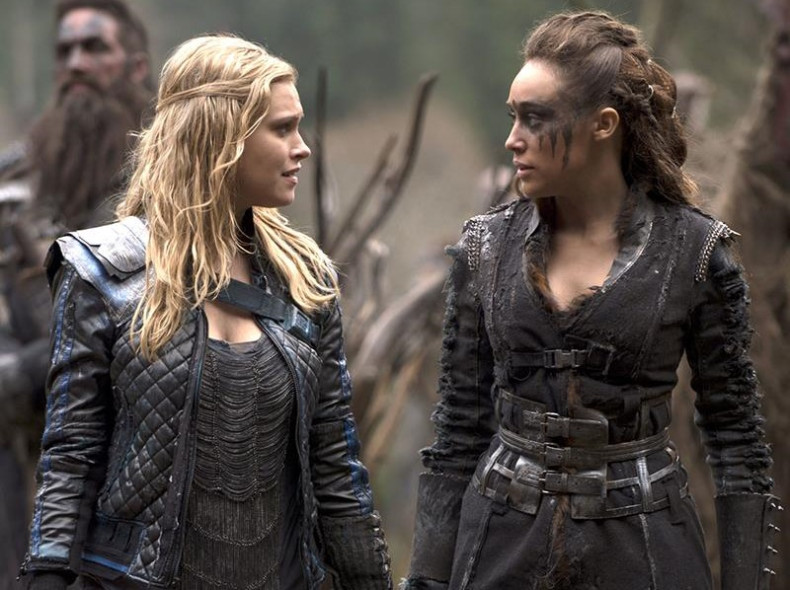 The 100 season 3 episode 2 was filled with reunion scenes — Bellamy Blake briefly reunited with Clarke Griffin, Monty got back with his mother and the much anticipated Clarke- Lexa reunion. Unlike the first two reunion, Clarke was not thrilled to meet Lexa, as she betrayed the Sky People in the season 2 finale episode.
Even as Clarke was dragged away by the Grounders, she vowed: "I'm going to kill you." The upcoming episode will find Clarke wrestling to make a decision, whether or not to trust Lexa. Episode 3, titled Ye Who Enter Here, airs next Thursday, 4 February at 9pm EST on The CW. Here is the full synopsis for the episode:
Clarke (Eliza Taylor) wrestles with a decision. Bellamy (Bob Morley) learns that something isn't what it seems. Meanwhile, Murphy (Richard Harmon) plots to betray his former Chancellor (Isaiah Washington).
A new promo shows Lexa telling Clarke: "I want your people, to become my people." As Marcus Kane points out: "If Lexa falls, the coalition shatters. There is no way we can afford that war." The promo ends with Lexa telling Clarke: "Bow before me, and your people will be safe," as Clarke replies that she will never bow before her.
Eliza Taylor, who plays Clarke, previewed her character's "explosive" reaction to Lexa. Taylor told E!online: "I mean, this is the woman she absolutely loved with all her heart who betrayed her. That's explosive."
The upcoming episodes will be even more difficult for Clarke, as she will be confronted by everyone for the Mount Weather massacre. Speaking of her reunion with the Sky People, the 26-year-old actress said: "Oh, they're all going to be terrible, in a good way. There's a lot of confrontation that needs to happen."
Speaking of Clarke and Bellamy's dynamics, Taylor teased: "With Clarke and Bellamy, Clarke just said, see ya, this is your responsibility now. So he's not happy about that." However the person who will be affected heavily by Clarke's return will be Jasper, who is in a mess after Maya's death at Mount Weather. Taylor explained: "To him, Clarke killed his love. It's going to take a long time for them to reconcile."
Executive producer Jason Rothenberg also previewed an emotional arc ahead for Clarke after she returns to Arkadia. Rothenberg said: "It's going to be hard for her, because seeing their faces every day is going to remind her of what she had to do," he said. "But also, those are the faces of the people who love her and who she does love, and so it will eventually be a process of accepting that and understanding that, and those are her people, those are the people who matter to her. So it will be emotional I think."