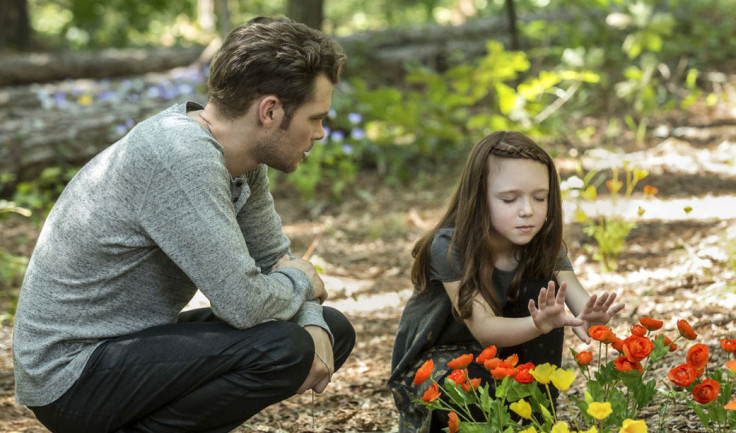 The Originals season 4 finale is just two episodes away and The CW has released the official synopsis for episode 13, which will feature the final showdown between the Mikaelsons and The Hollow.
The finale episode is titled, The Feast Of All Sinners, which will air on 23 June at 8pm EST. According to the synopsis, Vincent proposes a final, desperate plan to save Hope's life, and this will include someone making the "greatest sacrifice their family has ever endured".
The official description reads as follows
In an explosive season finale, the Mikaelsons find themselves out of options as they face the all-powerful and un-killable entity known as The Hollow. With the life of Hope (guest star Summer Fontana) at stake, Vincent (Yusuf Gatewood) proposes a final, desperate plan - one that will force Klaus (Joseph Morgan), Elijah (Daniel Gillies), Hayley (Phoebe Tonkin), Rebekah (guest star Claire Holt) and Freya (Riley Voelkel) to make the greatest sacrifice their family has ever endured.
According to a report in TVLine, there is a chance that The Originals season 5 will see another substantial time jump, which would place Hope in her late teens. Casting for an older actress is apparently underway, meaning we would most likely bid goodbye to Summer Fontana in the season 4 finale.
The website also teased a potential spin-off for the adult Hope. Executive producer Julie Plec spoke to TV Line and discussed the letter Klaus sent to Caroline in The Vampire Diaries series finale episode. "I think there are future shows down the line that can be spawned out of this world and could tell good stories. It's a hope for the future if nothing else," she revealed.
"The idea of [Caroline and Alaric's] school as a safe haven for young supernatural beings certainly has a lot of relevance for Hope," Plec added about what the future might hold for Hope.