With the end of Vampire Diaries, fans are desperate to fill the void and what better way than watching the premiere episode of The Originals season 4 that will air on Friday, 18 March on CW.
Executive producer Michael Narducci has teased 'few references' to Mystic Falls in the fourth season and a special episode featuring one of the popular TVD characters. "We've already written, shot and put together all 13 episodes of the show. It's already wrapped. I can tell you what the last word of the last episode is, which is a unique experience. We are usually writing and creating our stories as the season goes. I can tell you there are definitely a few references to the Vampire Diaries world and what's going on in Mystic Falls," he told TV Guide.
Speaking about the possibility of a crossover episode after the series finale of TVD, he reveals that Alaric will play a 'key role' in one of the Originals episodes.
"There's definitely an episode where we will see one character from The Vampire Diaries' universe. That's already in the media. Alaric Saltzman will play a key role in an episode. By checking in with him, we will also get a sense of what's going on in the world of the Vampire Diaries at the time that our show takes place, which is five years in the future," he added.
The show is set to jump five years after the events of the season 3 finale, where the super vampire Marcel stabbed Klaus the Tunde blade and put him in a pain-induced coma. But, before that Klaus makes a great sacrifice to save his family and links his siblings Elijah, Rebekah, Freya, and Kol to his life force in order to keep them alive. Hayley leaves New Orleans with her daughter Hope and the coffins and makes a promise to find a cure for Marcel's bite, Rebekah's hex, and Freya's poison.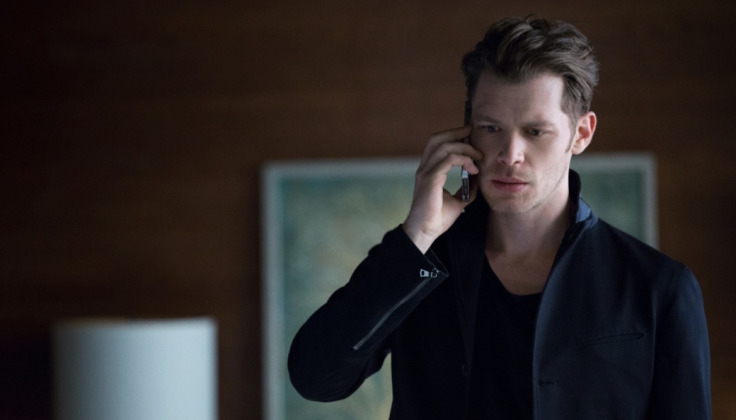 The fourth season is set to open doors of light for the family with Haley making a 'big discovery' along with daughter Hope, who is now seven-year-old.
The synopsis for the premiere episode titled Gather Up the Killers reads: On the fifth anniversary of Klaus' (Joseph Morgan) defeat, Marcel (Charles Michael Davis) is king of the city and welcomes the un-sired vampires to New Orleans, only to find they pose an unexpected threat to his rule, leading him to seek counsel from an unlikely source. Meanwhile, as Hayley (Phoebe Tonkin) closes in on the cure that will allow her to revive Elijah (Daniel Gillies) and the slumbering Mikaelsons, she faces a final task that will force her to make a ruthless decision.