The suspect in the mass shooting at an LGBT nightclub in Orlando, Florida, has been named by officials as 29-year-old American citizen, Omar Mateen. Mateen is reportedly from Port Saint Lucie, Florida and was born in 1986.
The BBC reported that he is not on any terrorism watch lists but was being investigated for a previous unrelated criminal act. Mateen is thought to be of Afghan descent.
Some 50 people are known to have died inside the club, according to police, after the suspect opened fire in the early hours of Sunday morning. A state of emergency has been declared across Orlando.
At a press conference, Orlando Police Chief John Mina said "many lives were lost" and 53 people have been wounded.
Previously questioned by a reporter, an FBI spokesman said that there were "suggestions" that the suspect had leanings towards a radical Islamic ideology but said that the motive remained unclear at this stage.
Mateen was armed with an AR-15 type rifle, a handgun and a "suspicious device" with him during the attack, which is being investigated as an act of terrorism, according to ABC news.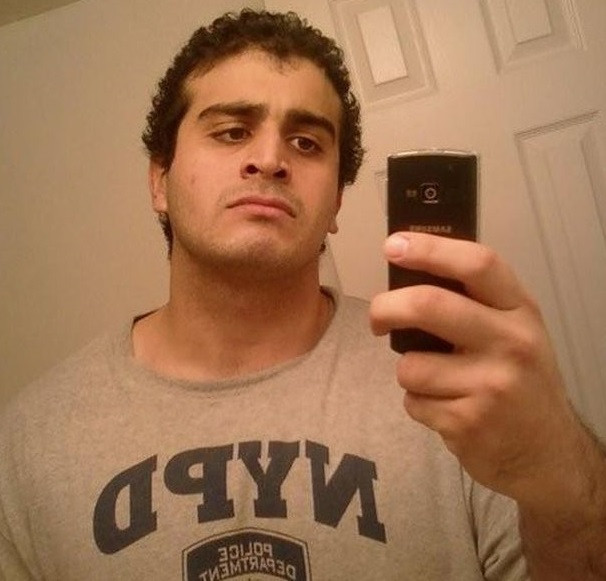 Christopher Hansen, who was at the club, described chaotic scenes in the aftermath of the shooting. "There were just bodies everywhere," he told the BBC. "In the parking lot, they were tagging them - red, yellow - so they knew who to help first and who not help first. Pants down, shirts cut off, they had to find the bullets. Just blood everywhere."
Police chief Mina, said that the police had an officer inside Pulse who fired at the suspect when he started shooting. The gunman took hostages to another area in the club and the police launched an operation to save the hostages. Police carried out a controlled explosion outside the popular gay venue.
Police said that an officer shot and killed the suspect during the gunfire, while one of their officers was shot and saved by his Kelvar helmet.
The Counter Extremism Project (CEP) issued a statement on 12 June in response to the deadly Sunday morning attack at the nightclub. "The Counter Extremism Project strongly condemns today's horrific terror attack at the Pulse nightclub in Orlando, which killed more than 20 people and wounded many others. Our thoughts and prayers are with the entire Orlando community and the friends and families of all those impacted by this tragedy."