Apple has recently rolled out iOS 7.0.3 software update for the compatible devices containing several notable improvements and bug fixes. Besides, the company has also released the latest desktop operating system, OS X Mavericks, which carries more than 200 new features.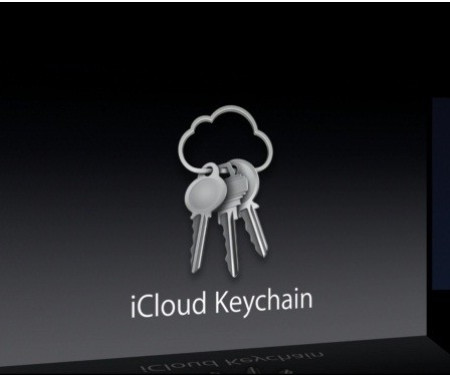 In both the updates, Apple has introduced a new feature called, iCloud Keychain, which keep user's passwords and credit card information in sync across other iOS devices and it also includes a password generator that helps to create more secure passwords. The iCloud Keychain feature can be found in Settings of the iPhone or iPad and the Mac App Store on a compatible Mac.
The iCloud Keycahin is a password syncing and storage service that works on Safari in iOS and OS X Mavericks. It includes the ability to create a strong password which is stored and synced to user's all other iOS and Mac devices. Additionally, this service can also store user's credit card information, although users will need to enter the credit card security code manually. It should be noted that iCloud Keychain works only in Safari on Mac.
Those iOS users, who wish to set up iCloud Keychain on iOS 7 and OS X Mavericks, may follow our step-by-step guide.
IBTimes UK reminds its readers that it will not be held liable for any damage to the device.
Steps to set up iCloud Keychain on iOS 7 and OS X Mavericks
Step-1: When the OS X 10.9 Mavericks upgrade is being installed, it will prompt users to setup iCloud Keychain and create a security key and linking devices to iCloud Keychain
Step-2: This can also be done by going to iCloud settings on the Mac and turning Keychain on. After iCloud Keychain is turned on, users will need to enter their password and security code on other devices to add them to iCloud Keychain. Or, users can tell Apple to ask their approval on another device
Step-3: Mavericks will push a notification when a device requests access
Step-4: When the iOS 7.0.3 update is completed (on iPhone or iPad) navigate to Settings>> iCloud>> Keychain>> On to turn the settings on. User can now enter the security code and a key sent to the phone or use other device to approve iCloud Keychain
Step-5: The iCloud Keychain settings and saved passwords should be in the Safari settings. Head over to Settings>> Safari>> Password & Autofill to see the saved passwords and credit cards.
Note: From here users can also delete passwords and add credit cards to iCloud Keychain.
Step-6: The password generator is only available on Safari for OS X Mavericks currently and will not work on other sites as some prevent passwords from being saved. The generated passwords will sync between devices and can be found on the desktop at Safari>> Preferences>> Password, where uses can edit or remove passwords and access settings.
Also read- iOS 7.1 Beta: Install Legally via Developer Account or UDID [How to]
[Source: GottaBe Mobile]