Osama bin Laden's son in new audio message to wage jihad to free Palestine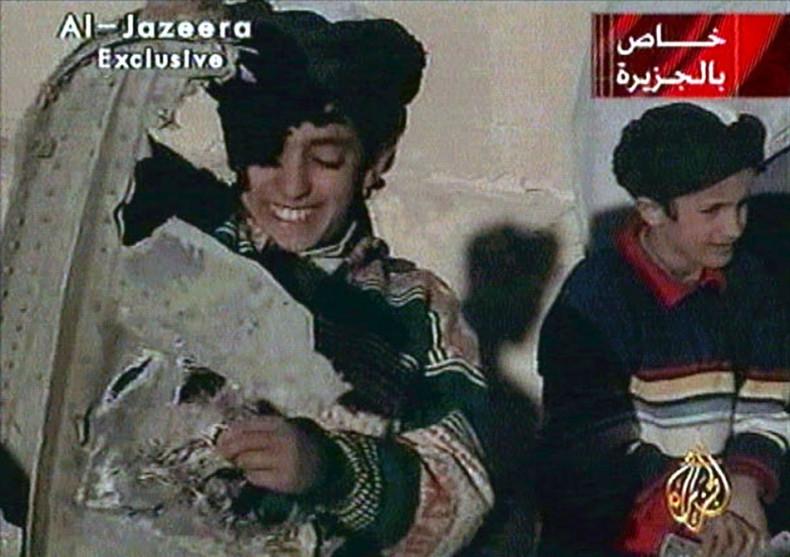 Osama bin Laden's son has called for jihadis in Syria to join the fight in "liberating Palestine". Hamza bin Laden said: "The Islamic umma (nation) should focus on jihad in al-Sham (Syria)... and unite the ranks of mujahideen there."
In the newly released but undated audio message posted online, he added: "There is no longer an excuse for those who insist on division and disputes now that the whole world has mobilised against Muslims."
Intelligence officials in the United States believe that Hamza was the favoured son of Osama bin Laden. The former al-Qaeda chief was killed in 2011 by a team of Navy Seals who stormed his hideout in Pakistan. Bin Laden was reportedly preparing Hamza as the next leader of the militant Islamic group, following the death of his older brother Saad, in a US drone strike during 2009.
In a letter taken during the raid that killed bin Laden and addressed to his "Chief of Staff" Atiyah Abd al-Rahman, the al-Qaeda leader says that Hamza should be educated in Qatar. As a religious scholar he could "refute the wrong and the suspicions raised around Jihad," according to a Washington Post report.
The 23-year-old is also heard saying in the newly released message that Syria is the "best battlefield" in order to facilitate "liberating al-Quds" (which means Jerusalem in Arabic). He added: "The road to liberating Palestine is today much shorter compared to before the blessed Syrian revolution." The recording, named Jerusalem Is A Bride And Our Blood Is Her Dowry, was released online, according to AFP.
Hamza is the son of Khairiah Sabar of Saudi Arabian origin, and one of Bin Laden's three wives who were staying at the Abbottabad compound in Pakistan. She and other survivors of the Navy Seal raid remain in Pakistani custody, according to the New York Post.