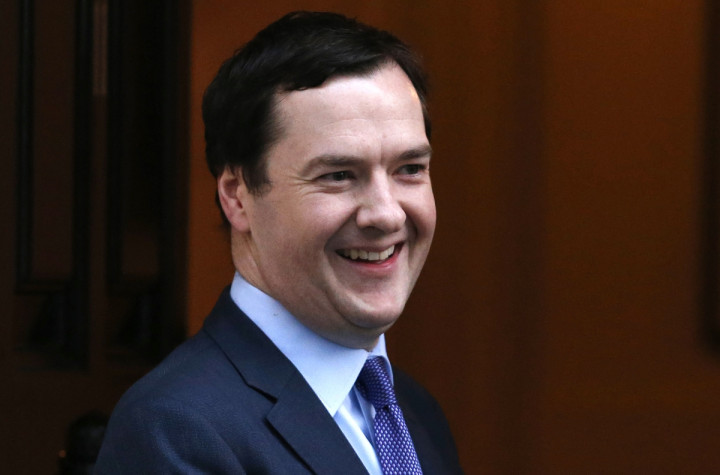 The Treasury Select Committee is piling pressure on Chancellor George Osborne to release information about the part the government played in the Co-op's failed attempt to buy 632 Lloyds branches. Osborne has refused however.
The deal, dubbed "Project Verde", has been the subject of ongoing scrutiny since the Co-op's bid collapsed in April 2013, ahead of relevations emerging about a £1.5bn black hole in the bank's balances. The select committee wants to know about "undue pressure" placed on Co-op to complete the deal.
Faced with recalcitrance and delay on the part of the Chancellor, the select committee has released letters between Osborne and Andrew Tyrie, the committee's chairman.
The first letter, written by Tyrie to Osborne and dated March 26, states: "We would be grateful to know what was said, to whom, and when. Did Treasury ministers or any Treasury officials at any time bring undue pressure to bear on the Co-operative Bank or Group, or Lloyds Banking Group, in respect of the sale of the Verde branches?"
Osborne's response reads: "At all times, both ministers and officials made clear to the FSA that the regulatory decision on whether to allow the Co-op/Verde deal to proceed ... was a matter wholly and solely for it. At no point did the Treasury seek to interfere in those judgements."
Osborne later wrote to committee members that details held by the Treasury would be given to a future independent investigation into the Co-op rather than the committee, to ensure the issues were considered "fully and in the round".
Tyrie said in a letter from July that the committee should not have to wait for such information.
"Any enforcement action might take many months or years to conclude. It is not reasonable to expect the committee to wait indefinitely for the information," he said.
The questions posed here also concern rival bidder for the Lloyds branches, NBNK, the bank set up by Lord Levene, previously the chairman of the insurance market, Lloyd's of London. He wanted to buy the 632 branches to establish a banking foothold in the UK.
Lord Levene told the BBC that the former governor of the Bank of England, Mervyn King said to him he would not win and that a political decision was made to back the Co-op's bid. Lord Levene said he talked directly to politicians about favouring Co-op but was told this was not true. He also claimed to have warned that Co-op's bid was not "credible".