Oscar Pistorius hopes to mentor children if released on parole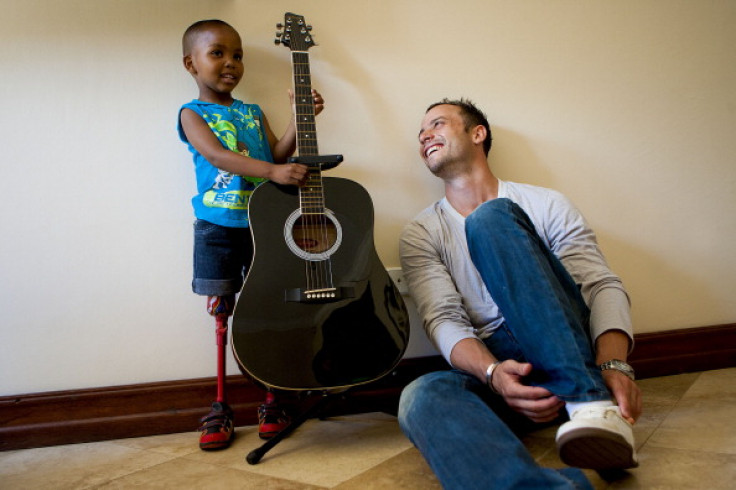 Oscar Pistorius wants to work with children "in whatever opportunity comes up" once he leaves the Pretoria prison in South Africa on parole, according to his lawyers.
The paralympian who was jailed for five years in October 2014 and found guilty of culpable homicide after shooting his girlfriend Reeva Steenkamp has told his lawyers that he is hoping for a parole that would enable him to mentor children.
"He is managing in jail, he's isolated but hanging in and praying to keep up his strength. He is keen to become involved in assisting children in whatever opportunity comes up. His legal team are trying to help with this and sort a job," said his lawyer, Rohan Kruger.
Pistorius, who remains inside his isolation wing for some 23 hours a day, spends most of his time reading the Bible, said Kruger.
His prison routine involves a wake up call at 5:30am, breakfast at 7am, lunch at noon and dinner at 4pm, all in the confinement of his prison cell.
Pistorius, 28, also known as the Blade runner, will be eligible for parole after serving a total of 10 months of prison time in August.
Referring to his parole, solicitor Barry Roux told the Sunday Mirror: "The parole conditions will be at their discretion, don't drink, go to church, no drugs, he'll have a psychological programme, an anger management course. They will set the parameters and he will keep to them.
He will leave prison in three months time and wherever he goes he will be Oscar Pistorius. There is no way a man as famous as him can change his name. He will have to lift his head, and take it on the chin."
According to Kruger, Pistorius - who has yet to pay his lawyers the bulk of their legal fees - is "utterly penniless".
Meanwhile, prosecutors are in the process of appealing his manslaughter conviction in the hopes of seeking a murder conviction that could leave him with a prison term of at least 15 years.
© Copyright IBTimes 2023. All rights reserved.