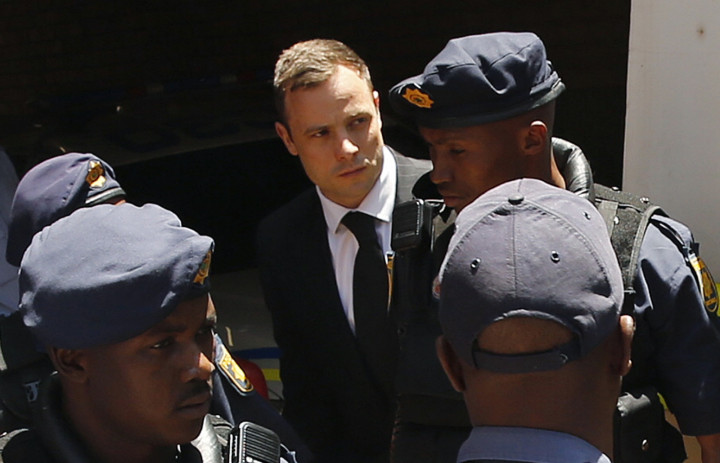 Oscar Pistorius has launched a legal battle against South African state prosecutors who want to see the fallen paralympian spent longer than five years behind bars for the killing of Reeva Steenkamp.
Pistorius is one month into a five-year prison sentence for shooting dead his 29-year-old model girlfriend through a bathroom door at their Pretoria home on Valentine's Day last year.
The 27-year-old was also found guilty of culpable homicide and two firearms charges at an earlier hearing.
Judge Thokozile Masipa cleared the athlete, known as the Blade Runner, of murder after the prosecution was unable to prove he intended to kill Steenkamp.
Throughout the eight-month trial at the High Court in Pretoria,, prosecutor Gerrie Nel vigorously argued that Pistorius had intended to kill his girlfriend.
But in its application to have the jail term and verdict reviewed, South Africa's National Prosecuting Authority called the five-year sentence "inappropriate and shockingly light for someone that killed an innocent person with gross negligence where his conduct bordered on dolus eventualis [awareness of the likely outcome of an action]."
Masipa has until 9 December to decide whether the appeal may proceed.