Oscar Pistorius will reportedly be tested for steroids after the drug was allegedly found in the home where he is accused of murdering his girlfriend, Reeva Steenkamp.
The Olympic and Paralympic athlete has been accused of shooting his model girlfriend at his home in Pretoria, South Africa.
Police have asked that the 26-year-old be tested for steroids after the banned substances were allegedly discovered in his home during investigations.
According to South Africa's City Press, Pistorius's defence team could claim that the runner acted as a result of "roid rage" - an aggressive side effect associated with taking performance and muscle-enhancing drug.
A police source told the Sun: "Steroid drugs were found at Pistorius's home together with evidence of heavy drinking. That's why police have specifically ordered that he be tested for steroids."
City Press reported that a cricket bat covered in blood was recovered at the home of Pistorius and was considered a vital piece of evidence against him. The paper added that Steenkamp's skull had been "crushed".
Pistorius, known as the Blade Runner, was arrested after Steenkamp, 29, was found dead at his home with four bullet wounds. Police recovered a 9mm pistol and took the 26-year-old into custody.
Steempkamp had been shot in the head, hand, hip and arm. Police believe the first shot was fired in the bedroom and three more were fired through the bathroom door.
Previous reports that Pistorius shot his girlfriend after he mistook her for an intruder have been dismissed, according to City Press. It claimed that the state had a "rock-solid case against the popular athlete".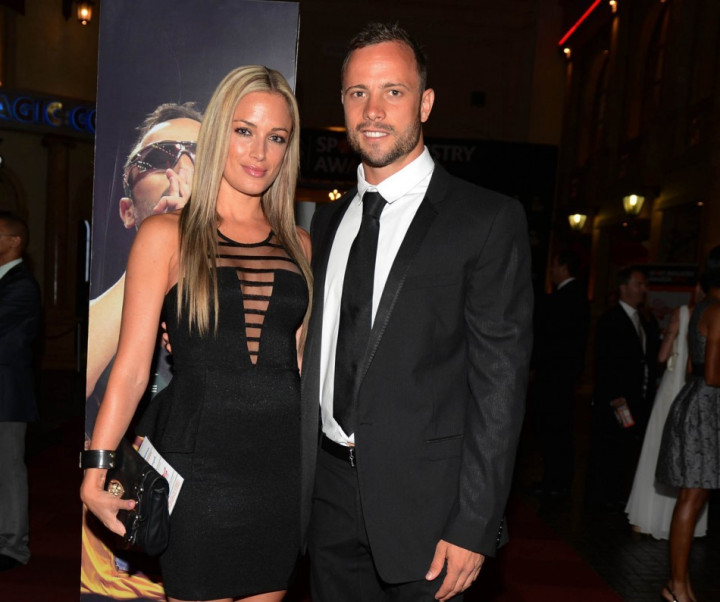 Pistorius "sobbed uncontrollably" when he appeared in court on 15 February accused of the premeditated murder of the 29-year-old. Pistorius denies murdering his girlfriend "in the strongest terms".
He will remain in custody until his next appearnace in court on Tuesday where he is expected to make a short statement.
On the same day, the funeral of Steenkamp will take place near her home in Port Elizabeth.
The father of the 29-year-old, Barry Steenkamp, said his daughter was "the most beautiful, kind girl in the world".
Pistorius's agent, Peet Van Zyl, has confirmed he has had "no option" but to cancel the runner's track dates for the foreseeable future, including one in the UK, so he could "concentrate on the upcoming legal proceedings".