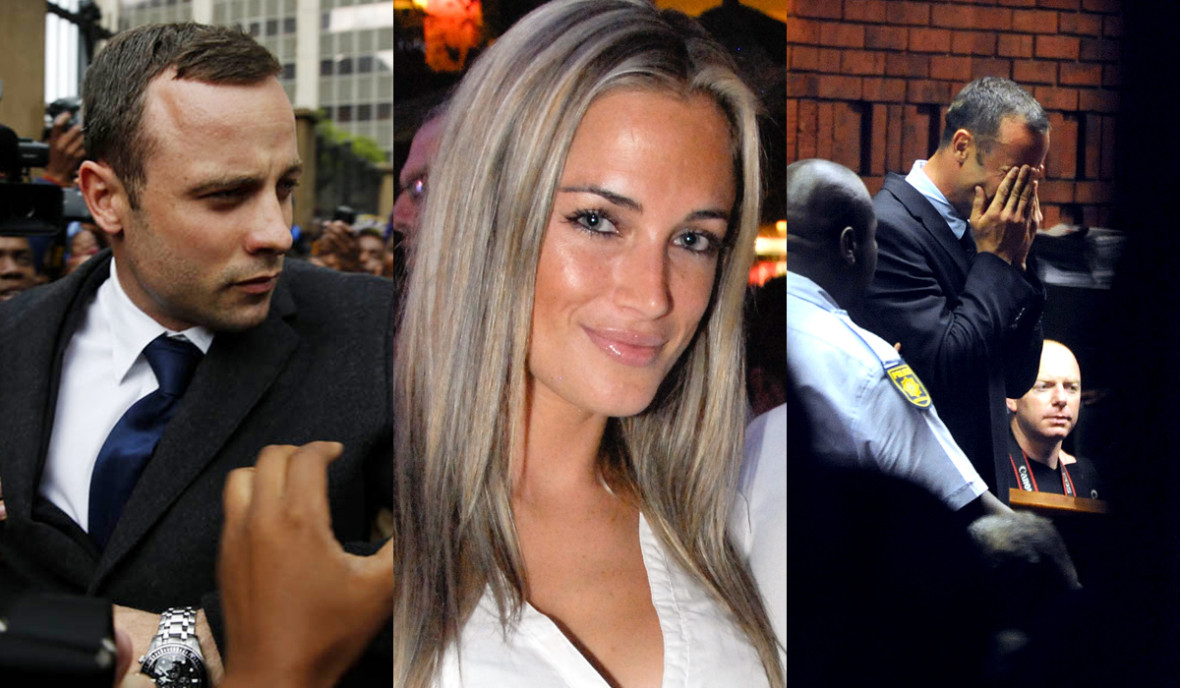 On Thursday 11 September, Judge Thokozile Masipa will deliver her verdict on the trial of Paralympian runner Oscar Pistorius, who stands accused of murdering his partner, model Reeva Steenkamp.
On Valentine's Day in 2013, Pistorius shot Steenkamp through a locked toilet door at their home in Pretoria, South Africa. The double amputee and six-time Paralympic gold medalist claims he did so believing her to be an intruder, a claim this trial has endeavoured to prove or disprove.
It has been one of the most captivating criminal trials of our time, watched by millions around the world after cameras were allowed to broadcast proceedings as they unfolded. Below, IBTimes UK has collated some of the most impactful images taken over the 19 months between the event that started it all and the verdict that will find Pistorius guilty or not guilty.
26 January 2013: Reeva Steenkamp and Oscar Pistorius, 19 days before her death.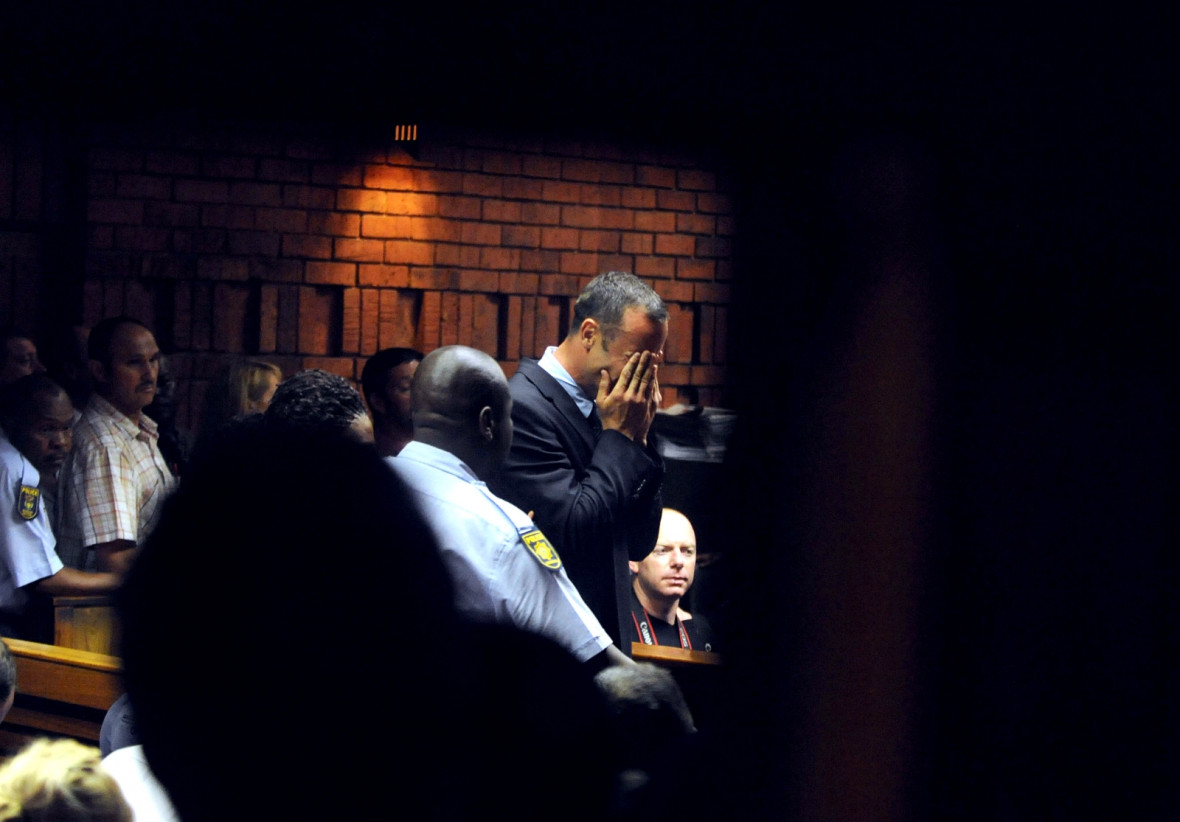 15 February 2013: Pistorius breaks down the day after he shot and killed Steenkamp, during the initial court hearing in which he was charged with her murder.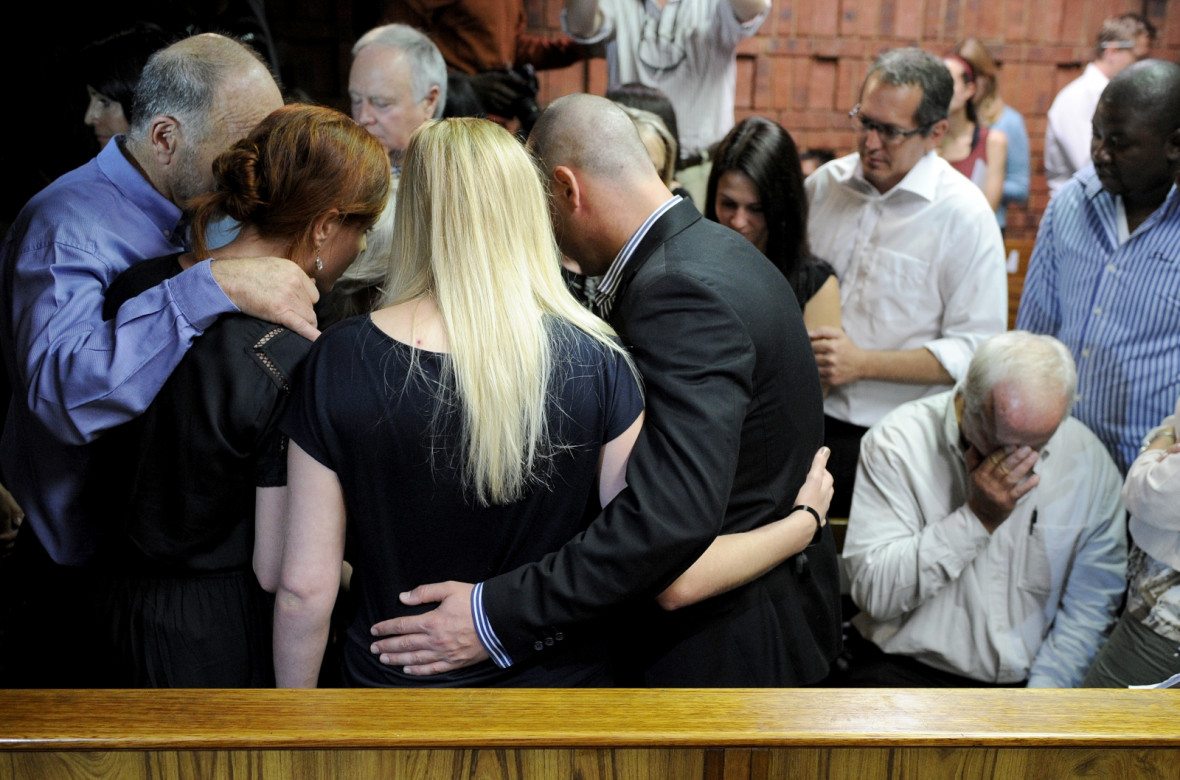 19 February 2013: The Pistorius family comfort one another during the bail hearing as the runner's father Henke (right) sits.
19 August 2013: Pistorius and his lawyer Kenny Oldwage at the former's indictment hearing.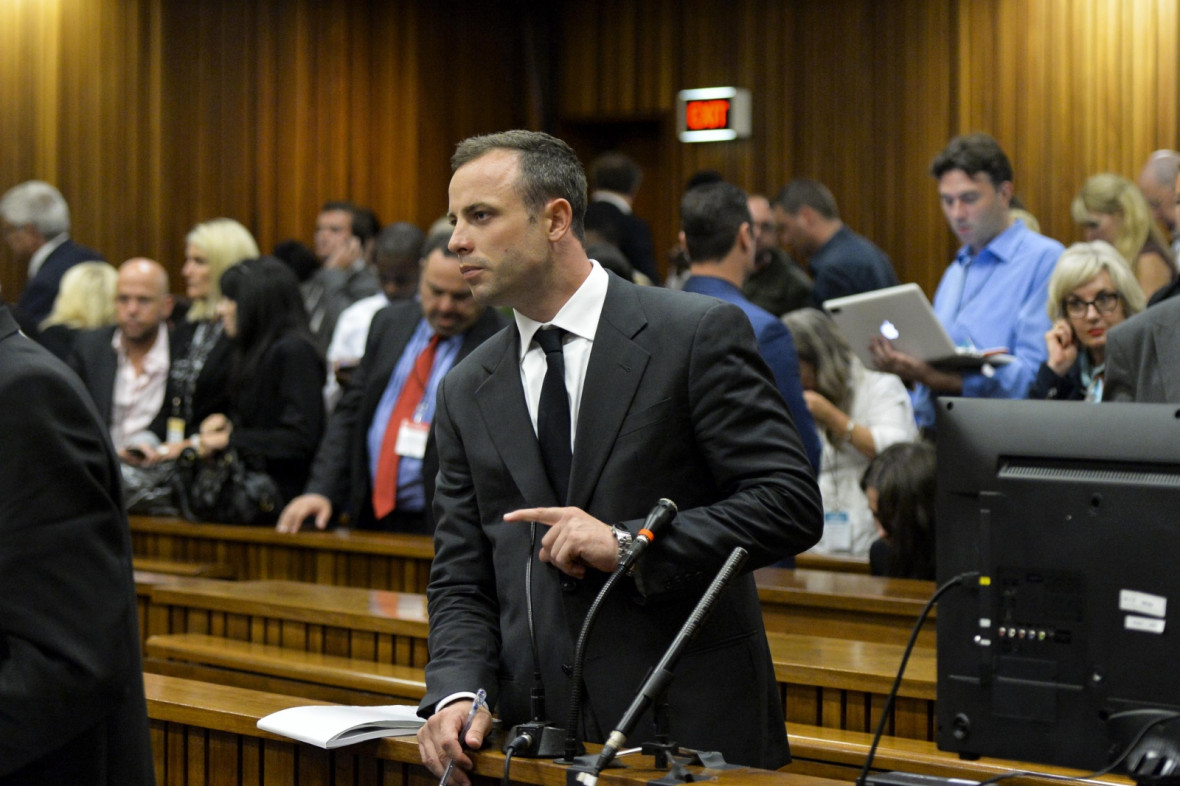 3 March 2014: Pistorius attends the opening day of the murder trial at Pretoria's High Court.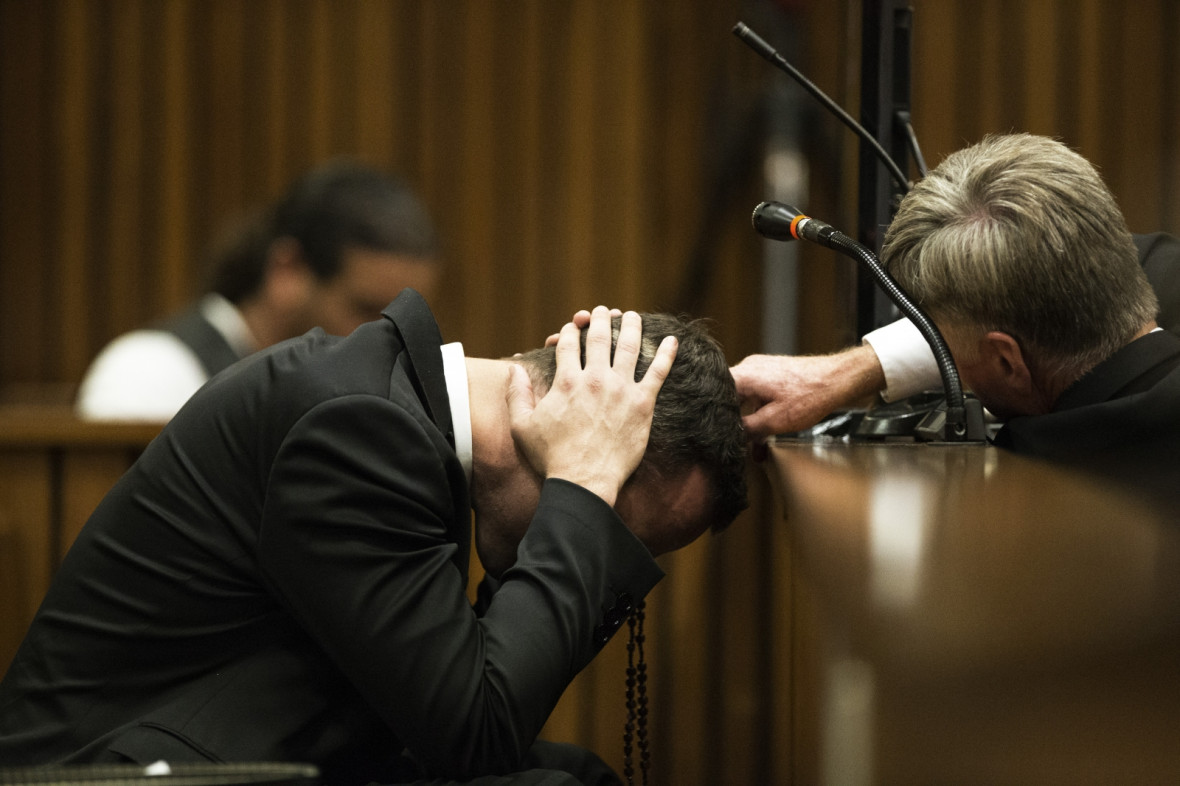 6 March 2014: A member of Pistorius' legal team reaches out to him as the runner covers his ears during a witness testimony recounting the night of the shooting.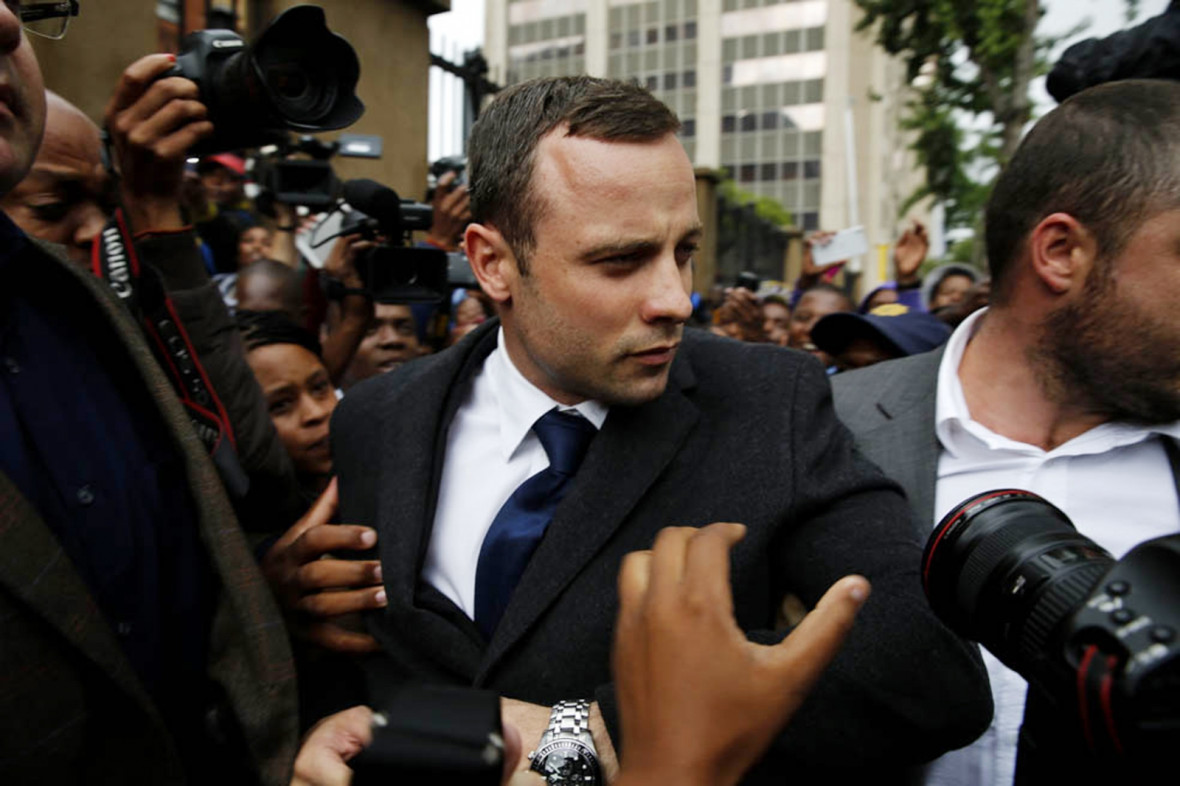 10 March 2014: Pistorius wades through a hive of media activity ahead of the trial's sixth day.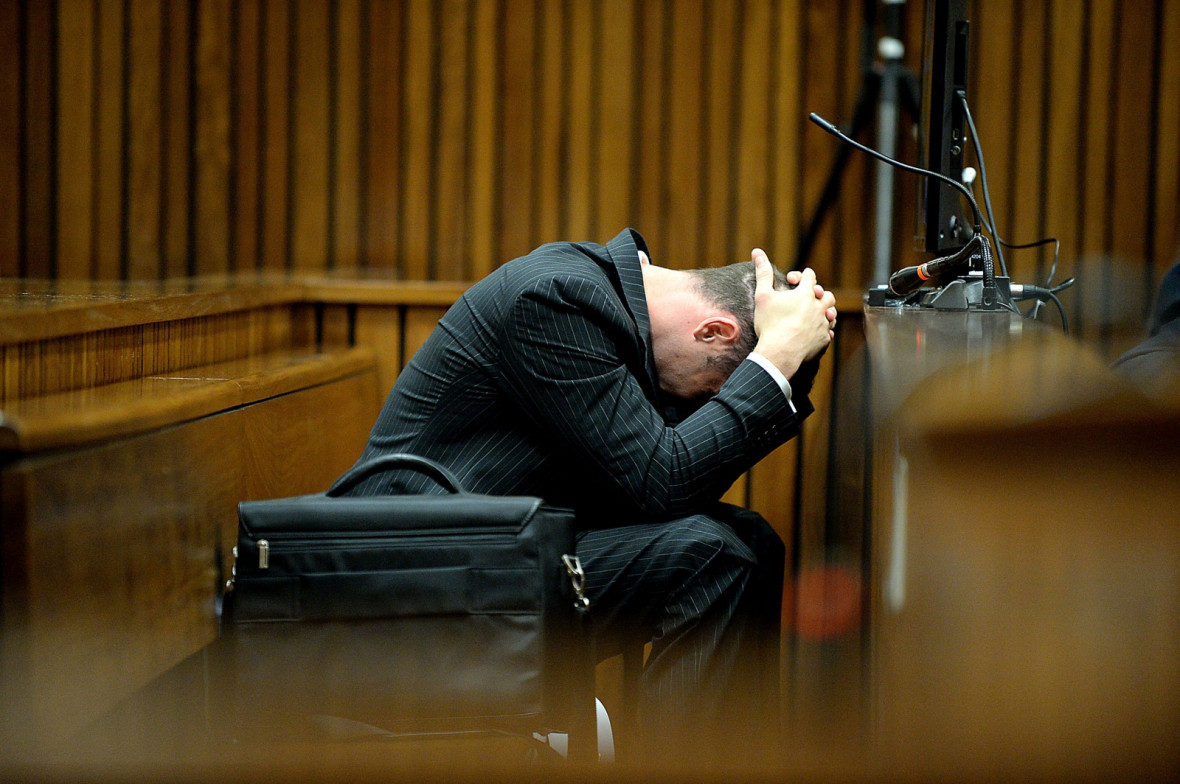 10 March 2014: Pistorius later on day six, when a graphic photo of Steenkamp's wounds were shown during the trial.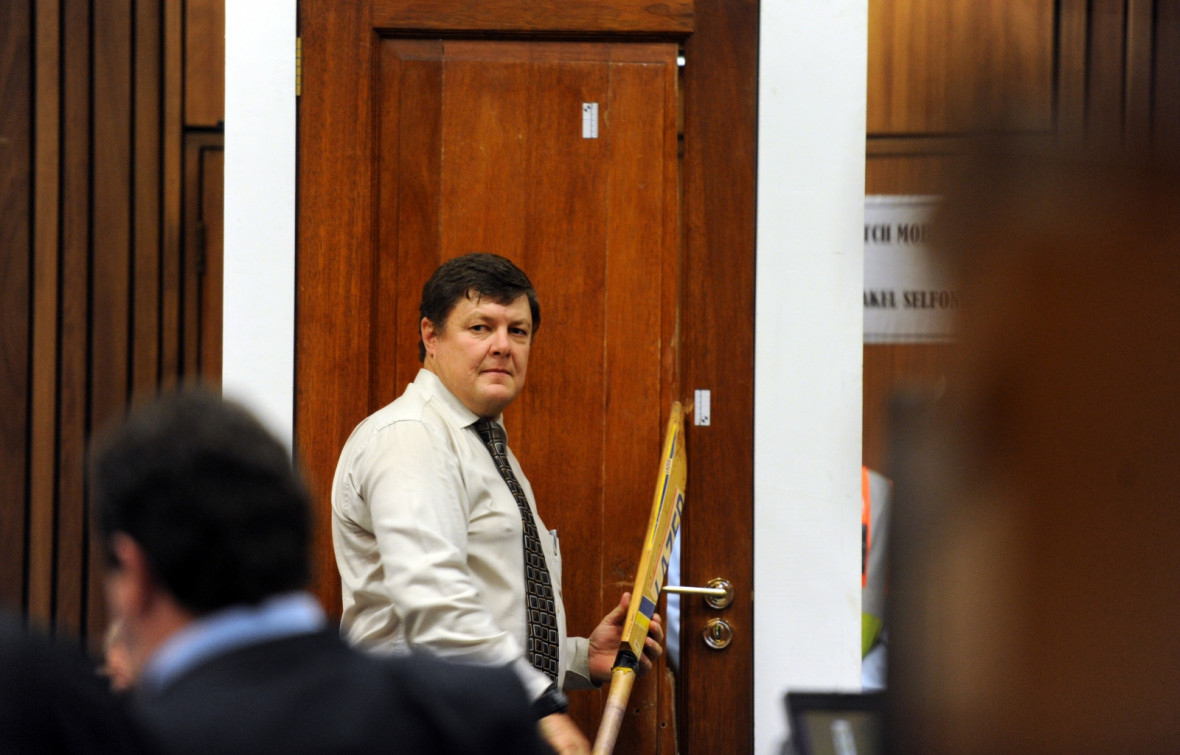 12 March 2014: Forensics expert Colonel Johannes Vermeulen uses a cricket bat to re-enact how Pistorius broke down the door through which he shot Steenkamp.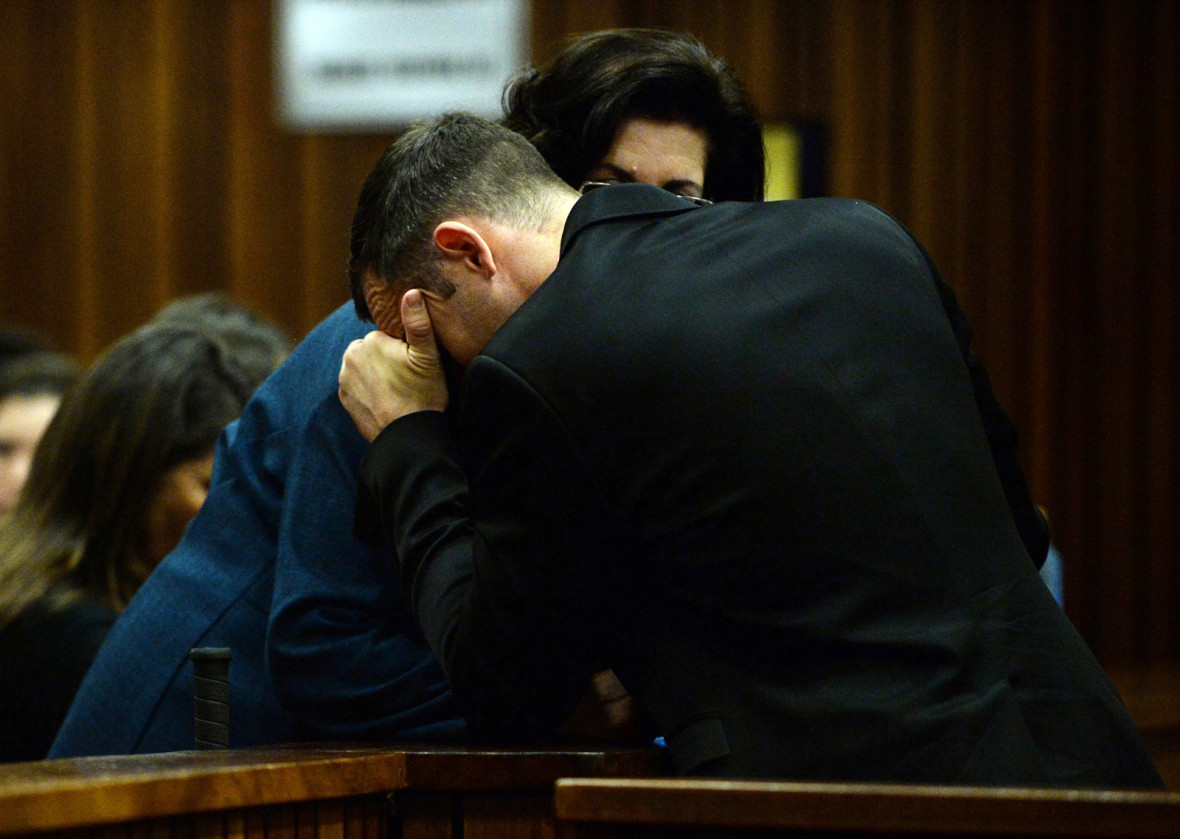 14 March 2014: Pistorius is comforted by a family member on day 10 of the trial.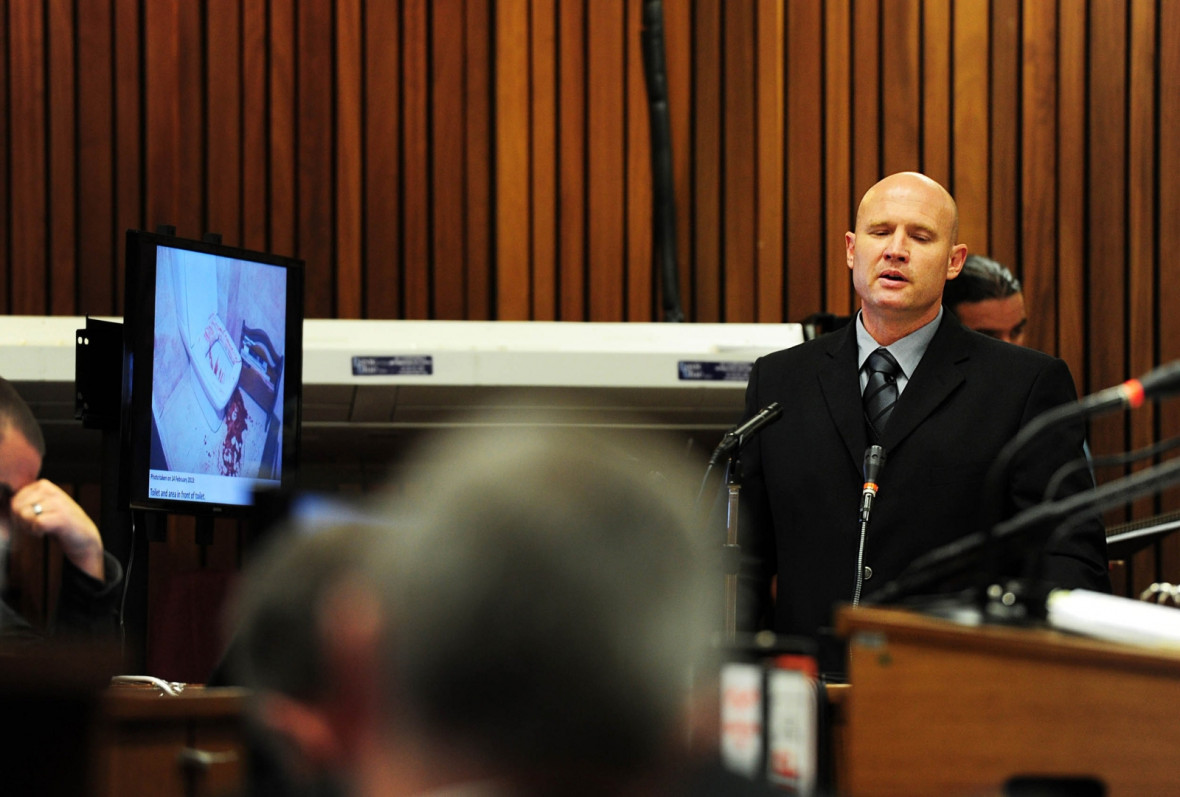 19 March 2014: Blood spatter expert Ian van der Nest testifies during the trial.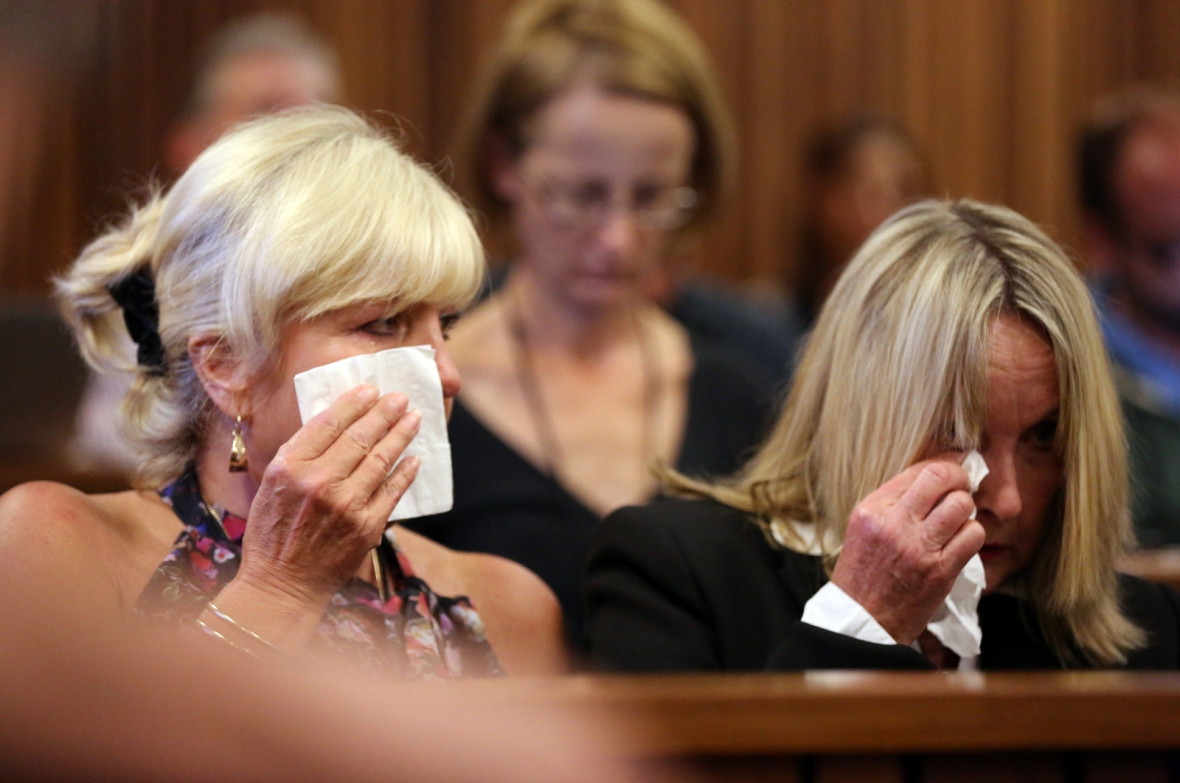 25 March 2014: June Steenkamp (right), Reeva's mother, and her long-time friend Jenny Strydom in tears during the trial.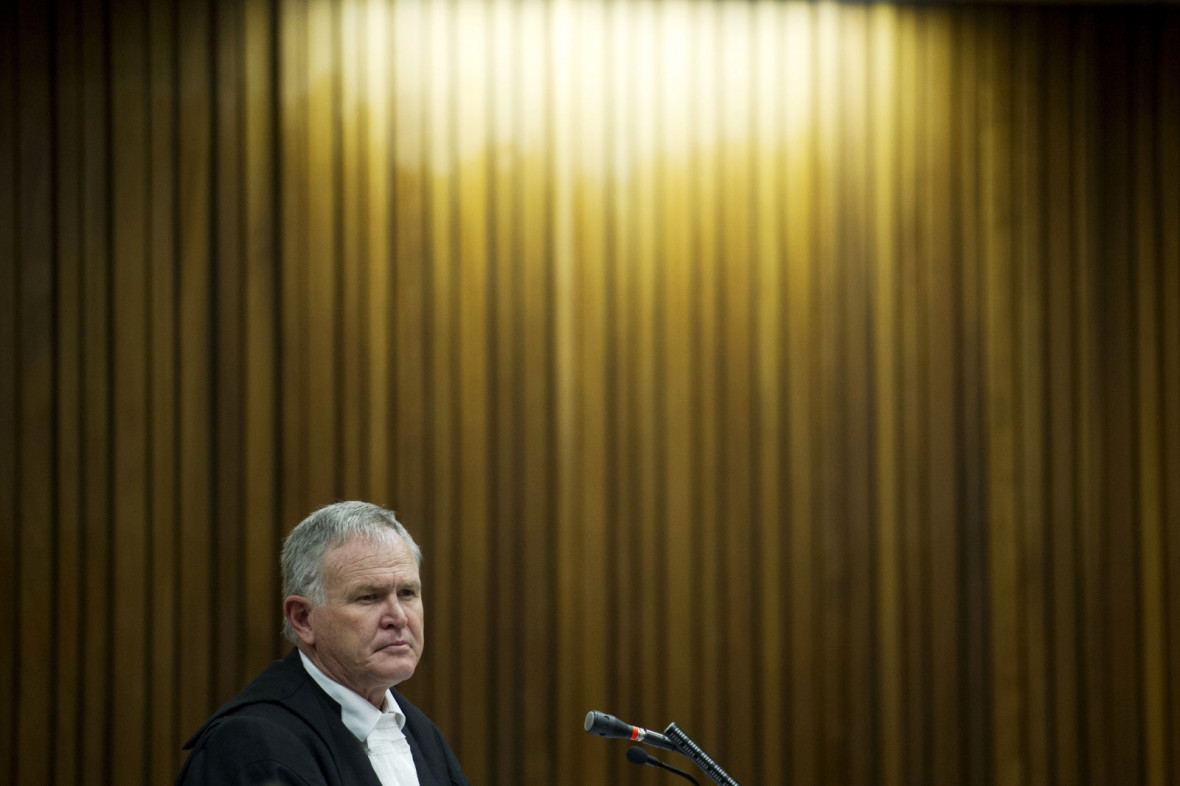 7 April 2014: Pistorius' lawyer Barry Roux during the trial.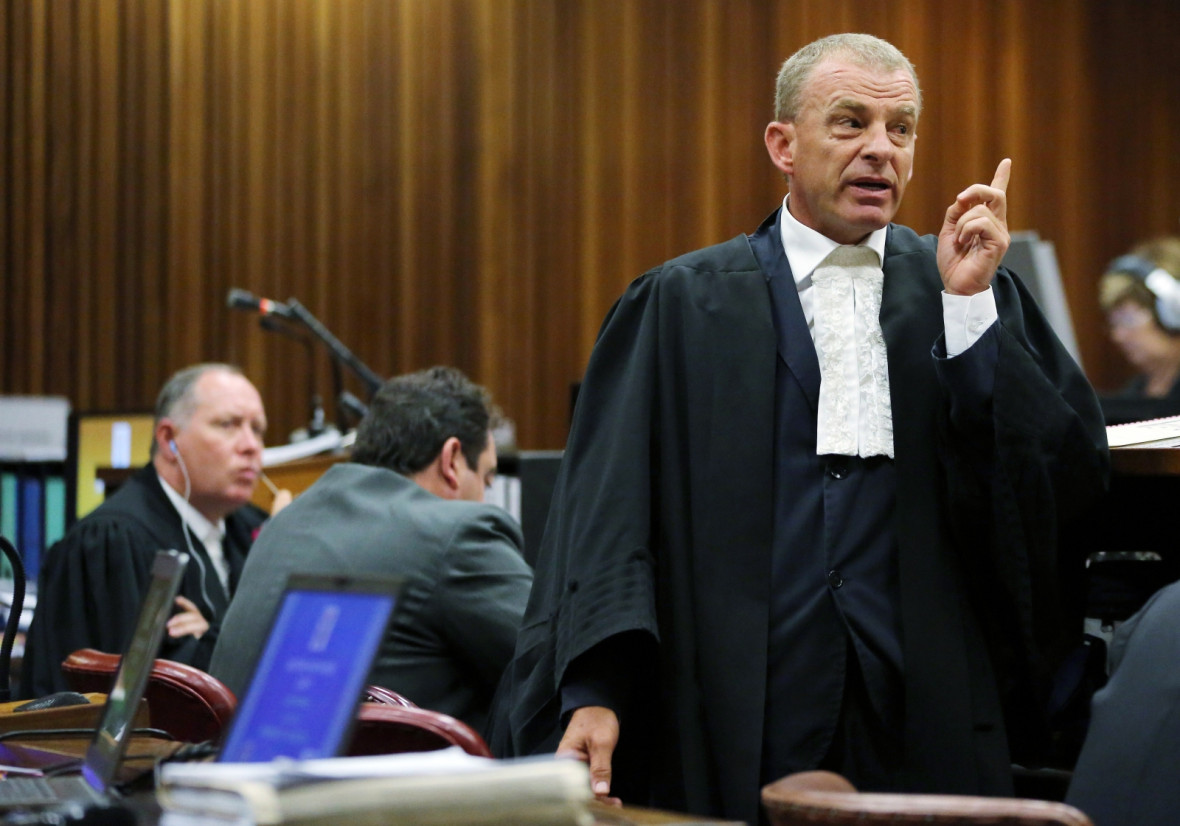 7 April 2014: State Prosecutor Gerrie Nel during a cross-examination of a pathologist.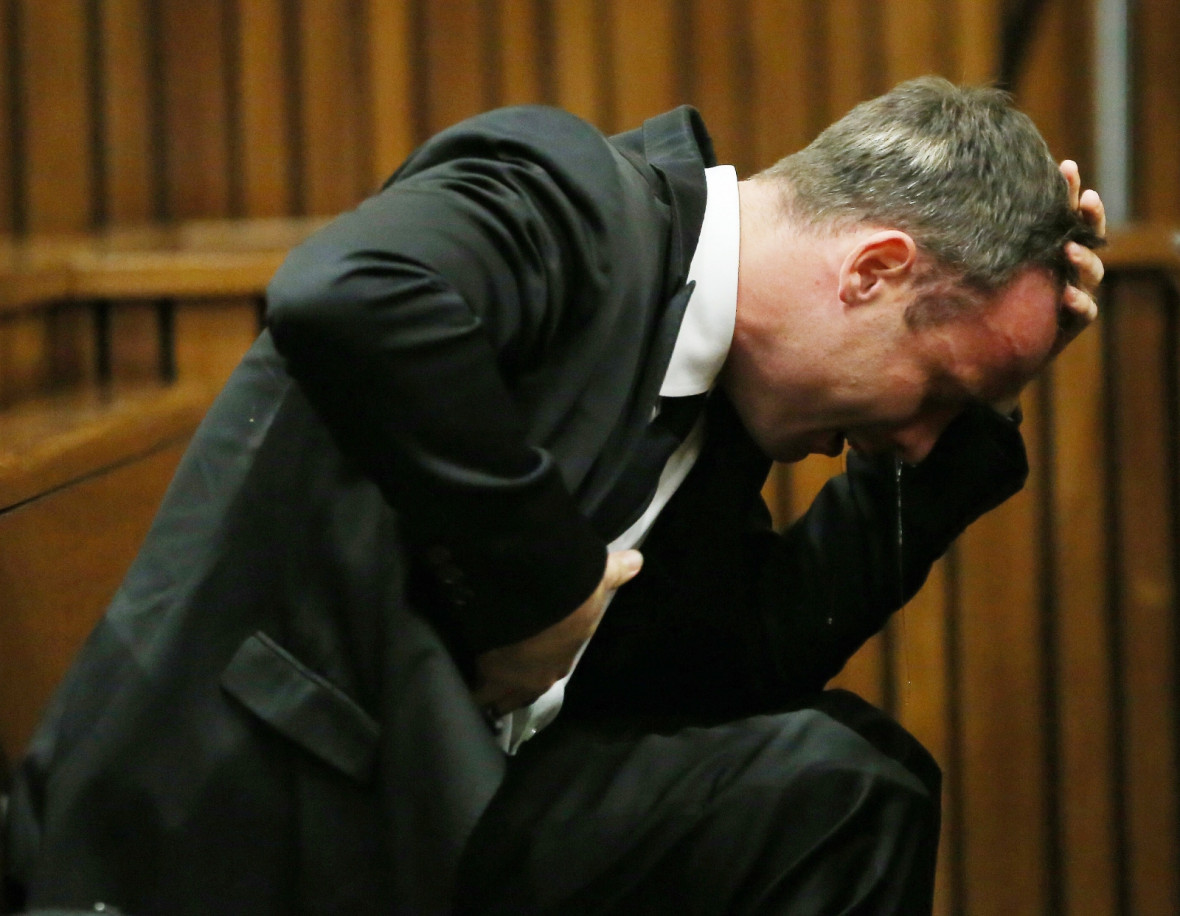 7 April 2014: Pistorius in bits during the testimony of the pathologist.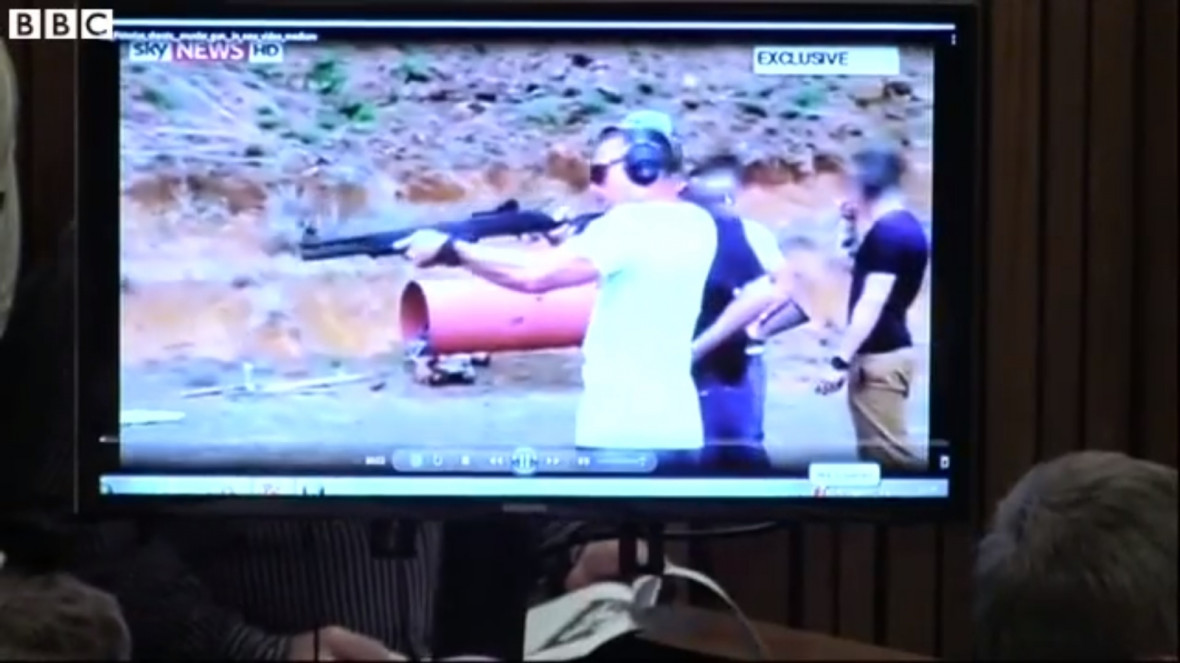 9 April 2014: Footage is shown of Pistorius shooting a watermelon before saying: "It's not as soft as brains... but it's a zombie stopper."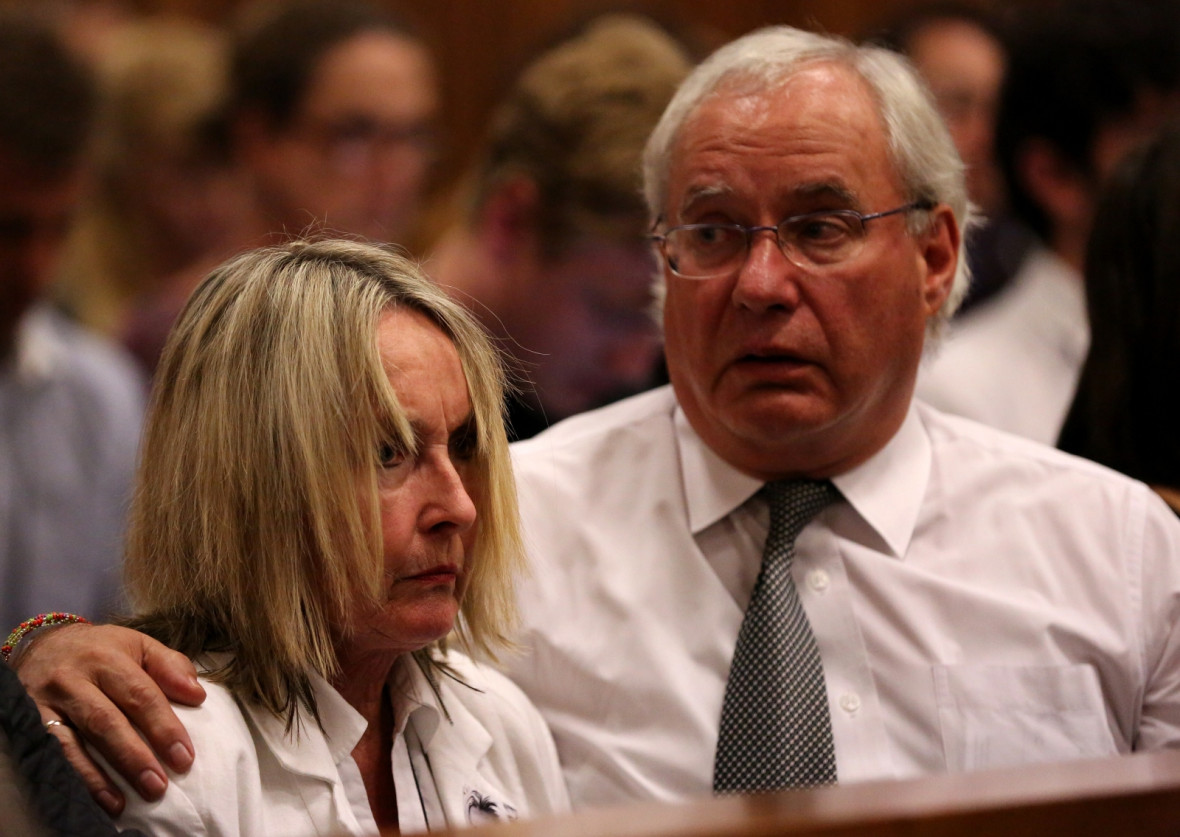 9 April 2014: June Steenkamp is comforted by an unidentified man.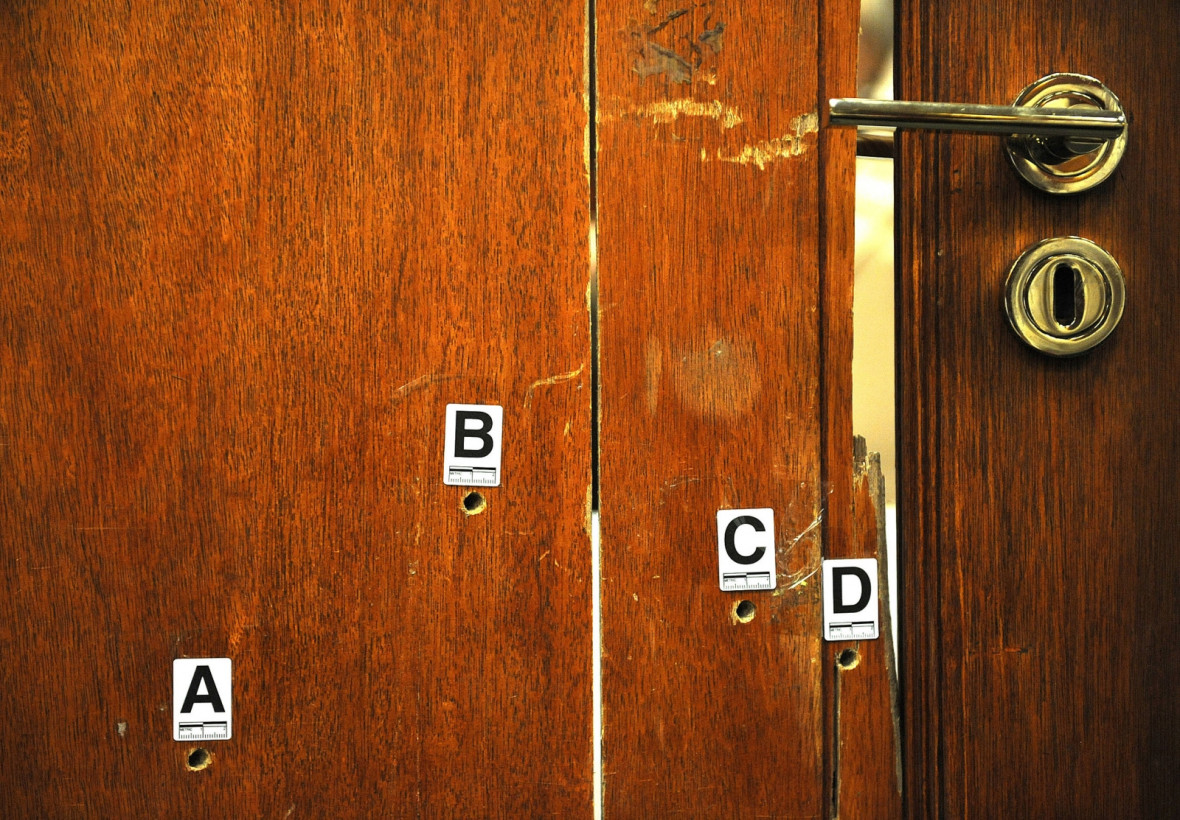 14 April 2014: The door through which Pistorius shot Steenkamp.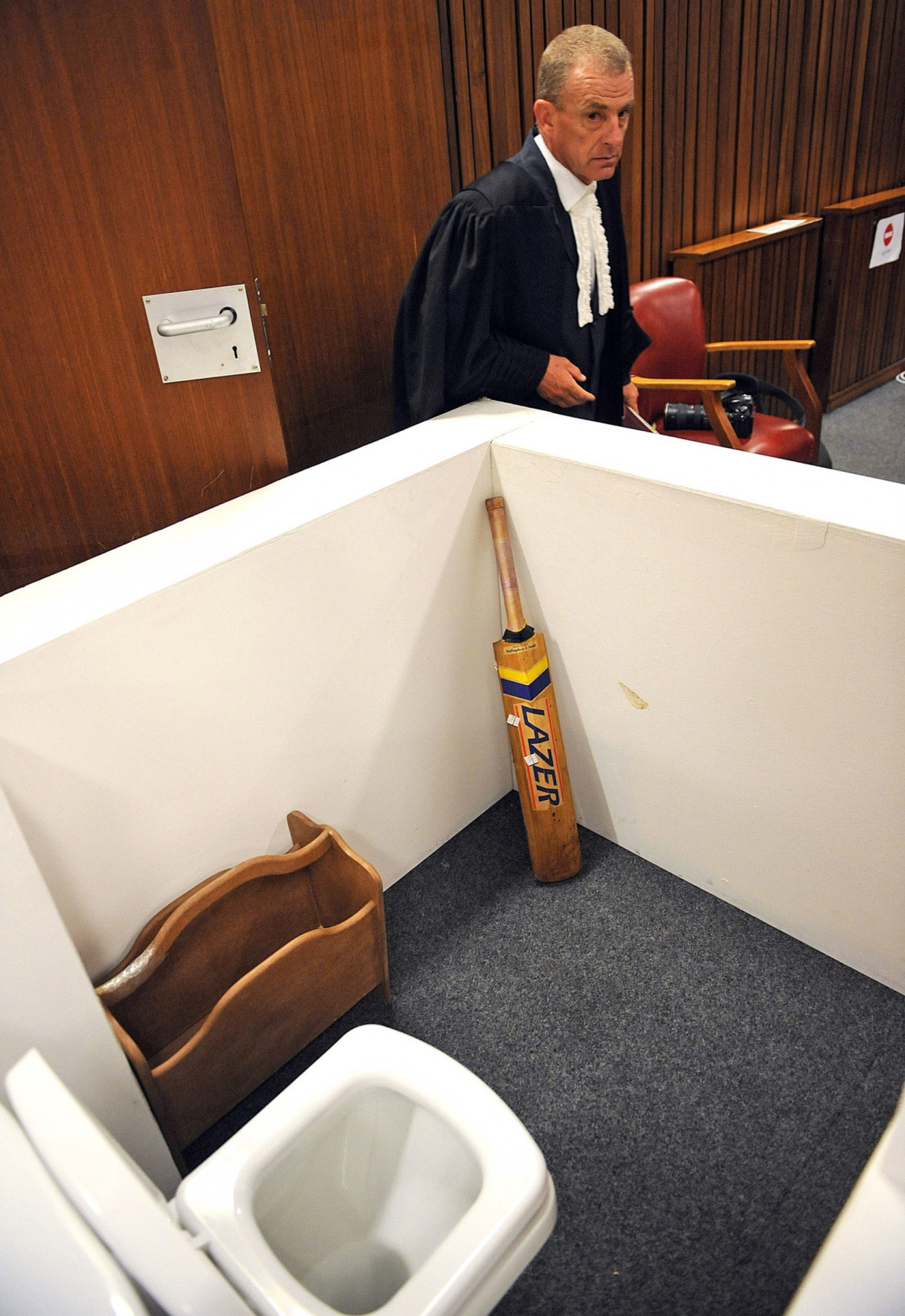 14 April 2014: Nel walks past a reconstruction of the bathroom in which Steenkamp was shot.
17 April 2014: A prosthetic leg is passed to forensic geologist Roger Dixon during his testimony.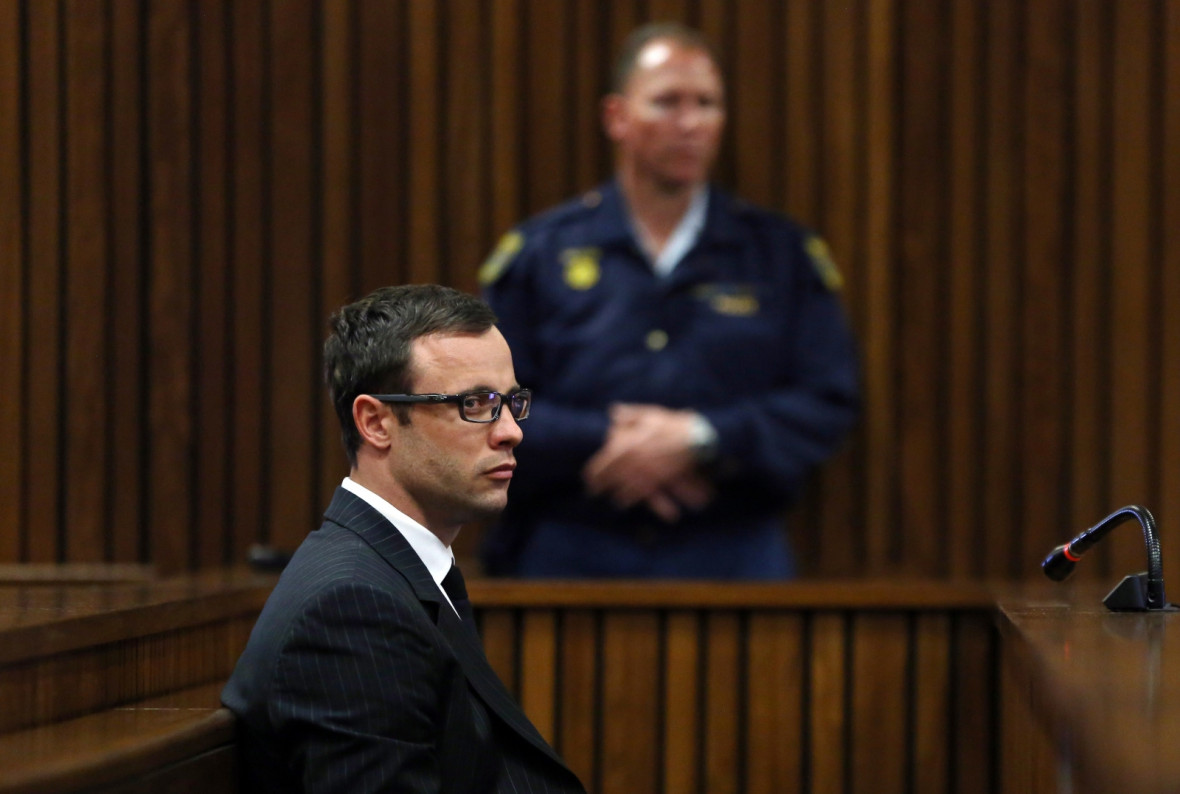 8 August 2014: Pistorius sits during the closing arguments of the trial.