Oscar Pistorius was not wearing his prosthetic limbs when he shot girlfriend Reeva Steenkamp, an ammunition expert has said.
On the 13th day of the Paralympian's murder trial, ballistics expert captain Chris Mangena told the Pretoria court that Pistorius was most likely on his stumps when he opened fire on what he thought was an intruder at his home.
Mangena said the Bladerunner athlete was "most likely not wearing prostheses and was firing from a distance greater than 60 centimetres".
The captain analysed 29-year-old Steenkamp's injuries and used lasers to determine the trajectory of bullets fired by Pistorius before concluding the athlete shot from a shoulder height of 155 centimetres.
The finding could prove crucial in proving Pistorius's claim that he accidentally shot reality TV star Steenkamp on Valentine's Day in 2013.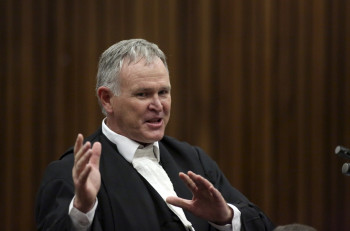 Under fierce interogation from Pistorius's defence lawyer Barry Roux, Mangena ruled out claims the South African hero had fired "double-taps", a technique where shots are fired at the same target with very little time in between shots.
He denied Steenkamp's injuries were consistent with the theory Pistorius released two double-taps, adding if there were two double-taps, the injuries would be different and at least two in same position.
'Defensive position'
Mangena mantains Steenkamp was first of all shot in the hip when she was most likley standing facing the bathroom door.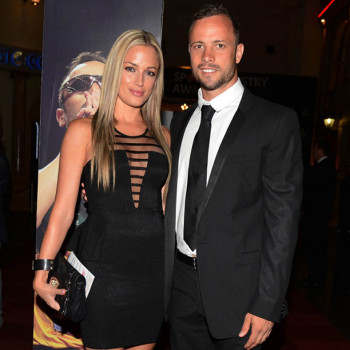 He said the bullet broke the model's hip bone and caused her to fall backwards, which was when then rest of three shots followed.
He described Steenkamp as probably assuming a defensive position, with her hands in front of her face. Mangena says indications are that her arms were lifted in front of her chest.
The fourth shot then went through her left hand and into Steenkamp's head.
After the fatal wound she dropped immediately to the right hand side, the court heard, where her head ended up on top of the toilet seat.
iPad
Analysis of Pistorius's iPads showed he accessed free porn websites the day before he killed Steenkamp.
Colonel Mike Sales told the court that the suspects iPad3 was used up until 9.19pm on 13 February and there were lots of pictures of cars contained on it.
Pistorius denies murdering his girlfriend and the trial will continue on Monday after it was adjourned.