Oscar Pistorius Verdict: The Problem of Violence Against Women in South Africa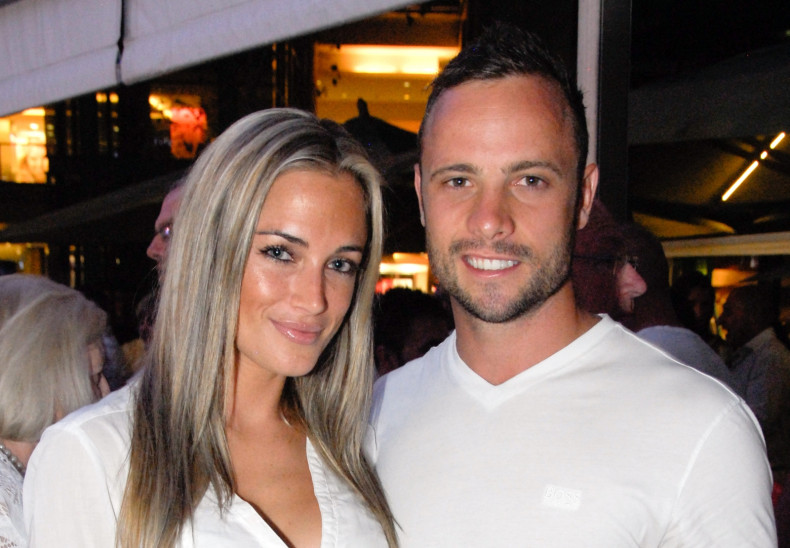 Reeva Steenkamp was shot dead by her boyfriend Oscar Pistorius on Valentine's Day in 2013. Six months after the trial started and 37 witnesses later, Pistorius' fate will be revealed this week: he will receive a prison sentence or walk free.
The day after Steenkamp was killed, she was due to wear black in a "Black Friday" protest against South Africa's high number of rapes. The event was spurred by the gang rape and murder of a 17-year-old girl, who managed to identify her attacker, her ex-boyfriend, shortly before she died.
The victim's story is not unusual. In South Africa, a woman is killed by domestic violence on average every eight hours. The rate of intimate femicide, the killing of women by their partners, is five times higher than the global average.
To put that figure into perspective, there are more than seven times as many murders in South Africa than there are in the US, and the country has a population of just 51 million – compared with 317 million in the States. Statistically speaking, Steenkamp was one of three women killed by an intimate partner on Valentine's Day in the country.
A number of shocking reports of murdered women have emerged this month. This week, a 54-year-old man shot his estranged wife outside her workplace in Pretoria.
In August, 18-year-old Gift Makau was murdered in the north-west province capital Mahikeng. As a lesbian, Makau was a victim of so-called "corrective rape", a hate crime against gender identity or sexual orientation. She was gang-raped, strangled with wire and a hosepipe was inserted into her mouth.
"While the high-profile trial of Oscar Pistorius has transfixed the world's media, little focus has been given on how to prevent violence against women and girls," says Bethan Cansfield, of the charity Womankind.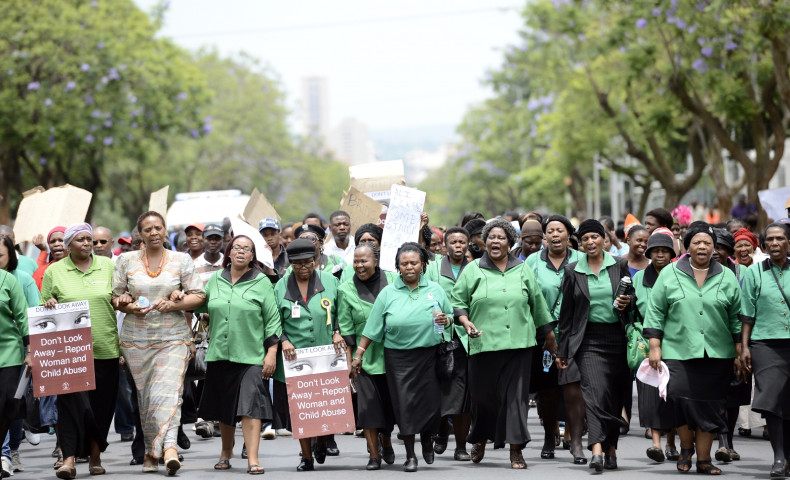 "Research has found both partner violence and non-partner rape are fundamentally related to unequal gender norms, power inequalities and dominant ideals of manhood that support violence and control over women."
The country's rape statistics are equally troubling. An estimated 500,000 rapes take place every year and many of the perpetrators walk free – discouraging women from reporting sexual assaults.
In 2012, Interpol, the International Criminal Police Organization, labelled South Africa the "rape capital" of the world. Still, fewer than 1% of rape cases are reported to the police. It was reported last year that police stations were running out of rape kits, which are needed to collect evidence.
It seems there are very few places in which a woman is safe in South Africa. Some are raped in their homes by relatives, others are raped at school. Overall, only one quarter are raped by someone they do not know.
South African primary school children are not taught about sexuality, sexual health or reproductive health, something critics say needs to change in order to alter attitudes towards sexual violence. A 2013 Unesco report found South Africa's sex education failed to make the grade in a number of topics, including gender rights and age appropriateness.
After the news came out of the murder of Makau, primary school children in Cape Town were found playing a new playground game where boys chase girls and simulate a sexual attack, called "rape rape".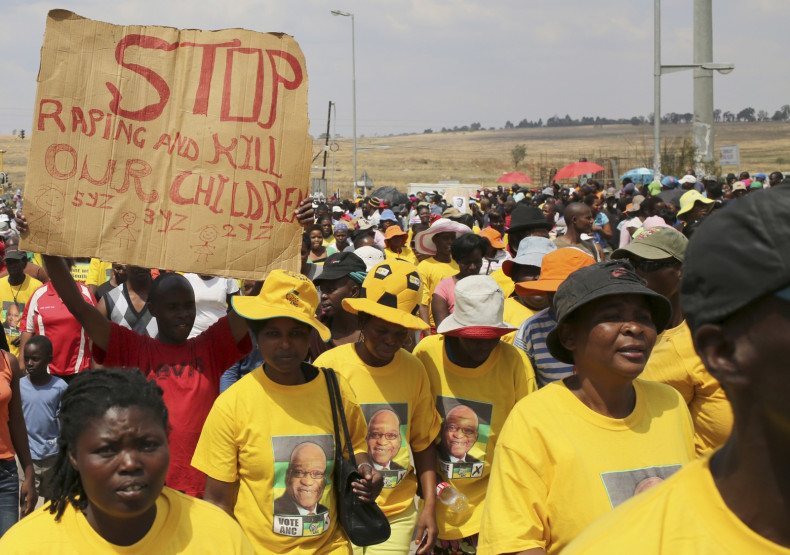 "The reports are growing and sexual assaults are increasing. This 'rape rape' game is worrying and can be extremely detrimental to society," one school principal said. "Children do not understand the implications."
Although the country has strong laws protecting women and children, they are undermined by chauvinistic attitudes, gun control laws and weaknesses in the police and court systems.
A South African report to the Convention on the Elimination of all Forms of Discrimination against Women (CEDAW) attributed the low report and conviction rate to the public perception of the police post-apartheid. Much of the public regard the police as a symbol of oppression.
But the problem goes further into the justice system. Under the "cautionary rule", a judge must show awareness to special dangers on relying on uncorroborated evidence of a complainant – thus, victims of sexual violence feel they may be deemed untrustworthy. Some victims fear reprisals, while others have little faith in the police and the courts to bring their attacker to justice.
"We know that the prevention of violence requires coordinated interventions operating at multiple levels and across sectors," Cansfield said.
"This can include community mobilisation – which seeks to challenge social norms and behaviours through community activism; community conversations – to deliberate collectively on concerns and violence within the community and link to human rights principles; and engaging men and boys through educational programmes.
"There is now considerable evidence on what works to prevent violence – we now need the political will from governments to take action."