British actress Tilda Swinton is a frontrunner to take over from Peter Capaldi as the next Timelord in Dr Who.
The Oscar-winning actress is now the bookies favourite to take over the iconic role, with 4/1 odds that she will make TV history by becoming the first female Doctor.
The 56-year-old actress has won international acclaim, making her name on the big screen playing the White Witch in the Chronicles of Narnia series, and starring in The Beach, The Curious Case of Benjamin Button and The Grand Budapest Hotel and winning an Academy Award for her performance in the 2008 film Michael Clayton.
Her uniquely androgynous look, for which she is famed, has been deemed well-suited for the sci-fi series, as Whovians have called for a female replacement for the Doctor when the character regenerates once again.
Other women in the running include Olivia Colman (5/1), Maxine Peake (8/1) and Fleabag actor Phoebe Waller-Bridge (12/1).
Commenting on the female stars who might make the tardis their new home, Ladbrokes spokeswoman Jessica Bridge told Yahoo: "Whovian punters are becoming increasingly convinced the next Doctor will be female, and fingers are currently pointing towards Swinton."
Writer and executive producer Steven Moffat has previously intimated that the Doctor could, at some point, be a woman, further fuelling the speculation. "I think the next time might be a female Doctor. I don't see why not," he said.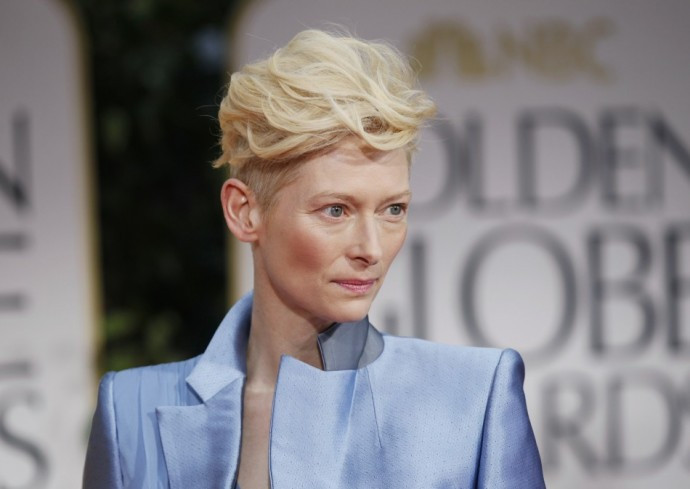 Outgoing doctor Capaldi, 58, announced last month he was stepping down from the role after playing the character since 2013. And while he supported the idea of a female doctor he had someone else in mind for the coveted role.
"The time felt right to bow out, to let somebody else play this wonderful role. And I would like Frances de la Tour to be the first female doctor," he told The Mirror.
Earlier this month Billie Piper who played Rose Tyler, the assistant to David Tennant's doctor said it would "feel like a snub" if the role didn't go to a woman. "I think it would be great [to have a female Doctor] given the spirit of the world at the moment. I think it would be timely," Piper told the BBC.
There are also two men in the runnings with Kris Marshall the male favourite (4/1) — after he stepped down as the co-lead in Death in Paradise while Ben Whishaw is also a contender with odds of 10/1.
And while there appears to be a lot of support for the doctor to regenerate into a woman, speculation that Tilda Swinton might become the 13th Timelord in the long-running series has garnered mixed reaction on social media.
Doctor Who will return to BBC One on Saturday 15 April with Capaldi appearing in 12 episodes before the regeneration in the Christmas Special.