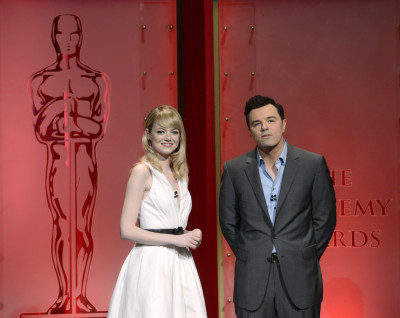 Steven Spielberg's presidential biopic Lincoln leads the Oscars charge with 12 nominations.
The Daniel Day-Lewis movie will go head to head with Quentin Tarantino's western Django Unchained, French classic Les Miserables and the surreal Life of Pi for the coveted best picture award.
While Day-Lewis, who plays Abraham Lincoln, the 16th president of the United States, is up for the Best Actor, Spielberg is in the frame for Best Director.
Despite raking in more than $1bn worldwide, James Bond's Skyfall failed to scoop a Best Picture nomination
The film, starring Daniel Craig and Dame Judy Dench, had to make do with Best Original Song nomination for Adele's theme music, as well as nominations for cinematography and technical recognition for sound.
The nominees for the 85th annual Academy Awards were read out by Family Guy creator Seth MacFarlane, who will be hosting February's glittering ceremony, and Hollywood actress Emma Stone.
The winners will be announced at Hollywood's Dolby Theatre in Los Angeles on 24 February.
Oscars 2013: Steven Spielberg's Lincoln Tops Nominations [VIDEO]
Oscars 2013: Beasts of the Southern Wild Star Quvenzhané Wallis Makes History with Best Actress Nomination [FULL LIST + VIDEO]
IBTimes UK looks at some of the stars to look out...