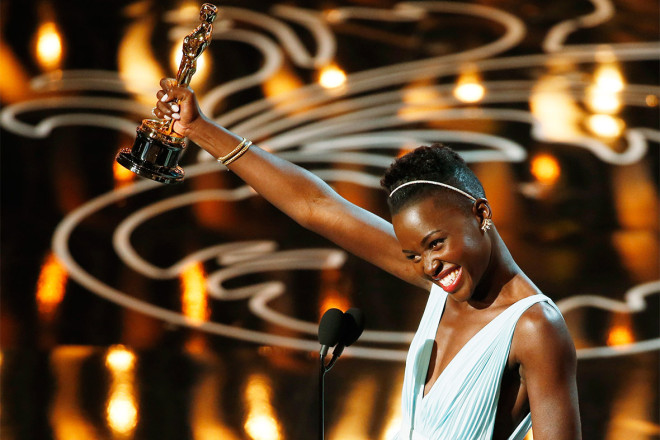 From the ridiculously star-studded, most re-tweeted selfie ever, to celebrities photo-bombing one another along the red carpet, the 86th Academy Awards saw Hollywood embrace the future just as much as it recognised the past. For it was 12 Years a Slave, a harrowing epic based on the real life account of free man turned Slave Solomon Northrup in 1840s Louisiana, that claimed the night's big prize.
12 Years a Slave the big winner
With the film's screenwriter John Ridley, and supporting actress Lupita Nyong'o also winning awards, 12 Years a Slave walked off a worthy but also predictable winner. Host Ellen DeGeneres quipped early on that either 12 Years a Slave would in or the academy were racists. The fact that such a dark stain on American history has only been addressed by a handful of films, and never with such panache, meant it was impossible for the academy to ignore. Put simply, it was its time.
But it would be unfair to label 12 Years a Slave as just an Oscar movie, for it was the way Solomon Northrup's story was told, not the story itself, which was most impressive on screen. Steve McQueen became the first person to win both the Turner Prize and an Oscar for his work, and his artistic sensibilities were powerfully expressed in this brutal, uncompromising work filled with the director's trademark long-takes.
Gravity sweeps the field
But McQueen did not make history in becoming the first black filmmaker to receive the best director prize; with Mexican director Alfonso Cuarón instead becoming the first Latino to scoop the award. His picture Gravity won the most gongs on the night, its seven statuettes coming from an expected sweep of the technical categories. Cue British cheers for the VFX work done by Tim Webber and London's Framestore, and much deserved recognition of our truly terrific post-production industry.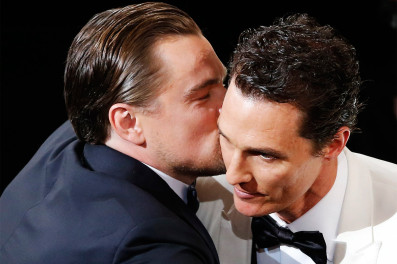 But with its Mexican director and American stars, this was an international effort which through technical excellence and artistic ambition created something out of this world. The mixture of top notch special effects, super-long takes and Cuarón's constantly roaming camera forged harmoniously to create an astonishing blockbuster to put the usual turgid, lifeless pictures from the Hollywood studios to shame.
The Wolf and Hustle go empty handed
In the acting categories Matthew McConaughey and Jared Leto won best actor and best supporting actor for Dallas Buyers Club, two excellent performances that lifted what was a mediocre picture. Cate Blanchett walked off with the best actress prize for her stunning turn in Blue Jasmine, a performance of such crazed energy to put her up with some of Woody Allen's greatest female characters. In a nice surprise Spike Jonze won best original screenplay for Her, a touching and pertinent film about the nature of love and our relationship with technology.
Going in to the awards Gravity and American Hustle led with 10 nominations each, and yet the latter walked off empty handed. Similar period film The Wolf of Wall Street also went home with nothing, despite being the best Martin Scorsese picture for years. The only true shameful snub of the night was in the best documentary category, where ground-breaking movie The Act of Killing was beaten by the much fluffier and forgettable 20 Feet from Stardom.
Overall this was a night for worthy winners. With the last few years dominated by lightweight efforts, 12 Years a Slave is the first film in a long time to deserve the title of 'best picture'. Similarly Gravity stood out for it's technical achievements, but unlike other CGI spectaculars Avatar and Life of Pi, there was real substance behind the breath-taking special effects. If the 2014 Oscars proved anything, it's that blockbusters can have artistic ambitions, and period dramas can be pioneering.