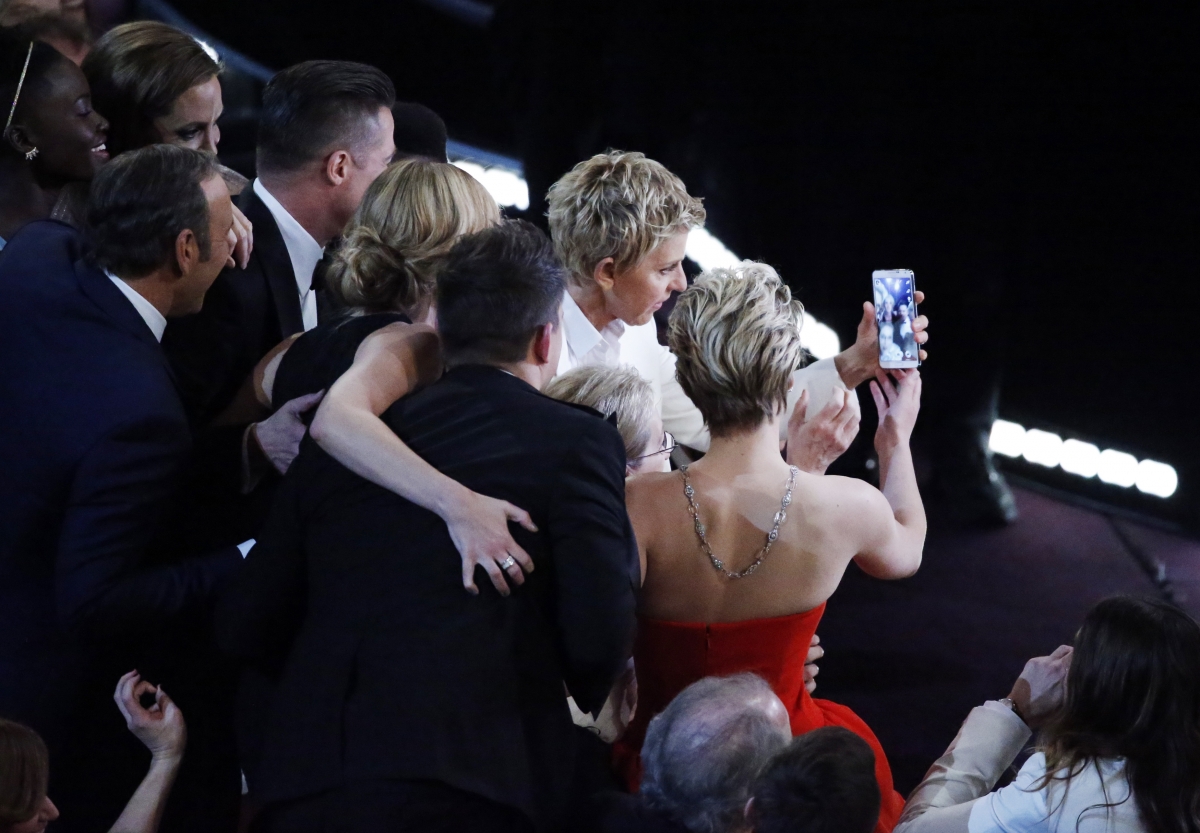 American chat show host and comedian Ellen DeGeneres set Twitter abuzz after gathering some of the biggest stars in Hollywood in the best selfie ever taken during the 2014 Oscars.
Celebrities including Meryl Streep, Julia Roberts, Channing Tatum, Jennifer Lawrence, Brad Pitt, Angelina Jolie, Kevin Spacey, Jared Leto, and Lupita Nyong'o with her younger brother Junior, were in the picture taken by Bradley Cooper.
"If only Bradley's arm was longer," DeGeneres captioned the picture on Twitter. "Best photo ever."
DeGeneres's selfie has been retweeted more than 1 million times, beating Barack Obama's election-night photo of him embracing Michelle Obama, which was retweeted over 778,000 times.
DeGeneres has been live tweeting the event and ahead of the show, posted a blurry photo of herself, along with the hashtags: "#Oscars #Blessed #blurry"
DeGeneres is only the second woman to host the ceremony solo, following Whoopi Goldberg, who has hosted the Oscars four times, the latest being in 2002.
DeGeneres received an Emmy nomination for Outstanding Individual Performance in a Variety or Music Program for hosting the 79th Academy Awards in 2007.