Oscars 2015: Neil Patrick Harris hosts in underwear for Birdman tribute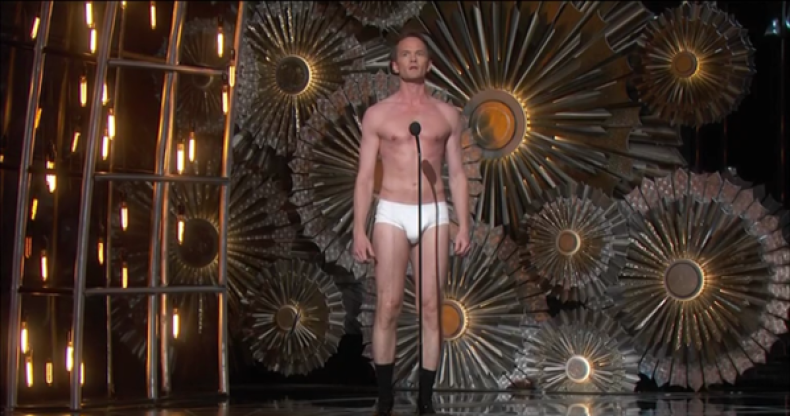 Well we've never seen that before. Oscars host Neil Patrick Harris hosted part of the night's ceremony in his underwear as part of a tribute to Best Picture nominee Birdman.
A bit involving the producer asking why Harris wasn't on stage quickly moved backstage where we saw Harris with his dressing gown trapped in the door to his dressing room, aping a similar scene in the film.
You can watch the skit below...
In that scene, Michael Keaton's conflicted actor is left outside in a busy Times Square in just his underwear, with the shot following him through crowds of tourists and back into the theatre where he is meant to be performing.
Harris meanwhile walked past people taking photos backstage and a drummer - in another reference to Alejandro González Iñárritu's farce - played by Miles Teller, another reference to Best Film nominee Whiplash, in which Teller plays a drummer.
Surprisingly Harris hosting in his pants wasn't the strangest sight of the night, that particular accolade goes to the live performance of Best Original Song nominee Everything Is Awesome with help from The Lonely Island.