Emma Thompson has stated that Hollywood cannot offer diversity until more roles are created for people of colour. The Oscar-winning actress and writer weighed into the whitewashing of this year's Academy Awards, admitting that she was not optimistic about change.
Speaking to London Live at the Evening Standard British Film Awards, the Oscar-winning actress said the fact that only a handful of ethnic minority talent had been recognised was underpinned by a more serious issue that could only be addressed if everyone worked together.
"We just have to write the stories and make them, encourage it and get behind it," she said. "You've got to get into drama schools and schools, find people who want to do this work and give them the opportunity to do it, that's more likely to get that opportunity here really – and make the stories."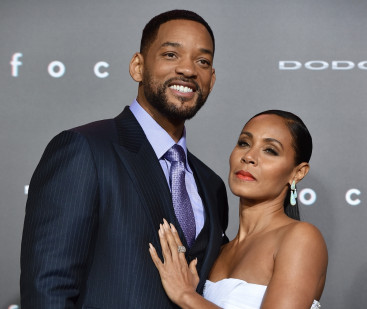 Thompson's comments came as a debate over the scarcity of black talent in the contest rages on ahead of the ceremony on 28 February. A number of Hollywood stars, among them director Spike Lee and actor Will Smith and his wife Jada Pinkett Smith, have added their vocal fuel to the #Oscarssowhite race row after vowing to boycott this month's ceremony.
Sylvester Stallone also admitted he had thought twice about attending the ceremony. The 69-year-old star is the only person from the boxing movie Creed to be nominated, even though the film stars African-American Michael B Jordan and was directed and written by Ryan Coogler, who is also black.
"[Coogler] said: 'Just go there and try to represent the film... we feel you deserve it, but eventually things will change,'" said Stallone. "I said: 'If you want me to go I'll go. If you don't, I won't. And he said: 'No, I want you to go.' That's the kind of guy he is."
However, Clueless star Stacey Dash was among the critics who have suggested that a boycott is pointless when there were more important issues at hand. Charlotte Rampling, who received a best actress nod for her role in 45 Years, claimed the debate is racist to white people.
"One can never really know, but perhaps the black actors did not deserve to make the final list," she said. "Why classify people? These days everyone is more or less accepted. People will always say: 'Him, he's less handsome'; 'Him, he's too black'; 'He is too white'... someone will always be saying 'You are too' [this or that]. But do we have to take from this that there should be lots of minorities everywhere?"