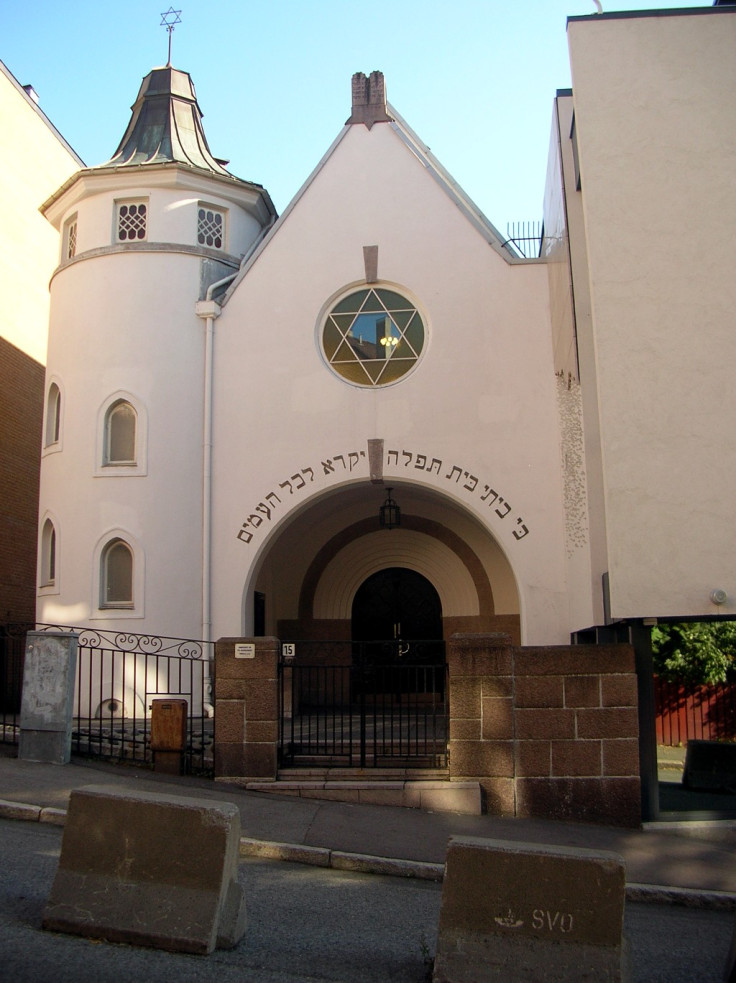 Update
Police in Oslo called off the alarm shortly after 10am BST. "The suitcase turned out to be empty," commented Oslo police on Twitter.
Original story
Oslo bomb squad officers are investigating a suitcase left outside a synagogue in the early hours of the morning. Several streets surrounding the Jewish Society Det Mosaiske Trossamfund's synagogue in the St HansHaugen area in the centre of the city have been closed, with bomb squad officers reportedly on the scene.
"A suitcase was set outside the synagogue at 4am, and we want to take a close look at that. We are waiting for the bomb patrol to carry out an investigation," police spokesman Tor Grøttum told broadcaster NRK.
Grottum said that CCTV cameras had recorded an individual leaving the suspect suitcase outside the synagogue. He said that the individual had dark skin, and was wearing a dark jacket and trousers. Some media reports have claimed that the suitcase was left at the doors of the synagogue.
"The timing and the location are what make us want to investigate the suitcase. We are assuming that there could be anything in that suitcase," he said.
In February, 2015, members of Oslo's Muslim community formed a "circle of peace" around the synagogue following a fatal attack on a synagogue in Copenhagen by an Islamic extremist.