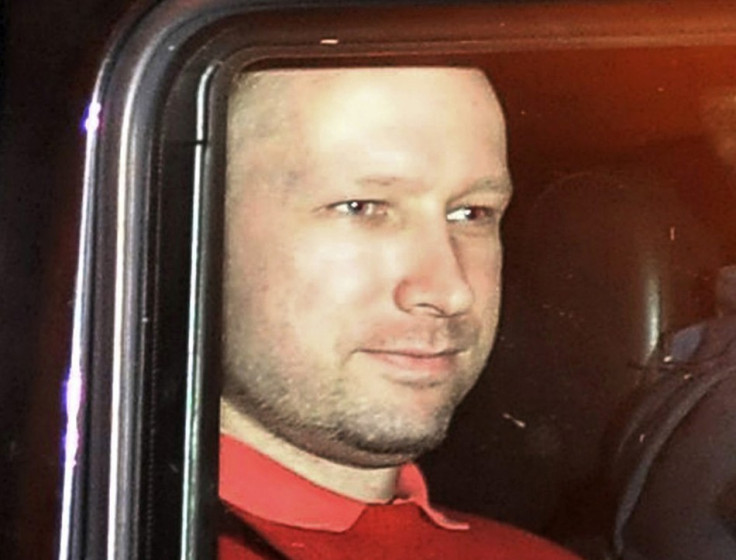 Norwegian mass murderer Anders Behring Breivik is to study for a university diploma four years after he killed 77 people in a terror attack.
The far-right extremist, who is serving a 21-year prison sentence for bombing government buildings in Oslo before opening fire at a youth camp, has been given permission to join the University of Oslo's political science programme.
Breivik will perform his coursework from solitary confinement, without access to the internet or the educational institution's campus, the university confirmed.
He had applied to join the course two years ago, but he was refused as they deemed his qualifications not good enough, according to the BBC.
The university, however, decided to accept the killer's application, claiming that "he meets the admission requirements" and should therefore be allowed to study.
Norwegian convicts have the right to higher education if they meet the admission requirements.
"I realize there are many feelings involved here. He tried to demolish the system. We have to stay faithful to it," Oslo University rector Ole Petter Ottersen told Reuters.
Breivik's initial application was derided because the far-right sympathiser with anti-Muslim views has shown no remorse for his actions.
Ironically, the course includes modules on democracy, human rights and respect for minorities, according to Reuters.
Some students that survived the attack now attend the university, while others had friends or relatives killed.
Ottersen has previously written about allowing Breivik to study through the university before.
In a 2013 piece for the Guardian, he wrote: "Why should we not trust our system when it comes to access to education? Our rules say that an inmate, like any other citizen in this country, has a right to pursue higher education on the basis of merit. The fact that his application is dealt with in accordance with extant rules and regulations does not imply that Norwegians lack passion or that anger and vengefulness are absent. What it demonstrates is that our values are fundamentally different from his."
Breivik, now 36, set off a car bomb on July 22, 2011, in central Oslo, killing eight people and destroying a government building.
He then travelled to an Utoeya island where the then-ruling Labour Party was holding a summer camp and shot dead 69 people, many of them teenagers.
His deadly rampage at the youth camp on the island was ruled by an Oslo court to have been a premeditated act of terrorism.
He harboured extremist right-wing views and claimed he had reacted against what he saw as a Marxist-Islamic takeover of Europe.
Earlier in July, the Norwegian authorities were criticised when it was announced that the fake police ID and remains of the car bomb used by the killer would go on display in a temporary exhibition in the government tower hit in the twin attack.