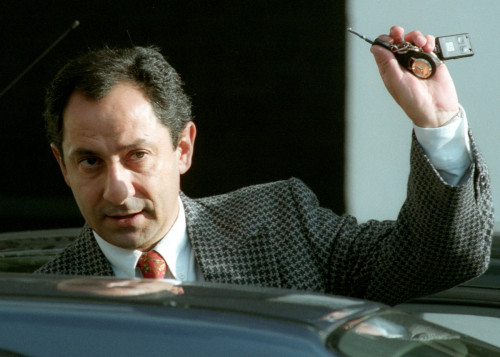 Football legend Ossie Ardiles is in hospital following a car crash on the Falkland Islands.
The Tottenham Hotspur legend was flown to hospital by RAF helicopter for treatment, reported Merco Press news agency.
Former Spurs team-mate Ricky Villa - with whom Ardiles is indelibly linked from the pair's time spent playing at White Hart Lane, was also in the car when it crashed.
Ardiles was visiting the Falklands to film a TV documentary with his British-born son, who was also in the vehicle.
There were five other people in the car with Ardiles when the accident happened at around 9.15pm local time.
He is receiving treatment at the King Edward hospital in Stanley, on the island. There has been no statement yet on his injuries or condition.
According to unconfirmed local reports, the vehicle overturned while on the road between Darwin and Mount Pleasant.