The first episode of Our Girl series three aired on BBC1 last night (10 October), with viewers taking to Twitter to comment on grating new character Maisie Richards and Michelle Keegan's changing face.
Keegan, 30, plays Lance Corporal Georgie Lane in the British Army drama, and her character is sent to Nepal along with 2 Section following a devastating earthquake. She quickly discovers that disaster brings out the worst as well as the best in people. In addition to her duties as a medic, she is tasked with mentoring Maisie, a nightmare recruit with a whole lot of attitude.
She also meets Milan, an attractive Nepalese engineer with whom she forms a bond and slight flirtation with as he is seen touching her hand at one point during an evening stroll together.
But despite Keegan casually throwing the F-word around and shouting at the facetious Maisie, viewers couldn't help but notice her altered appearance.
One fan tweeted: "Michelle Keegan's face looks oddly plastic #OurGirl" as another wrote: "Refuse to watch anything with Michelle keegan in it her face makes me wanna pull a kylie Jenner".
Someone else said: "Has Michelle Keegan had cheek fillers? Her face looks different #very".
Another remarked: "Just seen the trailer for #OurGirl with Michelle keegan on #bbc1... Didn't realise you could get lip fillers in war torn countries! "
A doctor has weighed in on Keegan's facial enhancement claims, with an MYA plastic surgeon stating: "We have become very accustomed to seeing extreme non-surgical lip fillers on celebrities who are in the public eye.
Michelle Keegan in 2012 vs 2017: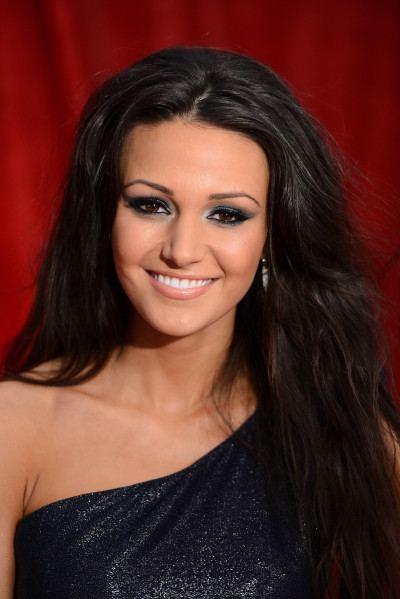 "However, I believe that Michelle has used lip fillers in a very natural way. She has increased the fullness of her upper lip and altered the natural shape of her cupid's bow ([V shape of the middle of the top lip].
"The lower lip should always be slightly larger than the top for a natural look so a good non-surgical injector should stick to this theory to create the perfect naturally enhanced lips," they added.
Eagle-eyed fans have suspected that the former Coronation Street actress has played around with other aspects of her face, including her nose and Botox or fillers.
Regarding her nose, the MYA surgeon added: "Looking at earlier images of Michelle, it is likely that she has undergone a rhinoplasty [nose reshaping] procedure. Michelle's nose clearly appears much thinner and more feminine now.
"There is also a clear enhancement to the curvature of the bridge [of her nose]; in earlier photos, the tip of her nose has an obvious downward turn whereas now it looks slightly lifted. This can only be achieved with a surgical rhinoplasty."
The speculation about Keegan's possible cosmetic procedures sparked again when her husband Mark Wright shared a snap of the pair together on the Our Girl set.
One person commented on the Instagram shot: "What's with the lips" as someone else said: "Why has she messed with her face, there was no need."
Though Keegan boasts a dramatic transformation since her early days on Corrie, she has remained tight-lipped about any procedures.
Previously addressing surgery rumours, she told the Daily Star: "It doesn't really upset me. People always say 'have you or haven't you?' But it's my business.
"It's my face. So what if I have or haven't? I don't read it when people speculate about it."
And on whether she'd get surgery in the future, she said: "I would say, never say never."