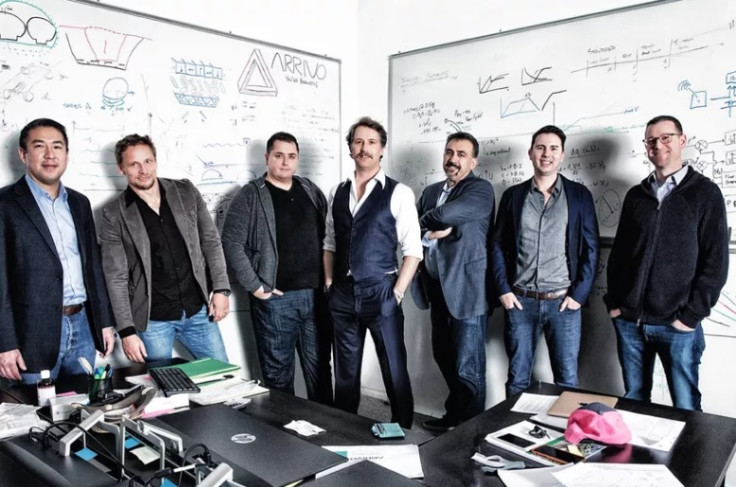 Brogan BamBrogan, the ousted co-founder of Hyperloop One, has set up a new company to make Elon Musk's 760mph train a reality.
Called Arrivo (Italian for "arrival"), the startup is based just a mile from Hyperloop One's Los Angeles headquarters and is pitching to become the third major player in the nascent hyperloop industry.
Envisioned in a 2013 white paper written by Musk, a hyperloop train is propelled by an electric motor through a tunnel with much of its air removed to reduce drag. The carriages, or 'pods', levitate above the track with either magnets or a cushion of air.
Two companies, Hyperloop One and Hyperloop Transportation Technologies, have been working on two versions of the high-speed train since Musk said he will not be building anything himself, despite laying the theoretical groundwork in a 57-page document.
But, despite making progress on developing the train, Hyperloop One ousted BamBrogan, who was a co-founder and chief technology officer, in July 2016. The move sparked a series of lawsuits filed between the two parties, one of which alleged BamBrogan was trying to poach employees away from Hyperloop One to help start his own company.
After rumours that BamBrogan had set up a company called Hyperloop Two, his new company Arrivo has surfaced. Nima Bahrami, who worked as vice president of technologies alongside BamBrogan at Hyperloop One, is listed as a co-founder alongside Dr. Knut Sauer and David Pendergast, who served at Hyperloop One as VP of business development and assistant general counsel respectively.
Arrivo's website states the company is "building technology based on the hyperloop architecture that will deliver a truly 21st century seamless experience for passengers and freight." The company boldly states it is "building a world class team of engineers [to create technology] that is fully networked, ultra-safe, 100% reliable and commercially sustainable."
Although Arrivo isn't first, it believes it is on the best course. BamBrogan told Recode: "[Hyperloop] is becoming an industry, whereas a few years ago it was looked at as a wacky idea and science fiction. The deeper we get into it becoming a real industry, the less important it is to be the first to market."
The company claims to have a "unique take" on the hyperloop concept and aims to hire 30 engineers by June and grow to 80 employees by the end of 2017. It is currently in talks with unnamed partners in the US and abroad about building hyperloops.
"The ethos of the company is trying to switch the paradigm," BamBrogan told The Verge. "Mobility and transportation are both words that talk about the 'getting there'...I don't want to get to dinner with my friend, I want to be at dinner with my friend."