With the Overwatch League, Activision Blizzard is putting together a very different kind of esports competition. Employing elements of traditional sports, the gaming giant hopes to shake professional gaming up in a major way.
It'll involve independent teams with their own arenas based in cities around the globe. This week the first seven team owners and locations were announced, including teams based in Los Angeles, New York and Seoul.
Ahead of this announcement, IBTimes UK talked with Overwatch League commissioner Nate Nanzer about Activision Blizzard's ambitious vision for the future of esports.
IBTimes UK: What is the Overwatch League, and what does Blizzard hope to achieve with it?
Nate Nanzer: The Overwatch League is the first major, global, city-based professional esport. Global, meaning it's a league with teams based in home cities around the world... LA, New York, Boston, Shanghai, Seoul, etc. Eventually, we'll be playing home and away games.
When we say global city-based league that means Shanghai will play Los Angeles even in the regular season, which is really the first of its kind in esports, and, in a lot of ways, the first of its kind for sports, to have a truly home and away city-based global league in this way.
How will the league compare to other high profile esports competitions?
We sat down, we looked at traditional esports, and saw that there was tremendous engagement with fans, obviously, wanting to watch online. But also, this huge engagement in person. Every time that we [held] esports events around the world, and particularly our world championship event every year in Anaheim at BlizzCon, we saw this tremendous outpouring of enthusiasm from fans who wanted to attend these events live.
We also saw an esports industry where the lack of having a home team, and all of the esports leagues that were being structured globally, meant that the economics for the teams were not super favourable. If you look at traditional sports you see the lion's share of the revenue that traditional sport teams make is from the fact that they have a home stadium where they can sell tickets, and concessions, and merchandise. None of those revenue streams really existed in esports.
So we saw an opportunity to build something from the beginning of the life cycle of the game that we think is going to foster, really help to foster, generational fandom around a city, and a city-based team. Much the same way you see in traditional sports. And also unlock revenues for teams that don't exist in esports today. That's a really long answer to say [that] the principle difference between Overwatch League and other esports is the city-based nature. But we think there's a lot of value to be added to the ecosystem through the format.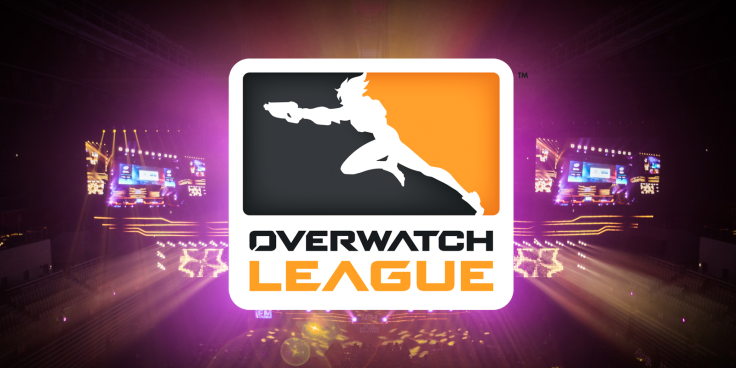 Activision Blizzard has made a big point out of players having proper professional contracts. Could you elaborate on that please?
If you distill-down why Activision Blizzard thinks esports is important - obviously, we think it's a big business opportunity - but it's really about celebrating our players, and celebrating our fans. We wanted to make sure that we set up a structure where being a professional player in the Overwatch League is a real career.
Every player in the league will have a guaranteed minimum salary. There will be a set of contracts that include benefits, so that the players can really invest full-time, and know that this is a real career where they're going to be celebrated in a way that they deserve too, but also compensated in the way that they deserve too.
What do you look for in an Overwatch League team owner?
Obviously, with the goal of playing home and away matches having the local capability, or the ability to build local capabilities, is incredibly important. [We also look for] great entrepreneurial team owners that are going to have complementary capabilities for what we bring to the table, and really help us build this for the long term. What we were looking for in team owners was a demonstrated ability to build, and foster, a fan base.
If you look at our owners from the traditional sports world, they do an incredible job of that around their traditional sports teams. Our endemic esports owners, that we're announcing today, have done an incredible job building fan-bases around their existing esports teams. Then, our entrepreneurial owners that we have in Shanghai, and Seoul, are really best in class examples of creating audiences around compelling games, and other entertainment.
For us, it was really about making sure that we had people who were going to come in, really roll up their sleeves, be entrepreneurs, build fan-bases, and then start to build out that local capability. That's where we think the league really starts to become something special. If you're an Overwatch fan and you live in any of these seven markets, you'll be able to go with some regularity to watch a home Overwatch team play professional matches.
You've yet to announce any teams based in the UK, or wider Europe. How is the process of finding teams there going?
This is just our first announcement with our first seven teams. We're still in active conversations with many other parties from around world. We'll have more teams to announce between now and the start of the league. Europe is definitely a market where we're in active conversations and hope to have teams.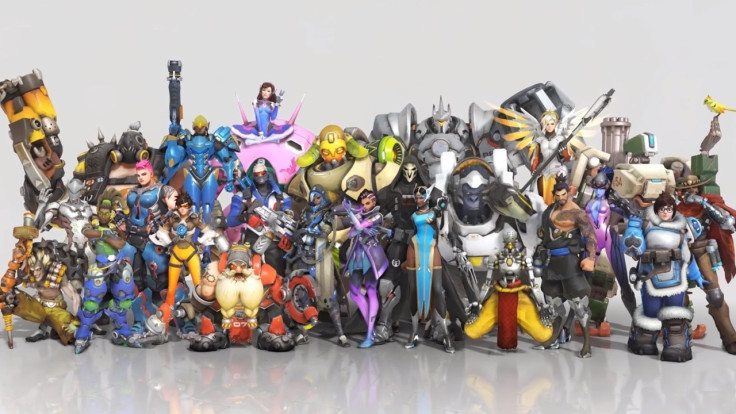 The set of owners you've announced, some of them already own huge sports teams. Is that something you are also looking for in Europe, as well?
Yeah, I would say the profile of the seven owners that we're announcing today is indicative of the type of owner we want regardless of regions. We think the traditional sports owners bring a lot to the table. A lot of expertise around running a local venue, selling local sponsorship, tickets, etc. The esports owners bring great capability in building fan bases around esports.
Then, our entrepreneurial owners really, we think, are going to be incredibly innovative around the way that we engage fans and the type of talk that we create. I think you can expect that traditional sports owners, endemic esports owners, and then entrepreneurs are all the profiles that we're looking at in Europe and beyond.
The Overwatch League is a radically different structure for competitive gaming. What do you think, if anything, has been holding esports as it has always been back?
Blizzard's been around almost longer than anyone in esports. We've been hosting esports tournaments and creating games that have been played in esports for almost 20 years, and it's been very organic. It's been very grass roots. We thought, when we designed the Overwatch League, that something that was incredibly important to the future growth of esports was to create some structure, consistency, and stability for players, teams, and fans.
If you look at the Premier League for instance. If you're even casually aware of it you know that it's mid-July, August is right around the corner, and the a new season will kick-off soon, right? You know that there's going to be games on Saturday, that 3pm is game time. There's going to be a big game on Sunday. There's going to be a game on Monday.
Similar to the NFL in the US. You know every Sunday, there's going to be an NFL games. That consistency we think has been lacking from esports. I think it's really important for us to build around the Overwatch League so that we have a very consistent calendar.
Stability was also really important for us to build. I would say, we thought a lot about how do we create a league where team owners, sponsors, media partners, really feel like they can invest for the long term and create value. So stability was a really important piece of that.