Prominent Brexit-backing Conservative MP Owen Paterson urged Theresa May to walk away from talks with the European Union (EU) if its negotiators continue refusing to discuss a trade deal.
Paterson, a former cabinet minister, said it is "inevitable" that the UK will be subject to World Trade Organisation (WTO) rules by March 2019 after it leaves the EU because Brussels has had a "complete obsession with money" during discussions over the so-called Brexit 'divorce bill'.
The North Shropshire MP was one of a number of pro-Brexit MPs to have signed an open letter urging the PM to walk away from talks unless the EU changes its stance on trade talks. The EU is not willing to begin discussing a trade deal until it deems that "sufficient progress" is made in Brexit negotiations.
Speaking to BBC Radio 4's Today programme, Paterson said Britain should not be "terrified" of a no-Brexit deal as there is still time to prepare for such an outcome and is urging May to formally declare she is willing to accept it.
He said: "It is inevitable, with ineluctable certainty, that we're going to end up with WTO at the end of this anyway. So what we're saying is it would be much better to state that now, give business and all our administrative organisations certainty so they can begin to prepare."
He added: "We have to face the fact that this summit is not going to discuss any future trade deal. We are ineluctably moving down the road to a WTO arrangement so we had better start preparing for it."
In October 2016, Paterson described how the UK will arrive for negotiations with the EU "from a position of strength" despite being "bombarded by Project Fear".
Writing on his website, he added: "Britain continues to hire, spend and grow. We are the same outward looking, globally-minded country that we were before the summer and before the referendum.
"We voted to 'Leave' but we remain open for business and I remain optimistic for the months ahead."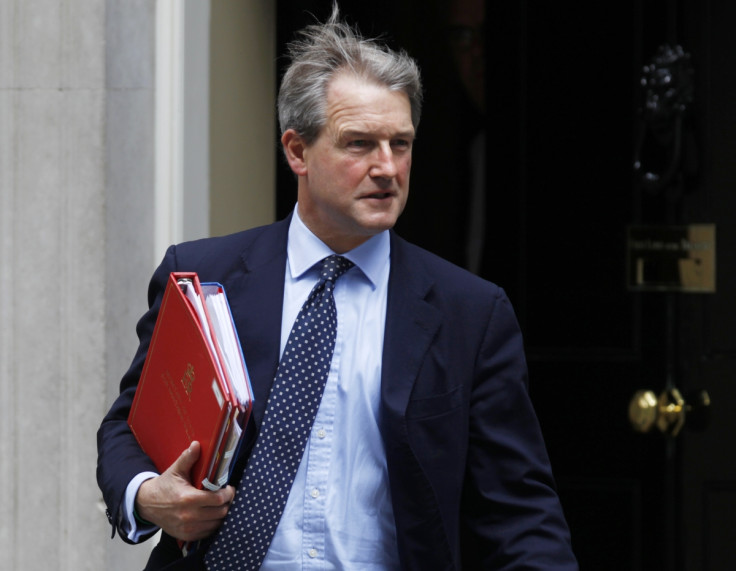 The open letter to May, which was also signed by former chancellor Lord Lawson and the Labour MP Kate Hoey, argued that having no trade deal with the EU is better than a deal which "locks the UK into the European regulatory system and takes opportunities off the table".
It adds: "It has become increasingly clear that the European Commission is deliberately deferring discussions on the UK's future trading relationship with the EU27 post-Brexit."
Elsewhere, the PM has reached out to EU citizens living in Britain to ensure that safeguarding their rights post-Brexit "remains a priority".
She said: "When we started this process, some accused us of treating EU nationals as bargaining chips. Nothing could have been further from the truth.
"EU citizens who have made their lives in the UK have made a huge contribution to our country. And we want them and their families to stay. I couldn't be clearer: EU citizens living lawfully in the UK today will be able to stay."