Prime Minister Theresa May has appealed directly to EU citizens living in the UK, vowing to make it as easy as possible to remain in Britain after Brexit.
In a Facebook post, the Prime Minister insisted the application process for settled UK status would be "streamlined" and she was "in touching distance of agreement" with the European Union.
The open letter comes as the Conservative leader today (19 October) begins a two-day Brussels summit with European leaders at a crunch time when the progress of Brexit talks will be assessed.
EU leaders are expected to conclude on Friday (20 October) that "insufficient progress" has been made on the status of EU nationals in the UK and British expats on the continent - and other separation issues - to move onto the second phase of trade discussions.
European Council President Donald Tusk said he expects no "breakthrough" at the summit, but progress could be achieved by the next scheduled meeting of EU leaders in December.
The Prime Minister's social media post to the three million citizens of EU countries resident in Britain proposed that EU citizens will sit on a "user group" which will iron out any problems in the system.
She added: "I couldn't be clearer: EU citizens living lawfully in the UK today will be able to stay."
May is also expected to tell the leaders at the Brussels summit that EU nationals who arrive in the UK over the next 18 months will be entitled to stay in Britain permanently after Brexit, according to The Telegraph.
The Prime Minister will concede that all migrants who arrive in the UK by March 2019 will be entitled to stay without restrictions.
No deal, a bad deal
Her government had previously suggested that the cut-off date for EU migrants to remain without restrictions should fall in March of this year, when Downing Street triggered Article 50 to formally open Brexit talks.
Some in the EU are likely to see this as a UK gambit to split the EU27 and achieve progress on an issue of particular concern to Baltic and other Eastern European nations, who have many citizens living in Britain.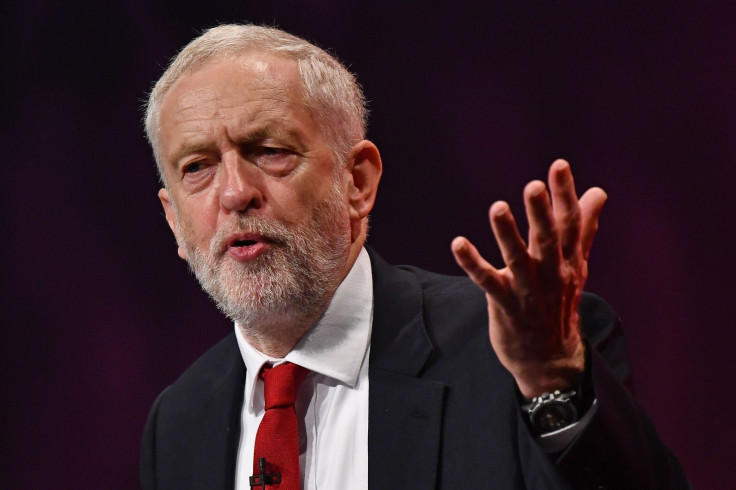 Labour leader Jeremy Corbyn has attacked the Government's "ever more damaging Brexit bungling". He said that a possible "no deal Brexit ... would be a bad deal for Britain, threatening jobs and living standards".
Corbyn is also on his way to Brussels today to meet with three EU prime ministers and the EU's lead Brexit negotiator Michel Barnier.
The October summit was always the first date in the EU calendar on which a gathering of the 27 heads of government could declare themselves satisfied with the Brexit divorce negotiations and agree to start talking about trade. But it has been clear for weeks that both sides would not be able to reach agreement.
Theresa May isn't expected to make any big new proposal in her after-dinner remarks but to underline the quality of the financial offer made in her speech in Florence last month - worth around £20bn.
But the EU side wants more though - more money as well as further movement on citizens rights and the Irish border.
The Prime Minister is also under pressure from supporters of a hard Brexit, to walk away from exit talks if the EU continues to refuse to discuss the UK's future trading relationship this week.
In another open letter by pro-Brexit Tory and Labour politicians – including former Chancellor Lord Lawson, former Conservative minister Owen Paterson and Labour MP Kate Hoey – the Prime Minister is urged to formally declare Britain will assume it will be subject to World Trade Organisation terms with the EU from March 2019, if no breakthrough is reached in Brussels.