Oxfam CEO 'deeply ashamed' of staff misconduct in Haiti
Nine senior Oxfam staff working for the charity in Haiti after the 2010 earthquake were accused of paying local prostitutes to take part in orgies.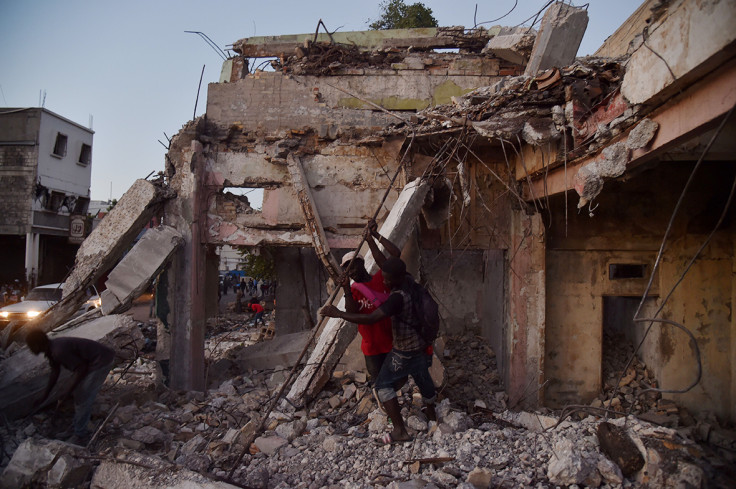 Oxfam's chief executive has apologised following allegations of improper conduct by staff in Haiti following the 2010 earthquake that killed 220,000, injured 300,000 and left 1.5 million homeless,.
Mark Goldring said he was "deeply ashamed of Oxfam's behaviour" amid reports that staff had hired prostitutes while carrying out work to support the quake stricken victims in the region.
An investigation by The Times exposed the mishandling of a sex scandal in which nine senior Oxfam staff were accused of paying local prostitutes to take part in orgies, some of whom may have been underage.
The age of consent in Haiti is 18 and prostitution is illegal. Oxfam's code of conduct bans paying for sex.
He said that the conduct was "contrary to the values" of Oxfam and the actions of a few individuals had compromised the entire organisation.
"Everybody - the 25,000 staff and volunteers - are compromised by this, the hundreds of thousands of people who support Oxfam every month are compromised by this, and to everybody I apologise," he said.
"What I'm apologising for is that nine Oxfam staff behaved in a way that was totally unacceptable and contrary to our values, and that led much more responsible staff to make decisions which are now seen by some as being marginal or inappropriate.
"But I'm not apologising for the fact that Oxfam continued its work in Haiti,"
Mr Goldring added that the issue of sexual exploitation is endemic in society. "There is not a single organisation in which there has not been sexual abuse and exploitation and Oxfam is certainly no worse than most other international organisations and actually has tried in many ways to be better," he said.
A confidential report by the charity which is the UK's fifth biggest found that some staff in the besieged Caribbean nation acted in a "culture of impunity".
Three men were allowed to resign and four others were fired for gross misconduct following an internal probe in 2011 into sexual exploitation, bullying and intimidation.
However, it later emerged that Oxfam had failed to state the reason behind their dismissal, and many of the alleged offenders went on to assume senior roles within other charitable organisations.
Oxfam's country director in Haiti, Roland van Hauwermeiren, 68, admitted using prostitutes at the villa rented for him by the charity and was allowed a "phased and dignified exit" because a high profile sacking would have "potentially serious implications" for the charity, the report said.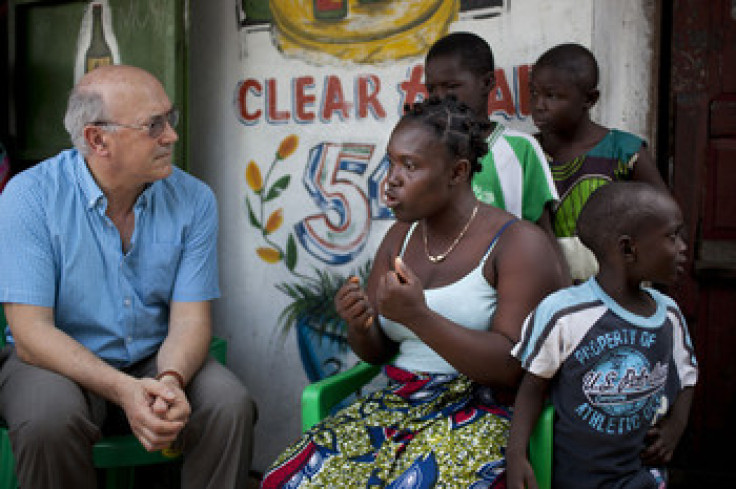 Mark Goldring said the misconduct of senior staff at Oxfam had compromised the organisation
Getty Images
Mr Goldring explained that in light of the failures a safeguarding team and a "whistle-blowing line" have been set up to ensure that such investigations are handled with complete transparency. He insisted that Oxfam's work in war-torn regions or those afflicted by natural disasters would continue to be supported by the charity.
"If we can be part of helping with references or cross-checking then we'll play an active part in that because I've seen the amazing work that Oxfam is doing in the Congo, Syria, in Bangladesh, Yemen, in places other people simple won't go.
"I want to protect and preserve that."
On Friday (9 February) the Department for International Development said that the charity had shown a "lack of judgement" in its investigations following the 2010/11 incidents.
"The International Development Secretary is reviewing our current work with Oxfam and has requested a meeting with the senior team at the earliest opportunity," a DFID spokeswoman said.