Oxfam prostitute scandal: Government reviewing all work with charity as boss denies cover-up
Fresh allegations emerge indicating that Oxfam bosses failed to warn other aid agencies about the behaviour of rogue staff.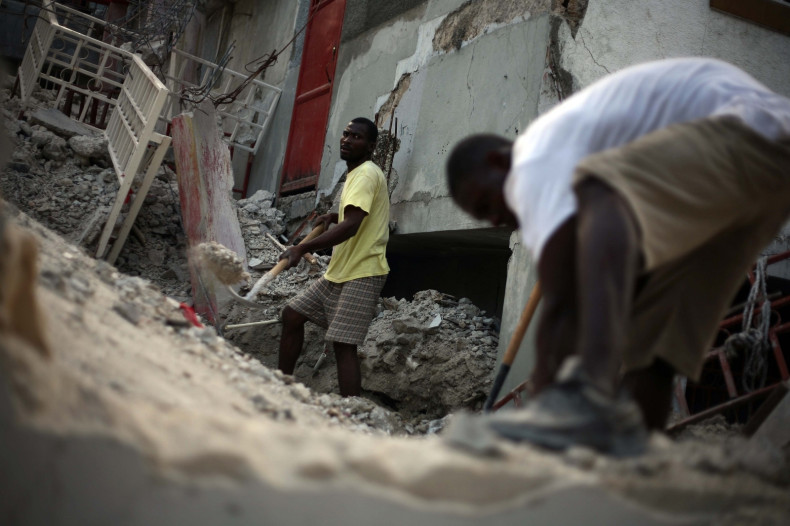 The government will be reviewing all of its contracts with Oxfam in the wake of accusations that the charity covered up the use of prostitutes by its employees in Haiti.
It comes after allegations in The Times suggesting that charity bosses failed to warn other aid agencies about the behaviour of certain staff members.
The Times also alleges that Roland Van Hauwermeiren, the country director for Haiti, used prostitutes at villa that was rented for him by Oxfam. He was allowed to resign after an internal investigation but went on to work at another aid agency.
An Oxfam spokeswoman said the charity would not provide positive references for anyone who was dismissed or resigned. However, she said that "unfortunately, there is nothing we can do to stop individuals falsifying references, getting others that were dismissed to act as referees and claiming it was a reference from Oxfam, or former or current Oxfam staff that worked with the individual providing a reference in a personal capacity."
Two other staff members have resigned, while four others were dismissed by the charity. Oxfam has been working in Haiti as part of relief efforts linked to the devastating earthquake in 2010 which killed more than 200,000 people.
Mark Goldring, the charity's chief executive, speaking to BBC Radio 4s Today programme, said that there was no cover up of the wrongdoings, adding that the charity was "very open with the public" and "ashamed of the behaviour" of its staff.
However, he said that the internal report at the time only referred to "serious misconduct" without going into details of the allegations.
"I don't think it was in anyone's best interest to be describing the details of the behaviour in a way that was actually going to draw extreme attention to it when what we wanted to do was get on and deliver an aid programme," he said.
A spokesman for the Department for International Development (DFID) – which provided Oxfam with £32 million worth of funding last financial year – said that the manner in which the "appalling abuse of vulnerable people" was handled showed a serious lack of judgement at the senior level.
However, the spokesman acknowledged that the vast majority of staff had not been involved and that the department often worked with organizations operating in difficult circumstances.
"We have a zero tolerance policy for the type of activity that took place in this instance, and we expect our partners to as well," the spokesman added.
On Friday, an Oxfam spokeswoman said: "The behaviour of some members of Oxfam staff uncovered in Haiti in 2011 was totally unacceptable, contrary to our values and the high standards we expect of our staff."
"Our primary aim was always to root out and take action against those involved and we publicly announced, including to media, both the investigation and the action we took as a result."