Concerns had been raised about the conduct of two of the men at the centre of the Oxfam abuse scandal but the charity placed them in posts in Haiti anyway, it has been reported.
As Oxfam faces a barrage of criticism over how it acted over its appointment and dismissal of former Haiti country director Roland van Hauwermeiren and other senior staff members, it has emerged that the charity had been warned about his behaviour.
He had been placed in Chad with another of the workers at the centre of the controversy, with concerns raised over his behaviour towards women, the Times reported.
An internal report by the charity stated there were weaknesses in van Hauwermeiren's management and asked "Were sufficient checks put in place to monitor this?" He was then posted to the Caribbean nation.
The Times reported it has seen documents claiming that van Heuwmairen had received at least four complaints about the behaviour of one his colleagues, a Kenyan man, which involved the use of prostitutes and sexual harassment, but the Kenyan was allowed to stay in his job.
The pair were among seven people who left the charity in 2011 after it conducted a probe into the use of prostitutes, bullying and intimidation in Haiti, which had been reeling from a devastating earthquake the previous year that killed 220,000 people and left many more homeless.
Meanwhile, the claims of abuse by aid workers was the "tip of the iceberg" the former international development secretary, Priti Patel, has said. More than 120 workers for UK charities were accused of sexual abuse in the past year alone.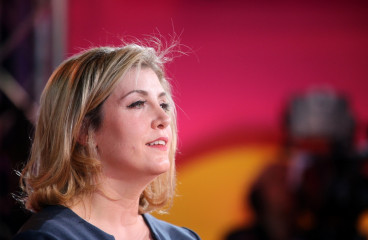 She wrote in the Telegraph that the officials in her former department did not take her concerns seriously.
"I would like to say that I was supported and presented with facts from the department laying out the long history that UK governments, Labour and Conservative, had in tackling this global problem.
"Sadly, I can't. When I raised this issue in DFID, appalling it was dismissed as only a problem with UN Peacekeepers, which my subsequent investigations showed to be incorrect," she said.
On Monday (12 February), Oxfam's chief executive Paul Goldring will meet with the current international development secretary, Penny Mordaunt who had told the BBC that the government would withdraw its £34m in funding if the charity did not comply with safeguarding issues.
A senior figure in the charity told the Guardian that it had already been facing a "challenging funding context" and so was very worried about losing government funding.
One Oxfam aid worker in the Middle East told the paper she was "deeply disgusted" at the way the case has been handled while another said "everyone was really shocked. It was awful".
Caroline Thomson, Oxfam's chairman of trustees in the UK, said the charity wanted "to satisfy ourselves that we do now have a culture of openness and transparency and that we fully learn the lessons of events in 2011".