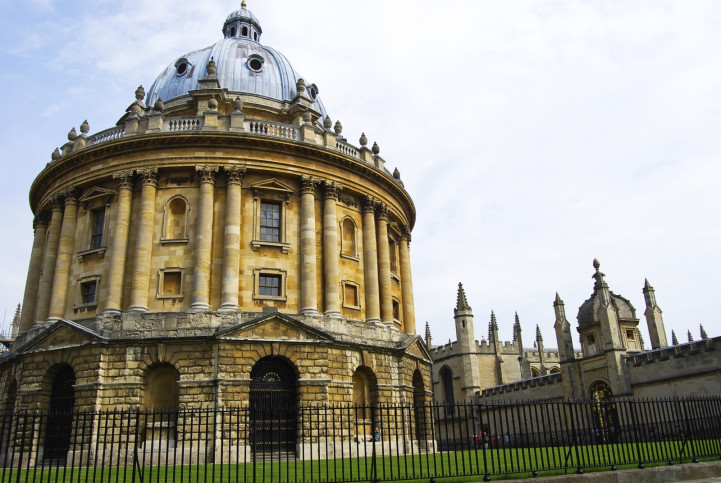 Oxford University has topped the Times Higher Education world rankings list for the first time. The UK-based institution raced ahead of five-time leader California Institute of Technology to claim the numero uno spot.
The success of the university could be credited to the improvement across four categories including teaching, research, citations and international outlook. According to the Times, the university's total income and research income is increasing faster than its staff members.
However, the vote to leave European Union could weaken the UK higher education sector and hinder work with foreign academics.
The list also revealed that Asian institutions rise in ranks and presented a mixed picture for European universities.
Phil Baty, the Editor of the rankings said that it was "fantastic news" that Oxford had topped the list but added that the Brexit vote is already threatening the future of the sector.
"As well as some top academics reporting they have been frozen out of collaborative research projects with EU colleagues, many are admitting that they might look to relocate to a university outside the country.
"It is also having an impact on the UK's potential to attract international talent in the future." he added.
Despite US not getting the top place in the table, Batty said that the country still dominates the rankings overall, with 148 institutions in the top 980.
Beyond the UK and US, two new Asian Universities made it to the top 100 and four more joined the top 200. China's Peking and Tsinghua universities made gains, with Peking joining the top 30 and Tsinghua making it to the top 40. India's leading university, Indian Institute of Science has claimed a spot in the 201-250 band, which is its higher ever position.
As for Europe, Switzerland's ETH Zurich is ranked ninth for second time in a row, while nine of Germany's institutions made it to the top 100. It also has a total of 41 institutions in the rankings.
A list of the top 20 Institutions: