A former priest has been found guilty of sexually abusing and beating schoolboys while he was the headmaster at St Benedict's School in west London.
Andrew Soper, formerly known as Father Laurence, was found guilty of 19 counts of abuse against 10 boys at the Old Bailey on Wednesday (6 December).
The court heard how Soper used to beat the boys with a cane before sexually abusing them between 1975 and 1982 when he was in charge of discipline at St Benedict's School in Ealing. He was also the Abbot of Ealing Abbey at the time.
The first allegation surfaced in 2004 when a former student accused Soper of sexually abusing him while he was being punished his office. Four years later, another pupil told the police that Soper assaulted him before beating him with a cane.
Prosecutor Gillian Etherton QC said during the trial that Soper used caning as "a method and ruse to gain sexual gratification."
At the time of the second allegation, Soper had left the school and moved to Benedictine headquarters in Rome. In 2010, he was interviewed by police at Heathrow. While on bail, he fled to Kosovo in 2011. He was arrested in Kosovo in 2016 and deported to Luton Airport where he was charged with assaulting ten former students.
Lawyer Tetteh Turkson of the Crown Prosecution Service said: "Soper abused his position as a teacher and as a priest to abuse children for his own sexual gratification. He compounded this by trying to evade justice and fleeing to Kosovo in order to go into hiding."
"The victims' bravery in now coming forward and giving evidence has seen him convicted of these serious offences," Turkson added.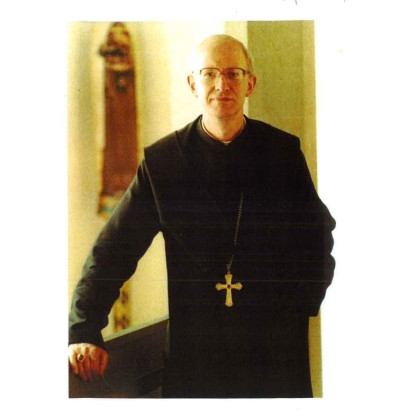 Detective Superintendent Ang Scott described Soper as a "manipulative individual who abused his position of trust as a headmaster of a middle school, who was responsible for discipline."
"Whilst preparing the boys for a caning, which is now illegal in schools, Soper asked them to remove clothes and he would then sexually assault them," he said. "This was a gross breach of his position, which has resulted in psychological trauma caused to a number of former pupils of St Benedict's."