Justice has caught up with a Scout volunteer paedophile who sexually abused a boys under the age of 14 for several years in the early 1980s.
Londoner Ian Barker, 61, was sentenced to 10 years behind bars for abusing two lads under his care in the Scouts' Islington branch between 1979 and 1981.
The historic sex crimes were investigated after one of the victims, now a man, reported Barker to the police in 2015.
He told detectives Barker had paid "special attention" to him and singled him out for extra training on the pretense that he was coaching him for specialist Scout skills.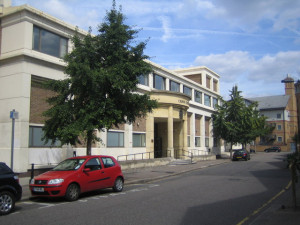 The disgraced paedophile admitted to one count of indecent assault with penetration on a boy aged under 14, one count of indecent assault on a boy aged under 14, and four counts of indecency with children at Blackfriars Crown Court.
His confession came on the third day of the trial – after the serially abused victim had had to give evidence.
A second victim was identified after police mounted a full-scale investigation to see if the first accuser's claims could be corroborated. Barker was then charged for the abuse both of them in November 2016.
The Met's DC Richard Bolton said: "These convictions represent justice for two victims who have been living with this trauma for decades.
"Barker is a dangerous offender who preyed on vulnerable young people. I would like to thank the victims for their courage in reporting this matter to the police after so many years. No one should suffer abuse, particularly at the hands of someone responsible for looking after them."
Barker from Queen's Head Street, N1, north London, was jailed on 16 November.