Paedophile snared by vigilantes turned up to meet '12-year-old girl' with burger and condom
Al-Imran Ali, 34, was sentenced to 10 months in jail at Manchester Crown Court and faces deportation to Pakistan.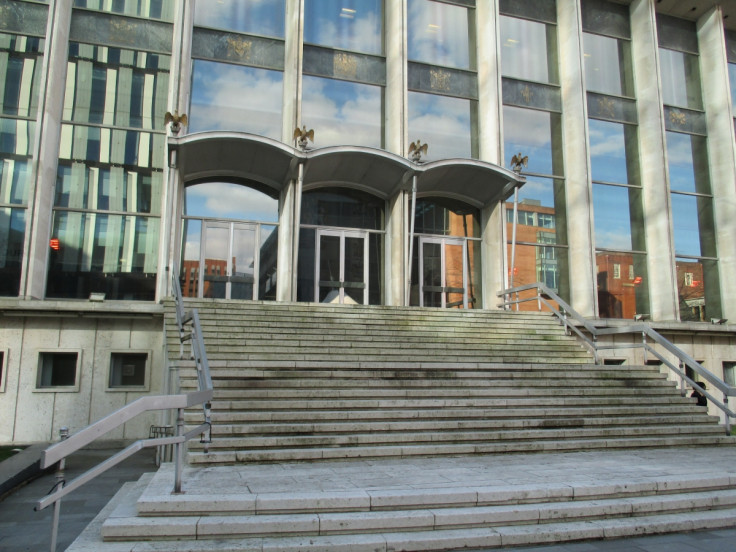 A paedophile faces deportation after trying to meet up with a 12-year-old girl who turned out to be an adult member of a group of online sex predator hunters.
Al-Imran Ali, 34, arrived at Salford Quays tram stop with a condom and a burger from Burger King, after spending 12 days messaging his intended victim whom he thought was aged just 12.
But he had fallen into trap set by vigilante group Silent Justice, who use fake internet profiles to snare would-be sex offenders. In reality Ali had been talking to a 49-year-old woman, a member of the organisation.
He was sentenced to 10 months in jail at Manchester Crown Court, and faces deportation back to Pakistan after spending eight years in the UK on an expired student visa.
The court heard how Ali contacted an account operated by Silent Justice on a dating website, reported the Manchester Evening News.
Prosecutor Martin Callery said: "He was the subject of an operation undertaken by a group called Silent Justice. They are a group who track down paedophiles, and those who make communication with young people, or seemingly young people, through social media."
Ali initiated the conversation with a direct message to 'Nicola' on the site, saying: 'Hi'.
'Nicola' replied: "Hi, I'm Nicola, 12, from Lancashire."
Their conversation then moved onto WhatsApp.
Callery told the court: "Those conversations for his part became increasingly more sexualised, increasingly more graphic."
Unaware he was actually talking to an adult woman, Ali asked whether 'Nicola' had a boyfriend and had periods. He then repeatedly ask for photos of her and whether they could meet up.
'Nicola' finally agreed to meet Ali - who told her not to put on any underwear - at Salford Quays tram stop. During their conversation he was reminded on seven different occasions that 'Nicola' was 12 years old.
Ali was confronted at that point by members of Silent Justice last November. The group had filmed the 40-minute meeting live on Facebook before he was arrested.
Police told the court that during an interview Ali said he had carried a condom because he was going to visit a massage parlour, and that he could not remember what he had said during his WhatsApp conversations.
But he later admitted one count of attempting to meet a child following sexual grooming.
Defence lawyer Lindsay Orr said it was "highly likely" that Ali would be deported after serving his sentence.
Orr added that the Facebook broadcast of Ali being confronted by Silent Justice, which had been viewed online by 40,000 people, would have "repercussions" when he returned to Pakistan.
Judge Anthony Cross QC said: "Quite obviously you have a sexual interest in young female children, and your actions were clearly sexually motivated."