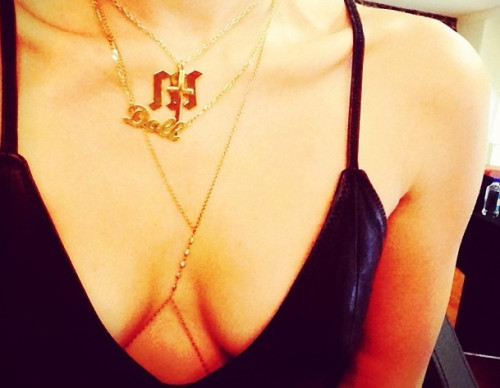 Sexually explicit 'selfie' photos taken by teenagers on their phones are being bundled into collections and then sold to paedophiles via 'parasite' websites.
Adolescents are unwittingly fuelling a burgeoning trade in online paedophile porn by sending sexual images via the internet, the Internet Watch Foundation (IWF) has warned.
Criminals are targeting young people's fad for 'sexting' to harvest thousands of photos which were only ever intended to be seen by one person. The pictures then get packaged up and sold to perverts to feed their lust for illegal porn.
Worryingly for parents, sending explicit images – or sexts, is "pretty normal" behaviour, according to one teenager. Popular entertainers including Miley Cyrus (pictured above) and Rihanna regularly post risqué shots of themselves dressed in revealing outfits to their legions of young fans.
Similar images teenagers take of themselves can be posted on to social networking websites, where anybody can see them. Then once an image has been copied and spread on the web it is practically impossible to remove it for good.
Speaking on Safer Internet Day, Emma Hardy, director of external operations at IWF, told IBTimes UK: "Images are collected together and put in folders with titles explaining the content, then placed on websites appealing to paedophiles. What we are now seeing is these folders are for sale, which means there is a commercial side to this."
Over the course of just two days, the IWF discovered more than 12,000 sexually explicit images online of youngsters taken by themselves. More than 10,000 of those same pictures later showed up on 'parasite websites' which serve demand from paedophiles for child porn.
Efforts by the IWF and the authorities to fight the trade in underage pictures are hampered by the fact it can be difficult to confirm the age of the young person in an image. If they are sexually developed or have posed the shot to look more mature, then it is a challenge to accurately age them. That is in sharp contrast to sex abuse images involving children younger than 10 years old, where no such confusion exists.
"The problem is that young people may not be aware how their images may get lost on the web," warned Hardy.
James, 17, fell victim when a still image from a video he'd sent to a girlfriend turned up online without him knowing about it.
He said: "Sexting is really pretty normal at my age. It seems like everyone's doing it. There are definitely risks involved. Someone saw a video message I had sent to a previous girlfriend, took a screen shot and posted it online.
"I was completely devastated and, to be honest, almost suicidal. I've never pressured anyone into sexting, and when any girl I've been seeing hasn't been interested I've been fine with that. There are some people though who will put pressure on you."
Yet many parents are also ignorant of the dangers posed to children by the technology, with only one in five talking to their offspring about how to report abuse online.
A new scheme aims to make it easier for teenagers to report when their pictures get stolen and show up on the web. Young people who may feel awkward about telling their parents can report the incident to Childline instead. The charity then works with the IWF to establish accurately the age of the person in the image. Once it is confirmed the person is underage, then a criminal investigation can be launched to catch the culprits.
Peter Liver, Director of ChildLine Services said: "With the constant rise in smart technology being made available to young people, the self-generating and sharing of sexually explicit images is not a 'fad' that will go away."