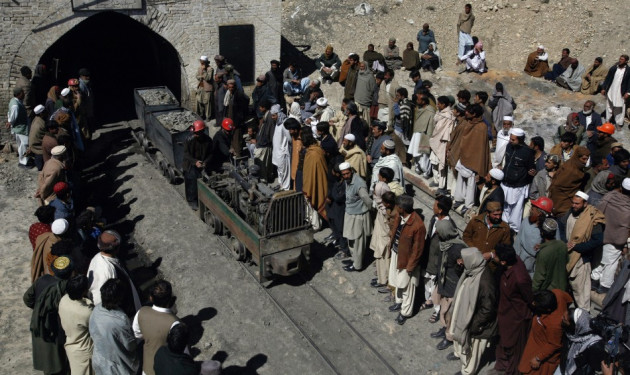 At least seven people have been killed by a coalmine explosion in northwestern Pakistan.
Mine officials said the explosion happened in the early hours of the morning in Dholi area of Lower Orakzai.
Reports suggest that over 50 people were working underground at the time. A number of workers were injured although the exact number is unknown.
It is believed that the explosion was caused by an accumulation of gas resulting from poor ventilation in the mine, Xinhua news agency reports.
Eyewitnesses said that at least seven people were killed on the spot. Unconfirmed reports said that an eighth victim died on the way to hospital as a result of his injuries.
All the deceased were from the Shangla district. AFP said their bodies were taken to their home towns.
Last month, two workers, also from the Shangla district, were killed in a coalmine explosion and several others were injured.
It is thought that that too was caused by a buildup of explosive gases.
Pakistan has a notorious track record for poor mine safety. Last year 45 people were killed in a methane gas explosions in a mine in the southwestern province of Baluchistan .