A man in Pakistan has died after his girlfriend doused him in acid for refusing to marry her. Police said 22-year-old Sadaqat Ali died in the burns unit of a government hospital in the city of Multan in the central Punjab province on Tuesday 21 June.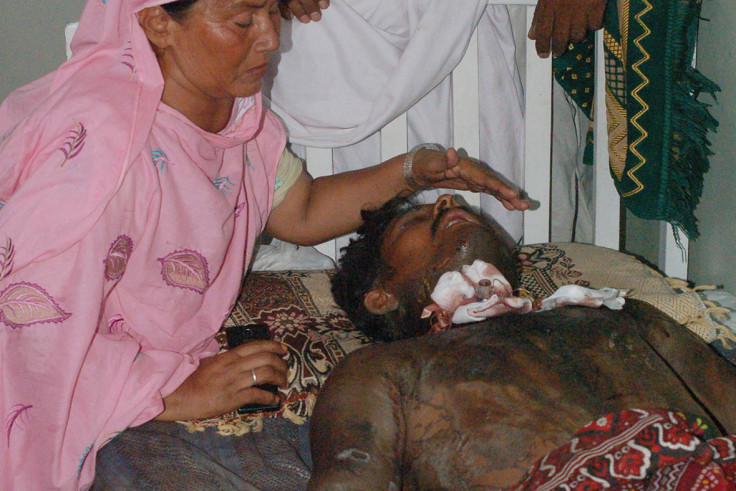 Prosecutors say that Ali was taken to the hospital four days earlier, on 16 June, after he was doused in acid by his girlfriend Monil Mai, 32, who threw acid on him while he was visiting her home in the city's Mukhdoom Rashid neighbourhood in the early hours of the morning.
Ali was said to have been attacked after he had showered at the property. He suffered horrific burns covering over 50 per cent of his body. It was claimed by police that Mai had attempted to throw the acid in his face but after turning his body, it mainly covered his ribs, shoulders and back.
Reports say that Ali was seen stumbling out of Mai's house, screaming with pain and covered with a corrosive substance. Mai claims that she merely acted in self-defence after being attacked by Ali.
According to police the pair had been having an affair for several years and were both married to other people - but the pair argued as Ali would not marry her. Local police official Bashir Ahmed said that relevant authorities have now registered a murder case against her, according to the AP.
In Pakistan, hundreds of acid attacks are reported each year with the majority of victims female. Pakistani broadcaster Dunya TV has said that women account for 80 per cent of acid attack victims.
In 2012, Saving Face, a Pakistani documentary about acid attack victims, took Hollywood by storm and in neighbouring India, research conducted by the Acid Survivors Foundation India (ASFI) estimated that 349 people, mostly women, were victims of acid attacks in 2014.
Critics say acid is too easily available in the region and often attacks are conducted in so-called honour crimes against women.
In 2012 acid attack victim Fakhra Younus committed suicide 12 years after her husband poured acid on her face, disfiguring her for life and forcing her to undergo dozens of operations.